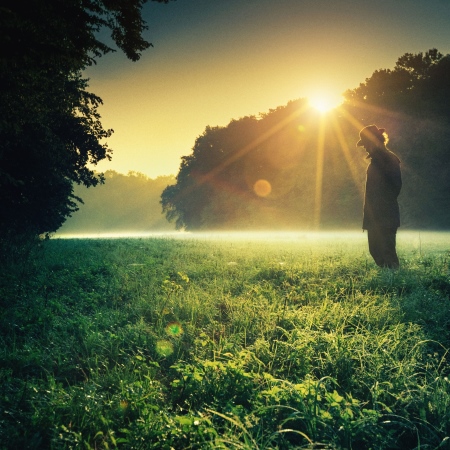 Jacob Skógursson compares the art of songwriting to architecture; the two fields that have always inspired Skógursson, and he notes how "the way I have to combine artistic and technical way to make my architectural projects is the same when it comes to compose, play and mix my music." He continues: "To make forms and loops a perfect shape – you have to fly high and stay strong in the ground at the same time. That's for me the greatest challenge. That's the way I like to work."
On his new track "Morning Be Good", Skógursson shows the same applies to Atmosphere in general. This is a vibrant, illuminated effort that could go equally well with a summer day as it would with a serene snowfall. Synth twinkles/pads remind of Boards of Canada, while the guitar work and rhythms at times remind of Ratatat — it's a smorgasbord of atmospherically inclined electronic genres, valuing both atmosphere and infectious. The tinge of brass around the four-minute mark is especially effective, ushering in a new melodic phase for the track – a stunning one – and affirming that Skógursson is an adventurous songwriter with a knack for cohesive variation.
The post Skogursson – "Morning Be Good" appeared first on .