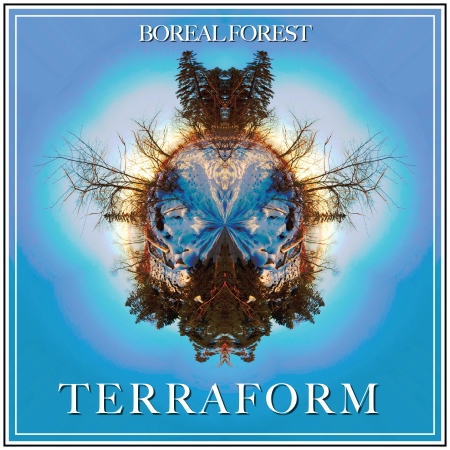 The sound of trickling rain, alongside a jam-friendly assortment of caressing organs and warbled psych-friendly guitars, helps craft an enticing opening soundscape on Boreal Forest's new track "Capone". The Minneapolis-based quartet describes their sound as a "soothing and eccentric, blending alternative rock with tasteful electronic elements — introspective lyrics above atmospheric synths, layered with rich colorful guitar licks" and are spot on. Their new album, Terraform, has a variety of gems in this vein, though "Boreal Forest" stands out in particular over its gripping four minutes. Showing extreme chops as an evolutionary songwriting, my favorite moment in particular is around 02:19, when a suave series of trickling guitars lead a "rain dance" of sorts with serious jam and psych-friendly appeal.
The final minute sees the addition of an illuminated synth pad and soaring backing vocals, adding a grandiose edge to the preceding melodic concepts. This is a smooth, superbly done effort. Stream similar goodness throughout the group's entire full-length below:
The post Boreal Forest – "Capone" appeared first on .