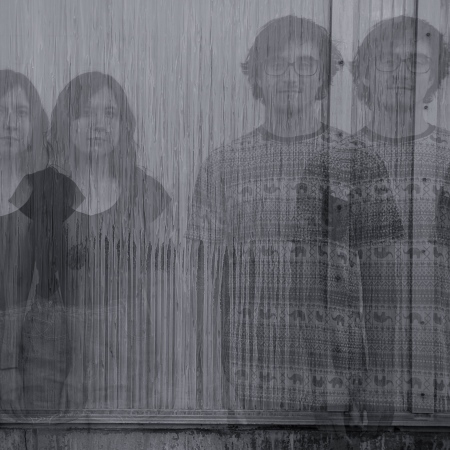 Fresh off a great past year that saw releases like the infectious "Symbiotic" and captivating "Pennsylvania Winter Kills Us All, Again", flowers de moon are kicking 2017 in solid form with "Scifi Pulp '72". Late-night brass interjects between the sultry verses, mellow guitar twangs and shuffling percussion comprising an apt arsenal behind the talents of vocalist Olivia Price. "Why don't you say what's on your mind?" she asks before the interlude, the first time introducing brass and the second go-around seeing an assortment of playful synths. It's a track with ample mood and tonal variety, capped off by a combination of all these elements in a very melodic and cohesive form. Per the duo, it's their "dystopian flute and saxophone rock song. It is a 'Fear and Loathing' on the Campaign Trail '72-inspired (Hunter S Thompson) Nixon paranoid delusion of space aliens invading in the not too distant future. Modern-ed up, for current events…"
Here's to another great year for the Pittsburgh-based duo.
The post flowers de moon – "Scifi Pulp '72" appeared first on .