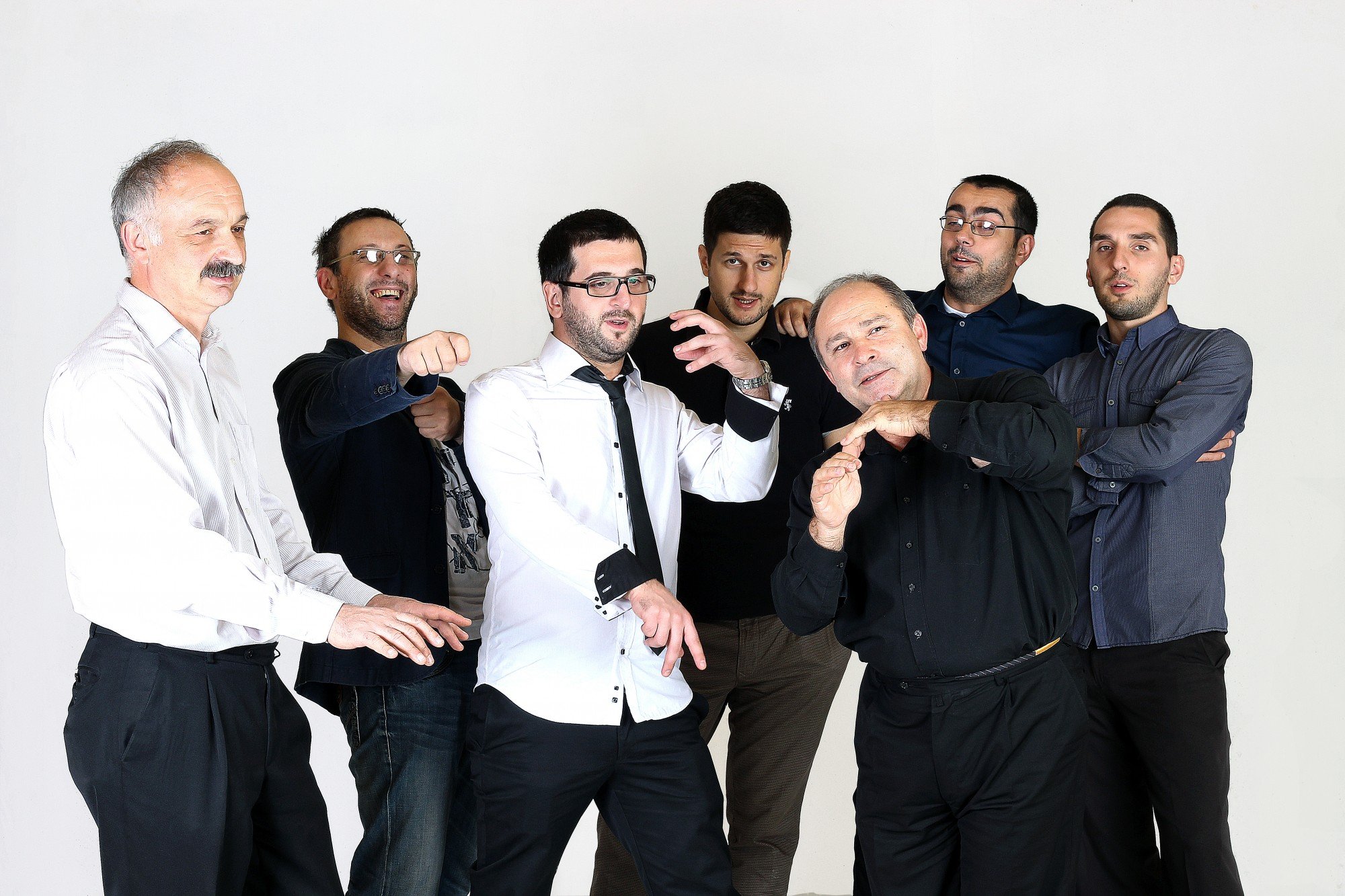 Je kunt wel dollen met de jongen, maar het duurt toch echt nog ruim twee weken voor het Eurovisie Songfestival van start gaat. Tot die tijd laat De Jablabla Nu opnieuw zijn lichtje schijnen over de inzendingen van het Eurovisie Songfestival en geeft een eerste oordeel. Welke liedjes varen tevergeefs richting Lissabon? En wie verdient er douze points?



Vandaag:
For You - Iriao
(Georgië
/ Georgia)
Wie is het?
Een vreemde eend. Uit Tbilisi. Opgericht in 2013. Leider: David Malazonia. Muziek is gebaseerd op Georgische polyfonie, jazz en moderne invloeden. En dat hoor je.
Wat is For You?
Ehm. Anders dan de rest. Ondoordringbare etno waar de bloedserieuzigheid van afdruipt. Traag en sereen gezongen. Of zo. Kortom, prachtig voor wie er van houdt. Maar wie doet dat?
Kernboodschap: Je hebt wat je deelt. Diep.
Top of flop?
De bookmakers verwachten weinig van de Georgische inzending. Vooralsnog hebben zij bedacht dat het jazzensemble strandt in de semi en daar voorlaatste wordt. De Jablaba Nu ziet ook weinig perspectief voor Iriao. Gelukkig is er San Marino nog, anders was het wel erg droef afgelopen voor dit Ernstige Lied.
Eindcijfer:
3,5
.
Iriao heeft een Facebookpagina.
Lees hier het oordeel over de vorige inzending, het lied uit Moldavië.
Lees hier het oordeel over de volgende inzending, het lied uit Polen.