Ripple
Music
is thrilled to announce one of Sweden's heaviest new bands, Nekromant, to it's growing family of some of the best of modern heavy rock.
Nekromant is a Swedish heavy metal band known for delivering a raw, gritty and honest brand of the music they love. Formerly known as Serpent, the band unleashed their 2015 debut album conveniently entitled "Nekromant", an album filled to the brim with heavy, blues-laced heavy metal worship.
2017 marked the release for the bands second coming, a dark and heavy entity entitled "Snakes & Liars" which has received unanimous praise from both old and new listeners.
Wearing their inspirations on their sleeves, NEKROMANT is still carrying the torch for simple, old school and straight-forward metal and will continue to do so.
"The 2018 album will be our strongest one to date. Still in the same vein, still simple and still honored to be representing the music that we live for. We are truly proud to finally be a part of Ripple Music and the Ripple family. This is a friendship we cherish and one that we hope will help us deliver our new album in the best way possible."
Keep your eyes open for Nekromant's Ripple Music debut to come later in 2018
Nekromant are:
Adam Lundqvist- Guitars
Mattias Ottosson - Bass/Vocals
Joakim Olsson - Drums
https://www.facebook.com/Nekromantband/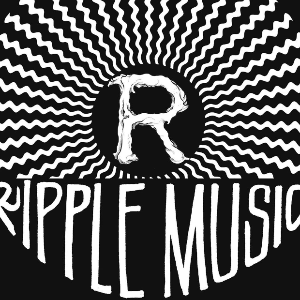 California-based Ripple Music is widely regarded as one of the world's leading record labels for heavy psych, Stoner, Doom, and heavy rock.
Ripple releases are available world-wide in physical and digital form via all standard channels and records stores, as well as at the Ripple Music website and Ripple Music Bandcamppage.
Check out www.ripple-music.comfor more all info and news