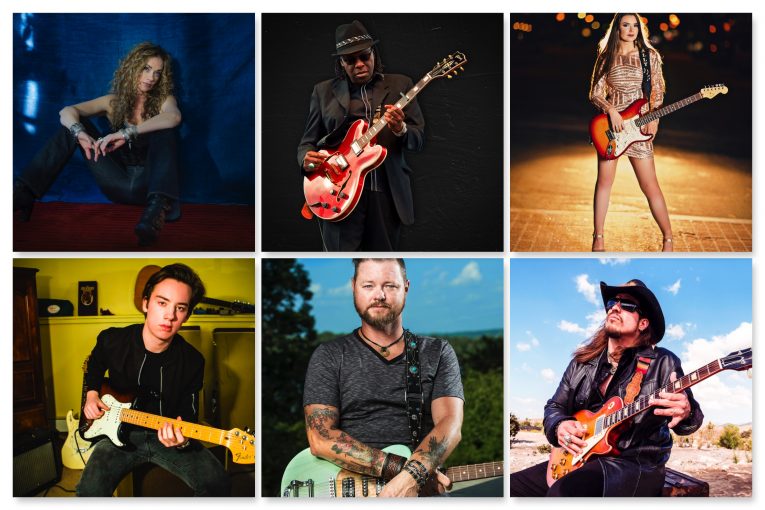 By Martine Ehrenclou
After my article 50 Modern Blues Rock Soul Artists You Must Hear 2019, so many of you wrote in with your suggestions of artists and bands to add, plus your comments. This is my new article, "YOUR Additions to 50 Modern Blues Rock Soul Artists You Must Hear 2019" that includes many of your suggestions for modern blues, rock, and soul artists who are under the radar. There are many artists you mentioned that I had previously cut from the list (sadly) to make the article manageable for you to read and discover. I have added them below with info and videos in the evolving list.
Eventually, I'll create a resource for modern blues, rock, southern soul music.
So, keep your suggestions coming! Please comment in the comment section below. I added many of your favorites that we had featured over the last 2 ½ years. There are still more to go!
These are many of the artists you suggested.
Check the comments below the list to learn about some of the artists that were recommended that we have not had time to get to. There are some gems there. If you wonder why an artist is listed, check the comments.
As I wrote in my first article that prompted this one, I've been hearing people complain about current pop music because of the lack of soulfulness, a lack of authenticity, manufactured drum beats, compressed auto-tuned vocals and more. And I get that.
But what I've learned from my work at Rock and Blues Muse is that there is an overwhelming number of truly outstanding blues, rock, Southern soul artists and bands out there now—current recording and performing musicians who are authentic, unbelievably talented, and who produce winning music. This is just my desire to share superb music.
Here's the antidote to today's popular music. This isn't a top list of the best or worst. This isn't a year-end list of the best albums or songs. I promised to write another article that included YOUR choices. Here it is. Not all of them, there are still many to check out.
I welcome your contributions.
Thanks for all your comments. It's wonderful to see so many modern blues, rock and soul music fans who are tapped into these genres. I hope you enjoy it.
To read my original article "50 Modern Blues Rock Soul Artists You Must Hear 2019" see here
Sign up for our weekly newsletter here.
Blues & Blues-rock
Ally Venable Band
Info-video
Paul Nelson Band
Info-video
Interview
Ryan McGarvey
Info-video
Lance Lopez
Info-video
Interview
Matty T Wall
Info-video
Dana Fuchs
Info-video
Eric Johanson
Info-video
Tony Campanella
Info-video
Dan Patlansky
Info-video
Interview
Colin James
Info-video
Interview
Ben Poole
Info-video
Laurence Jones
Info-video
Popa Chubby
Info-video
Dany Franchi
Info-video
Sue Foley
Info-video
Nick Moss feat. Dennis Gruenling
Info-video
Joe Louis Walker
Info-video
Interview
Curtis Salgado
Info-video
Quinn Sullivan
Info-video
Interview
Savoy Brown
Info-video
The Record Company
Info-video
Anthony Rosano & the Conqueroos
Info-video
Gary Clark Jr.
Info-video

Mato Nanji, Indigenous
Info-video
Chantel McGregor
Info-video
Ruthie Foster
Info-video
Victor Wainwright and The Train
Info-video
Tyler Morris
Info-video
Bruce Katz
Info-video
Rock & Southern Rock

Tedeschi Trucks Band
Info-video
Jeremiah Johnson
Info-video
Kris Barras
Info-video
Steve Hill
Info-video
Magpie Salute
Info-video
Ghost Town Blues Band
Info-video
Jared James Nichols
Info-video
The Vegabonds
Info-video
Erja Lyytinen
Info-video
Heather Gillis
Info-video
Fantastic Negrito
Info-video
Southern Soul/R&B/Blues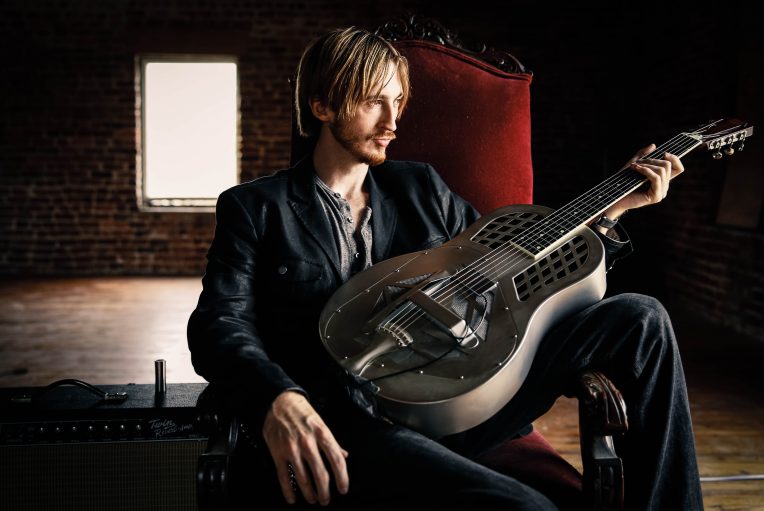 Eli Cook
Info-video
Vintage Trouble
Info-video
Amanda Fish
Info-video
Malina Moye
Info-video
I welcome your suggestions. Share your under-the-radar favorite artists in the comment section. The next group of artists based on your suggestions will be coming soon.
Comments from "50 Modern Blues Rock Soul Artists You Must Hear 2019."
Mindi Abair Thanks for the love. We're out there night after night on tour having fun making music with each other. I feel so honored that me and The Boneshakers are on this list with so many of my favorite artists.. some amazing woman power on this list too… I love that… thank you for including these awesome talented women… Ana Popovic, Larkin Poe, Samantha Fish, Danielle Nicole, Shemekia Copeland, Southern Ave and even more now that I'm learning of. Thanks for this really thoughtful list.
Anthony Gomes: It is an honor to be included with so many tremendous artists. The group of 50 shows us that the blues is in good hands in 2019!
Steve: I'm totally flabbergasted that Layla Zoe was not on this list. Her last release – Gemini (Oct, 2018) is by far the best blues album by a female singer in the last 5 years. She's been on the scene for 13 years, yet apparently is still an unknown outside of her native Canada. Such a shame!
Layla: Thank you for taking the time to comment and mention my new album @Steve Deslippe. I am glad the fans are appreciating, even if some of the journalists and blues societies have not caught on yet Cheers, LZ
Amy: Brother Dege, Johnny Azari, Jeffrey Halford, Will Scott, Preacher Boy, Dave Arcari, Half-Deaf Clatch, Fantastic Negrito, The Record Company, Kelly Joe Phelps, Corey Harris, Alvin Youngblood Hart, Chris Thomas King, Eric Bibb, John Mooney, Seasick Steve, Catfish Keith, Charlie Parr, Bob Log III, etc.
Alan: Good start!!!!! Need to check out JJ Grey & Mofro, Mike Farris and you forgot the Tedeschi Trucks Band.
Keep updating this list! Thanks!
Roger: Great list … but what about Erja Lyytinen, Aynsley Lister, Tedeschi Trucks Band, …
and how can you not include Eric Bibb in the acoustic blues slot?
Mike: Check out Leroy Miller. Former Smashmouth Guitarist.
Craig: Very good list. Here's an off-the-radar band to check out: The Commonheart. They've supported JJ Grey on a few tours and now they're blowing up by playing major festivals like Bunbury, Tuck Fest (last weekend) and The Ride Festival in Telluride later this summer. Nine-piece soul band from Pittsburgh on their way up.
Rob: I'm missing The Steel Woods, in the Southern Rock section. Maybe a bit ' country-ish', but definitely a great Southern Rock band, with two albums.
Jim:I would also like to add Nikki Hill and her husband guitarist Matt Hill. For a one man band check out Ben Prestage out of Florida. Reverend Shawn Amos out of L.A. Lastly, Vintage Trouble like James Brown meets Led Zeppelin
Frank: Tedeschi Trucks Band. Great band, great music. A must see.
Mark: Great list. But no Tedeschi Trucks band?
Frank: Tedeschi Trucks Band. Great band, great music. A must see.
Dave: Joe Bonamassa and KWS are not under the radar as well as many on this list who have been out there doing their things for 30 years or more. Anyway I would add Mark Wenner (TheNighthawks) as well as young upstart Daniel Donato. Also a shout out to Coco Montoya and Deanna Bogart.
Les: Are you aware of Jeremiah Johnson band out of St. Louis? The band just finished up a tour in Europe with Mike Zito.
Mike: Oh man yeah, there's a few on this list that really don't need to be. People know who they and they will be seen. Like – Kenny Wayne Shepherd – Tab Benoit – Tommy Castro – Joe Bonamassa – Jonny Lang – Beth Hart – Anthony Gomes – and a few others.. All great musicians but they really don't need to be on this list. Throw on Chris Cain, Ronnie Baker Brooks, James PItts, Lance Lopez, Buck And Evans, Dan Patlansky – Bernard Allison, Mr Sipp, Shawn Kellerman and many more.
The list idea is good but most these are bands that people will be hearing this year whether this list was made or not, they are all fairly well known. A list like this should help out the newer artist that YES people SHOULD hear because they are good.
Ellen: Finally! Someone who echoes everything my husband and I feel about the unsung heroes in music today! I know a handful on the list (sarah potenza brought me here; LOVE her), and look forward to checking out more. Unfortunately with every "list," everyone's gotta whine about where is so and so. Just ADD your faves and move on, people!
Jeff: Check out Noah Wortherspoon out of Ohio and Davina and the Vagabonds out of Minnesota. Glad to see Davey Knowles name on there. First saw him on the Isle of Man when his Manx band opened for the Who.
David: Chris Cain. Blues master.
John: Where's Ryan Mcgarvey!?!
Theo: Really enjoyed your article here are a few I thought of Altered Five AG Wienberger
Anthony Rosano Ryan McGarvey Toronzo Cannon Aynsley Lister Quinn Sullivan
Leith alSaadi Oli Brown
Bob: Great article, but you need to include Ronnie Baker Brooks. Son of legendary Lonnie Brooks. I have seen him several times and he puts on a helluva show. Unbelievable guitarist, great showman, and just a great guy. Saw him a week or so ago at a small venue outside of Chicago and he blew the roof off the place. I've seen a lot of shows in my lifetime and RBB's show ranks alongside the best.
Charles:Can say you are correct ! GREAT call RBB AWESOME all the way
Bob: HUGE YES!! For Ronnie Baker Brooks. Fellow Chicagoan and son of Lonnie Brooks. He played at a small venue outside of Chicago a week or so ago and just blew up the place! Great guitarist, great vocalist and puts on one HELLUVA show!
James: I'd add Chris Cain and Ronnie Baker Brooks.
Jeff: Great list, I'd like to hear em all! Try out Toronzo Canon, Joyann Parker, The Jimmys, JJ Grey and Mofro and Ken Valdez…
John: Rockin' Johnny Burgin, Chris O'Leary, Ronnie Baker Brooks.
Wendy: Chris Cain, Karen Lovely, Ben Rice, Lisa Mann, Eric Lindell, Kevin Burt, JP Soars, Southern Hospitality, California Honeydrops!!!
Bobby: You should include Magnolia Bayou out of Gulfport, Mississipp. Great young band with a large collection of original rock, blues, funk, and psychelic music.
Kevin: Fantastic list!
Charles: Take a look @ The Bluesbones
David: Great list. Hope you continue to do this periodically!
Frank: Wow what a list. Never heard of a lot of these will check them out thank you. Always looking for new music. Check out Sister Cookie!!!! From London UK….. shes amazing! blues soul jazz rocknroll and more…. she writes and plays the piano too plus she's funny as ****
Nut: Wow Martine, another incredible article, well done!! Fortunately I've heard of most of these incredible musicians because of you and your incredible FB page, rockandbluesmuse, keep up the great work, and as always, keep spreading the blues and rock news!!!
Rick: Rock/pop/blues Patrick Droney A New Generation Award winner (Robert Johnson)
Steven: You forgot Damon Fowler. Damon has been on the blues rock roots scene for several decades and has had a musical influence on several of The guitarists on your list already . The last 3 of his cds have been produced by Tab Benoit as well as he's currently on Tab Benoit's- Whisky Bayou Records label. Damon was also the guitarist/singer for Butch Trucks and Dicky Betts Band. Damon Fowler also has a side band with JP Soars (whom won the IBC in Memphis in 2008) and Victor Wainwright called Southern Hospitality which is worth a listen.
Adrian: Check out Jake Kershaw. Young, talented guitarist from Kalamazoo Michigan. Saw him open for Samantha Fish. Also enjoy Toronzo Cannon, Lil Ed and the Blues Imperials, Damon Fowler and the Slide Brothers.
Dp: I would add Eli cook, from Charlottesville VA
Brother: Thanks Martine for these great lists! In my opinion, the top blues rock artist on the planet is Malina Moye! A supreme stylist, guitarist & trail blazer. Also, a community minded person who uses her intellect to better those around her! She truly rocks!
Jason: Great stuff but I would add Marquise Knox & Blind Boy Paxton!!!
Josh: Great list! But, Y'all forgot Josh Hoyer & Soul Colossal. Soul and R&B from that real deep place in the heart.
Roberto: Very nice to see Artur Menezes and Celso Salim among these great artists! And Kirk Fletcher rules!
Kevin: Ouch! No Marc Broussard in the Southern Soul/R&B/Blues category? If you don't know or heard of this guy, you gotta check him out.
Alex: Thanks for championing so many great grassroots musicians. Here in the UK the live music scene is fabulous and many of the young artists doing the local circuits run rings around the wannabes on TV contests. But they hardly get a look in. So a page like yours is a breath of fresh air and much needed.
Skip: How about Lance Lopez, Dallas, Texas?,,,,Wes Jeans, Marshall Texas,?,, c'mon man! These are rippin' guitarists, and singers,,they have been layin' it down hard for years, and are the real deal!
Denny: One of my favorite guitarist now after going from metal to blues is Gary Hoey ! You need to listen to the switch to blues cd … Dust and Bones …. the new cd out Neon highway blues is fantastic ! Eric Gales and Josh Smith join him along with Lance Lopez ! Enjoy
Ian: Great list! I've heard some of these, and look forward to hearing more. That said, I would encourage you to check out Joyann Parker and also Ivy Ford if you aren't already familiar with them and consider adding them to your list. Ms. Parker is based out of the Twin Cities and Ms. Ford is based out of the Chicago area. Both are great multi-instrumentalists and singers, well steeped in soulful blues.
Michael: Seasick Steve and Popa Chubby are also great. And also Chantel McGregor from UK
Antonio: Rules seem to be changing! There is an increasing number of new independent artists, who don't accept the labels demands, making the music they want to make, financed by crowdfunding.
I recently found a very young girlband from Mexico full of talent "The Warning". I recomend their second album "Queen of the murder scene", wich I consider a masterpiece!
Sorry my bad english!!
Richard: Thanks for this excellent list, and thanks for the thoughtful, intelligent coverage Rock & Blues Muse gives to these artists. You are one class act!
Peter: I don't see Ruthie Foster. Not sure if it's because she was forgotten or because everyone knows her already.Great singer song writer everyone could enjoy
James: You Forgot Savoy Brown Still Playing Since 1965
Colleen: This is WONDERFUL! Thank u for taking the time to boost these fab groups into the limelight. Long live the Blues! I thought of 2 more that I don't think is on the original list. KENNY NEAL & CLARENCE SPADY….
Dennis: Please check out Johnny Chops and the Razors from Austin. You will not be disappointed!
Joe: That's a great list Martine! I always look forward to your reviews too. I had the pleasure of seeing a group for the first time recently. Mississippi Heat have been around for a while but don't tour a whole lot from what I can tell. Pierre Lacocque is a blues harp master and the musicianship was outstanding. Chicago blues but with a lot of Delta influences. Funky and tight group. I also recommend the Jimmys. Jimmy Voegeli is one energized keyboard player. Great musicianship all around and a lot of fun to see and hear.
Tony: JJ Grey?Gina Sicilian?Paul Thorn?
Donald:Martine, brilliant article and list. So much great music within the list. Humbly I would suggest the following additions: Blues Rock: North Mississippi Allstars, Rock: The Magpie Salute, Southern Soul: The War and Treaty
Gary:Martine you are building a library here and this list will keep growing
Some ones I would throw in are
For southern rock, Otis ( it's a common band name in Spotify so you would have to look for the album Eye of the Sun
For blues rock A few really good artists are Dave Osti
George Foster, Super Vintage, Frederick Saints, Snake Head Ritual ,68-75, SUN ( Something Unto Nothing) May be a one off but it is a great rockin album with Sas Jordan
Derek: Great list Martine,Check out and add Matty T Wall from australia to the list of blues, blues rock guitarist songwriter, has 2 albums out and his latest Sidewinder is great.
Wendy: Love the list! As a confirmed blues fan, I'd like to throw in Tad Robinson's name for blues/soul!! He records on the Severn Records label. Btw, EVERTHING on that label is fantastic!
Kevin: Fantastic list , many of my favorites in there !
Somebody I really enjoy and have seen with Samantha Fish is Danni Wilde, I think she is British and quite amazing. Also Stevie Salas , rockin for sure.Thanx 4 the great list ♡
Ian: How about The Backsliders, a great Australian band?
Mary: Heather Newman, smoking hot blue's, little woman, BIG voice. Amanda Fish (Samantha's older sister)Dustin Arbuckle and the Damnations. And I would be remiss if I neglected to mention one of the best female guitarists (2nd ONLY to Samantha Fish imho) Ally Venable Band
Steve: Where's Ally Venable??? She's burning tracks in the blues world right now!
Tina: Please consider Ally Venable and her band in the future and also I did not see Gary Hoey or the Allman Betts Band on this list.
Dar: Ally Venable is one talented young up and comming artist. She has just released Texas Honey produced by Mike Zito and its smokin hot! If you get a chance to see this young gun believe me you will be wishing she was your daughter slinging that axe.
Francis: James Pitts Band should be on this list
Stacy: Great list and heard of a lot of them, Lance Lopez is pretty awesome.
Dan: Thank you for this list! The ten, or so, musicians that I've heard are so good that I can't wait to treat my ears to the others. For your listening pleasure, I suggest Toronzo Cannon. The real deal! Thanks again, Martine.
Mike: Great list! Many of my favorites on here. Looking forward to checking out some of the ones I don't know yet. Someone to add to the under the radar list in my opinion is Corey Stevens. Check out his Blue Drops of Rain album. A lot of SRV and Clapton influences.
Tony: Dana Fuchs, Poppa Choby
Jim: Eliza Neals, Dana Fuchs, Laura Rain,Muddy Magnolias,Mia Borders,Johnny Sansone, Jon Neneth, Victor Wainwright,The Record Company,Alabama Shakes,JP Soars,Damon Fowler,Albert Cummings, Chris O'Leary, Brandon Santini, Taz Niederauer, Vanessa Collier, Southern Culture on The Skids,Legendary Shack Shakers, and The Reverend Horton Heat
Rusty: Glad to see Albert Cummings on the list. I would also include Robert Randolph and the Family Band, Alabama Shakes, Junior Brown
Reverend Horton Heat. I'm sure the list could go on and on
Lydia: Eric Lindell
Ruth: Yes girl! Great list. Have alot of these CDs
Also,well known in Canada, Colin James. The Sheep Dogs,.
Devon Allman / Duane Betts, on and on.
Paul Nelson Band…
Scott: No acoustic blues list is complete without Rory Block. For blues/soul you should check out Kyla Brox from the U.K. And recently won U.K. and European blues competitions, and made a good showing at a competition in Memphis.
Marty: Great list! I know most and will enjoy discovering a few more! Suggest adding Ben Poole. Thanks!
Stan: Are Drive-By Truckers considered too mainstream? If you include the likes of Joe Bonnamassa, Government Mule and Walter Trout, then the Truckers certainly belong on here.
Heath: Eric Johanson is another up and coming blues, blues-rock singer/guitarist. He's on Tab Benoit's label and Tab played drums on his latest album. We saw him open for Tab (w/Tab on drums) a few years ago, he was fantastic
Pete: Hi Martine, Great article, been spinning blues on the radio for years and noticing some of the callers are getting younger. I've played a lot of your list over the years, but missed a few, which I will check out (this could be expensive!!) Can I add The Teskey Brothers, Chris Duarte and Matt Schofield. Thanks for helping keeping the Blues alive.
Michael: Dear Martine, so many new impressions – thanx a lot. My recommendation from europe/sweden is Lisa Lystam Family Band.
Jacques: Buddy Flett, from Shreveport, LA—co-wrote Percy Sledge hit, "First You Cry", just for starters. Also interesting personal story in past decade or so; involving horrifying health issues, and close personal/professional connection with Hubert Sumlin. Also Jim Suhler (+Monkey Beat), of Dallas, TX. Occasionally has doubled up both with Mike Zito and with Danielle Nicole (my current favorite of entire list!) Thank you!
Adrian: Thank you for sharing this list of talented artists. Lynne Jackaman is a wonderful rock and soul singer and talented songwriter. Lynne will be supporting two of the artists on your list, Ana Popovic and Southern Avenue, next month. Her debut solo album, One Shot, will be released later this year. Do check out her music.
Alison: Thanks for the list – some new names to listen out for. I would add The Billy Walton Band, Felix Rabin and Kris Barras.
Giuseppe: My favourite homegrown talent for the blues/rock has to be Lawrence Jones, really articulate player with a raw voice, and let's us not forget Thorbjorn Risager and the Black Tornado
D.: It's a great list, indeed – but you forgot the greatest of all: Eric Sardinas
Rob: No Chantel McGregor? But, hey, she's English… and that's a foreign country… I know Joanne Shaw Taylor is English, too, but she lives and tours in the US these days. Chantel remains true to her roots in Bradford (where dat?).
Cheryl: Great list! I would add Lance Lopez, Ally Venable, Vanessa Collier, Eliza Neals,, Allman Betts Band, Quinn Sullivan, Gary Hoey, Dana Fuchs, Eric Johannson , Amanda Fish . Thankful there is some young real talented musicians carrying on
Paul: Don't forget about dan patlansky from south africa , just heard him recently wow what a find!
Jouni: Finnish Blues guitarist Erja Lyytinen, best europe blues guitarist in 2016 lack of your list.
Paul: Chris Duarte is from texas excellent blues guitarist.Just got into samantha fish wow what a voice.don't forget Chris Duarte and back door slam, not shure how modern they are.just throwing it out there my all time old school guitarist of all time is garry moore! He's my inperation for felling the blues.
Paul: Carl Denison Tiny Universe. Also 3 different artists formerly in Butch Trucks Freight TrainHeather Gillis, Bruce Katz, Melody Trucks Band
Johnny: Stoney Curtis, Las Vegas. A great Bluesman.
Chuck: This is a great list; between the original list and the artists listed in the comments I have a lot of fun research to do in the coming days. Thanks for putting together such a comprehensive list of blues talent. I would like to respectfully request that BB Chung King & The Buddaheads be added to the list. Led by the late, great Alan Mirikitani (may he rest in peace) The Buddaheads (aka The Screaming Buddaheads) were a blues/roots rock band fronted by Alan Mirikitani's vocals and lead guitar.
Michael: Impossible to make a list like this and not leave somebody out…. But you did pretty good. !
Here's one you forgot though Mato Nanji from Indigenous.
This one goes back to the first album
Jeff: Great list, I'd like to hear em all! Try out Toronzo Canon, Joyann Parker, The Jimmys, JJ Grey and Mofro and Ken Valdez…
Mark: Check out the Scotty bratcher band.scotty is every bit the player that joe bonamassa or kws are.
Tim:Ah you gotta have The Cold Stares in here, and I would put them in every category. One of the few bands that spans it all…and with two dudes!
Ross: Here's a few great bands to check out: Eric Sardinas, Paul Deslauriers Band, Ghost Town Blues Band, Crystal Shawanda, , David Rotundo Band, Cheryl Lescom & The Tucson Choir Boys, Wicked Grin, Paul Nelson Band, Shakura S'Aida, Dawn Tyler Watson, Guy Belanger, Harpdog Brown, Julian Fauth, Al Lerman, Ben Racine Band, Demian Band, Delta Moon, Derek MIller, Shawn Kellerman, Digging Roots, Red Dirt Skinners, Indigenous, Jordan Officer, Julian Sas, Justin Saladino Band, Tuatha Dea, Sue Foley, Paul Reddick, Steve Strongman
Maxie: Nice list!!!!I forwarded it to my wall to help enlighten my friends.
No way you can list everybody but I would add Stoney Curtis and Sue Foley.I hope I didn't just overlook them
Jim: Martine, I also co-host a blues radio show. A few others i forgot to mention; JD McPherson, Jason Ricci, Billy Gibson ,GhostTown Blues Band, Nick Moss. Mike Welch,. Acoustic blues artist Samuel James, Lightning Malcolm. Cedric Burnside, Grady Champion, Monkey Junk, Ally Venable , Angel Forrest out of Canada and lastly Hazmat Modine out of NYC not just blues but a whole lot of genres rolled into one unique sound
Rob: a fantastic list Martine, but I have to add a 1 musician band, guitarist-vocalist Steve Hill from Canada, check him out.
Patrick:Well, it looks as if almost all of my hidden gems have been uncovered (Chris Cain, Daniel Castro, Matt Schofield, Ryan McGarvey) but I still have one that I didn't see mentioned and I think he is as good as any one on the list…His name is Eric Tessmer out of Austin, Tx
Gary: Phew ! Martine you have you have your work cut out for you with all these artists to check out !
But this was a good idea as I am always looking for good new music to listen to. I realize that even within a specific genre of music there can be quite a variety of sounds. That's what makes music so great!
Bernd: everybody has his own taste, and that is very good otherwise we all would listen to the same music all our life's. Of cause there are much more well kmown artists around and some of them are much better musicians as those listed but this is your taste.
I would like to bring you some artist to your attention
Altered Five Blues Band, this ain't a new comer band, right now they produce their 5th album, 3 of them with producer Tom Hambridge. Jussie Smith from Australia, a one man band, I would say he is simply the best. Kai Strauss Electric Blues Allstars, Curtis Salgado, Rod Piazza & The Mighty Flyers, Tommy Castro & Painkillers, Kenny Wayne Shepherd, Jeff Jensen, Fantastic Negrito, Monster Mike Welch, Joe Louis Walker all these fine Harp players like Jason Ricci, Johnny Mastro, Johnny Sansone, Big Harp George, Brandon Santini. Nick Moss Band feat Dennis Gruenling.
Dani: Catfish, young upcoming blues/rock from the UK and Dany Franchi. (enjoyed your great review Martine ) Greetings from Belgium
Osh: Great list, please consider Sonny Landreth and Monty Montgomery
Keri: GREAT LIST ! thanks for pointing out sarah potenza, she is a rare gem ! pls add to your list….tyler morris a very young man out of worcester ma, as well as the delta generators, craig rawding, and the heidi nirk band from RI . LONG LIVE THE BLUES !
Lou: Tony Campanella, Taking it to the Streets, Gulf Coast Records ( Mike Zito's Label) Check it out Awesome !!!!
Eunie: Gary Clark Jr. Is a MUST SEE. Front row at a1200 seat venue blows my mind. Great list. I will favorite the link and add more names to my bucketlist. Anthony Gomes, Markus King tkts in hand. Beth and Joes "Black Coffee" one of my fave vinyls
Sign up for our weekly newsletter for all the new artist interviews, concert and album reviews, current music news, single/video premieres, playlists, and more. Sign up here https://rockandbluesmuse.us15.list-manage.com/subscribe?u=c21943fc7785bd46e768b4881&id=38fb3552b3
The post YOUR Additions to 50 Modern Blues Rock Soul Artists You Must Hear 2019 appeared first on Rock and Blues Muse.