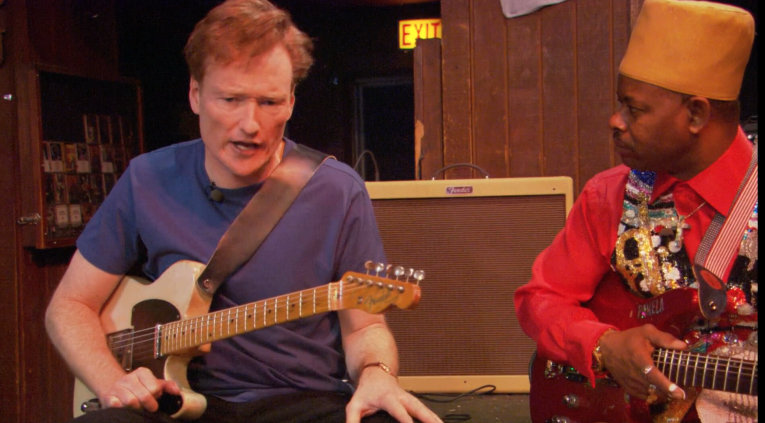 Featured Video: Lil' Ed on Late Night with Conan Obrien
Conan plays the blues with Lil' Ed, released for the first time a couple of days ago. This newly released video is very funny and shows Conan learning how to play the blues from Lil' Ed Williams in a Chicago nightclub. Each on guitars, Lil' Ed tries to teach Conan how to play and sing the Blues. Conan jokes about playing and performing. The video also gives a little overview of Chicago Blues through Conan and Lil' Ed. A little history combined with humor and some authentic blues.
Lil' Ed teaches Conan about the blues, how to write a blues song, and about Chicago Blues. They both talk about the history in this nightclub and share some fo the amazing blues greats who have performed there.
Lil' Ed shows Conan how he performs on stage and gets the crowd going. Conan makes fun of himself and cracks some pretty funny jokes. From back bends, to walking on his toes, Lil' Ed and Conan engage in some humor about performing the blues.
A classic Late Night with Conan Obrien that has never been online until this week.
Enjoy!
The post Conan Gets a Lesson in Chicago Blues from Lil' Ed Williams appeared first on Rock and Blues Muse.