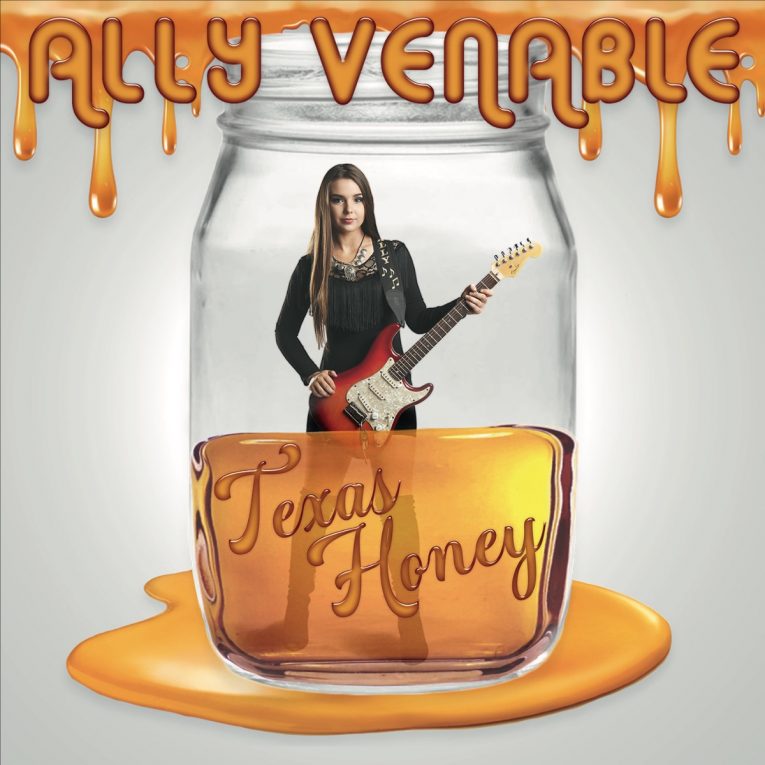 A powerhouse from the Lone Star State, the Ally Venable Band has ignited excitement in the modern blues scene. Lead vocalist and guitarist, 19 year-old Ally Venable, started singing at an early age in church and when she turned 12, picked up the guitar, and there was no turning back. Guitar Player Magazine stated that,​ "Venable pulls off a stunner of gritty and/or sultry blues-rock tunes embellished with lots of tasty guitar solos."
A recipient of many awards, Ally has is a two-time winner of the East Texas Music Award for "Female Guitarist of the Year " and was also three-time ETX Music Award winner for "Blues Band of the Year" and "Album of the Year."
Ally's bandmates are multi-instrumentalists. Bassist, Bobby Wallace is a master at his craft and his years of experience enhance the band. Classically trained musician and drummer, Elijah Owings, brings a steady, but dynamic sound to the band. He is the backbone of their rockin' blues sound.
Listen to "Texas Honey" below.
Ally's second release
Puppet Show
debuted at #7 on the Billboard Blues Charts, and captured the attention of Ruf Records owner, Thomas Ruf. Venable is currently readying the release of her 3
rd
album, Texas Honey with producer Mike Zito (Samantha Fish, Jeremiah Johnson,) Zito, an award-winning artist in his own right, guests on the record as does Eric Gales.
Texas Honey will be released by Ruf Records on March 22, 2019.
For more information on Ally Venable Band:
Website


The post Texas Guitar Prodigy Ally Venable To Release Texas Honey March 22 appeared first on Rock and Blues Muse.