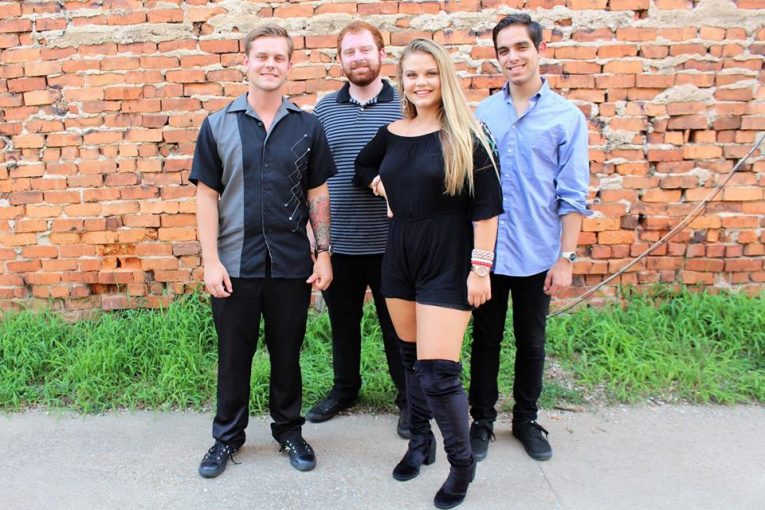 By Tom O'Connor
November saw the Endless Blues Records release of Strong Roots from the rising young band, In Layman Terms. This lean collection of seven originals and one cover doesn't waste anyone's time while the band manages to sound like they've got all the time in the world. I'm sure this ambitious and unafraid group could have given us a longer album because I'm certain there are plenty more good songs where these came from. You can hear an abundance of curiosity and musical ideas in every one of these tracks by In Layman Terms.
The opener and title song "Strong Roots" is a slow deep groove driven by Logan Layman's forceful bass and filled out by brother Cole's in-the-pocket rhythm Guitar. Once Nick Davidson's drums come in fully, you know you're listening to a tight blues combo with a funky edge, and then, when you're expecting to hear a harmonica or a pulsing Hammond fill, instead you hear a trumpet. Going with a solo trumpet is a pretty bold choice in the Blues/Rock world and Hamed Barbarji is up to the challenge, serving as both a one-man 'horn section' while also adding no small amount of front-and-center flourishes and solos.
The band dials up the humor on the call-and-response tune "I'm Somebody." Starting with a low drop in the first line of the vocals that turns the word 'go' into a multi-syllable moan and continuing with the grotty guitar tone in the rhythm, there is wiseass attitude aplenty in this one. This is a sassy, defiant kiss-off of a song, with the trumpet and guitar battling to see who can sound more antic, but never frantic - and don't imagine for a second that it is somehow easier to "play funny" …it isn't. The band is smart to follow that intricate whimsy with "Make Me Yours," a more serious distorted and stomping central guitar riff this time and more temptation in the trumpet. Logan's vocals especially cut through the mix on this track, matching the pulsing flirtation of the song. The slow-walking instrumental section with the trumpet bouncing over the grinding guitar puts me in mind of Morphine's spare-but-full sound at its best.
"Ain't Gonna Fake It No More" starts out sounding like a straight-up, late night vibe, electric blues; guitar over bass with just the barest 'tick tick' on the snare drum, but it sets up a major torch song that still manages to find strength and defiance amidst the heartbreak. Hamed's slow and smoky horn solo takes its time before it starts trading bars with Cole's guitar in the middle section. I can easily see plenty of blues and jazz singers clamoring to cover this tune. The band goes bigger and almost experimental on "Heartbroken" with some fat guitar chords and 70s groove, but it is the conviction in the vocals that turn what would have been a toe-tapper of a tune into a hip-swayer and "Hell, yeah!" head-bobber. This song encapsulates the self-possessed confidence this band has in their material and in the unique direction they're taking their music. It is up to you to decide whether or not to follow. This is the kind of song that raises your expectations about a band, and that is always a good thing.
The world might not need yet another cover of "Fever" but really, if any band was ever custom-built, from strong bass line and sultry vocals to silky guitar and sophisticated trumpet, to play (and slay) this tune, it is this band, and they do play the hell out of it. As good as that cover sounds, you can feel the extra enthusiasm when they go back to their own material. The band positively struts their stuff through every bar of "Notice Me," a timeless-sounding tune about a girl stepping out knowing she's looking good and wondering who is going to be brave enough to try to duel with her. The rolling rhythm section keeps this tune moving and building until the surprisingly cool and delicate finale.
The band gives Logan some time to show off her bass chops as they bring a little funk to the album's closing tune "Way Too Far;" another tale of a woman standing up for all she deserves. This farewell tune also gives Cole and Hamed a final opportunity to flex their chops as well, and neither wastes it. After listening to seven impressive songs you don't usually expect the eighths and last one to be as interesting and surprising as all the rest but, as I said earlier: This sounds like a band with ideas to spare to go along with their unique instrumentation and old-fashioned talent.
For more information on Strong Roots by In Layman Terms: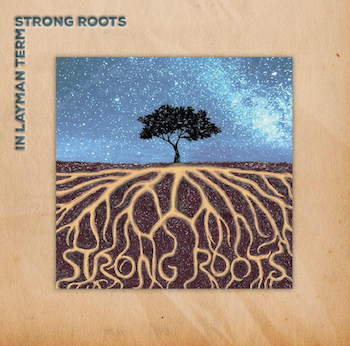 Website
Facebook
YouTube
The post Review Strong Roots by In Layman Terms appeared first on Rock and Blues Muse.