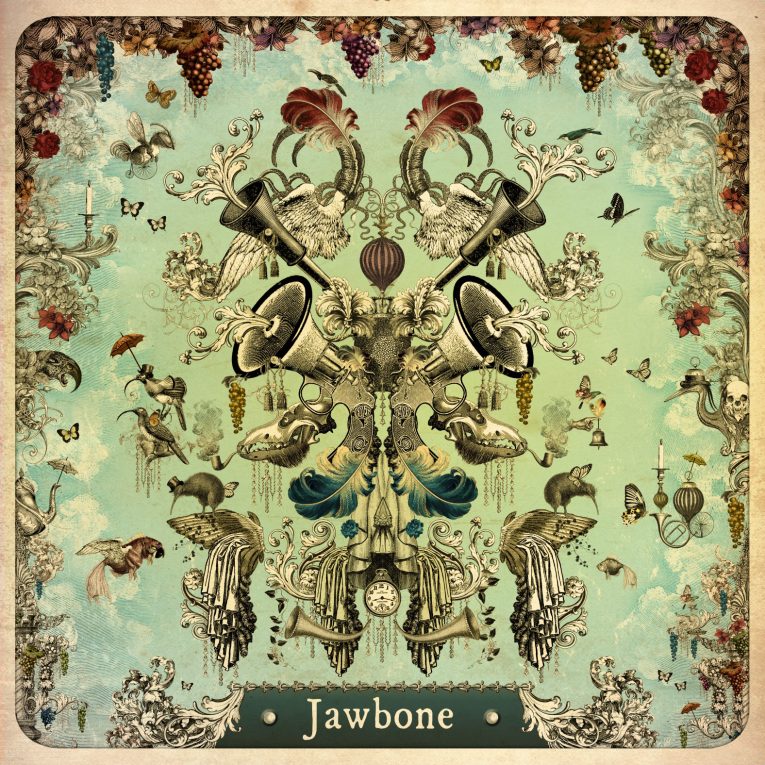 By Tom O'Connor
I had the pleasure of listening to the impressive self-titled debut Album from the Band Jawbone. The self-released collection is due on November 9th and is definitely worth seeking out.
After playing with everyone from Van Morrison and Tom Jones to Robert Plant, David Gilmour and Eric Clapton, these four respected UK-based musicians; keyboardist Paddy Milner, guitar ace Marcus Bonfanti and the rhythm section of Evan Jenkins (drums) and Rex Horan (bass) have joined together to step into the spotlight with a confident and sometimes swaggering 10-pack of tunes.
Fat horns, organ chords and a strutting life-affirming "hey hey hey" is your introduction to the band in opening song, "Leave no Traces" Although all those horns are a bit of a misdirection for this mostly guitar/keys/bass/drums powered band, their opening statement is clear here; they're bringing the rock for the everyman whose spirit refuses to be crushed under the grinding wheel. The band gets closer to its four-piece basics on "Get What You Deserve" with lyrics that deliver a challenge and promise to the listener. This tune is also your first big taste of the smoothly blended vocals of both primary singers (Milner and Bonfanti), which already feels like a signature sound for the band.
It isn't surprising that there is bit of a country-rock feel to a song called "When Your Gun is Loaded," but this is a song about self-control in a loud world, and knowing when to speak and when to keep your own counsel. Building on a swirling lead-in, "Family Man" walks on a confident baseline and clean piano melody as it tells a hard-luck tale of feeling trapped by family? bad decisions? circumstance? …maybe all of the above. There is a powerful piano-driven open that pulls you in on "Bet on Yesterday," and that is just for starters. This ballad is a real album stand-out as it builds to epic swells of sound and sincerely emotional vocals.
The band reminds you that they know how to have a good time by taking you to the juke joint on "Rolling on the Underground" as the, again seamless, trade-off vocals bounce over a loose rhythm that leaves plenty of room for an impressive guitar break from Milner as the rhythm section encourages some serious hip-shaking. Paddy shows another side of his guitar prowess on the slide-driven "Big Old Smoke." A bold anthem to knowing where you come from and always knowing where that true home is. The soft and sweet "Sit Round the Table" is melancholy and sentimental in all the best ways, and more-than-a-little fearless in its openheartedness. A perfect "last song of the night" for a lonely jukebox in a bar you didn't expect to end up closing.
Funky keyboards draw you in to "Two Billion Heartbeats," a tale of love that might have taken too long to arrive, but is still worth a shot because when the heart skips a beat "I get another to keep, I could live for eternity." Hope, however improbable, lives as long as the beat goes on.
The album ends on a wistfully sad note with "The Years Used to Mean So Much." As with the best of heartbreakers, there is a hint of hope but you've gotta be willing to dig deep for it. It is a fitting vibe to go out on; closing out this effective and sometimes quite emotional collection from a new and solid rock and roll four piece band that deserves to find a place at the table and have their chance to be heard. Listen up.
For more information on Jawbone:
Website
Facebook
Instagram


The post Album Review: Jawbone appeared first on Rock and Blues Muse.