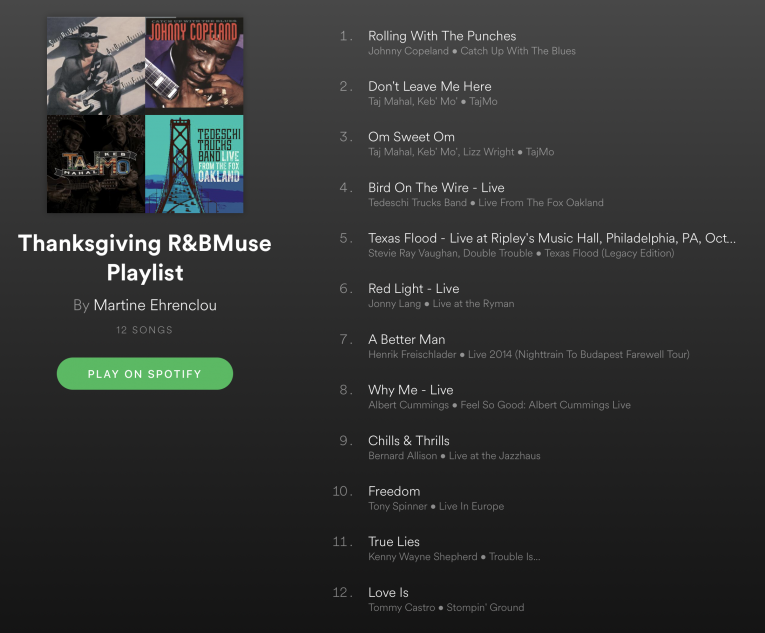 Wishing all of you and your loved ones a Happy Thanksgiving!
At Rock and Blues Muse, we are grateful to all of you for your support and appreciation for what we do. Your comments and interaction makes all the difference and you've let us know that our concert and album reviews, artist interviews, new artist features, and more, make you happy. We really appreciate that and you. We can't satisfy all our followers all the time but we certainly try. We welcome your comments any time.
You should be able to access the music on this Spotify playlist made just for you. Spotify is free, so you can always sign up. (We have no connection to Spotify so using them to create playlists is just out of convenience.)
Here's the link to the R&BMuse Thanksgiving Playlist
https://open.spotify.com/user/rockandbluesmuse/playlist/1PkkZwSVerxDMK3Iu1xh6X?si=LMXWIpV0TaeV23yrKdRX2w
Enjoy!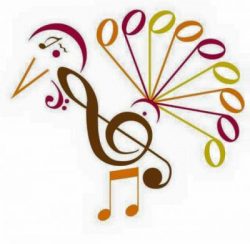 The post R&BMuse Thanksgiving Playlist! appeared first on Rock and Blues Muse.