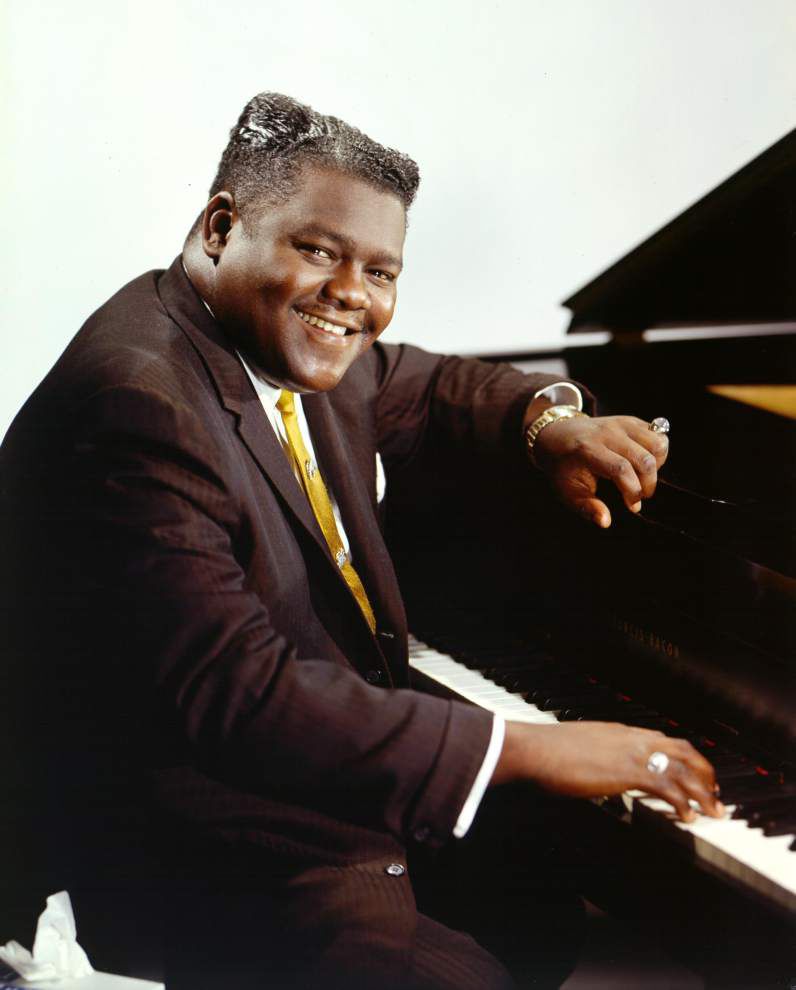 One of the most influential rock n' roll performers of the 1950's and 1960's, Fats Domino has died of natural causes at the age of 89.
From New Orleans, LA, Domino was an American pianist, singer-songwriter who was one of the first rhythm and blues artists to gain widespread popularity. He is considered one of the biggest stars of early rock n' roll. Domino was known for his boogie-woogie piano style that integrated New Orleans rhythms into rock n' roll. His right-hand triplets on the piano were one of the foundations of New Orleans rhythm and blues.
Domino had dozens of hits with producer/arranger Dave Bartholomew in the 1950's and 60's. He co-wrote his first hit, "The Fat Man" with Bartholomew. Other hits included, "Blueberry Hill" "Aint That A Shame" "Blue Monday" "I'm Walkin'" and "Walkin' To New Orleans" and influenced Randy Newman, Paul McCartney and The Beatles. His hits became rock standards and were covered by Led Zeppelin, Cheap Trick, Ricky Nelson, John Lennon, and many others. Paul McCartney wrote the Beatles' song, "Lady Madonna" with Fats Domino in mind.
A self-taught pianist, Fats Domino sold 65 million singles and had 23 Gold Records. From 1950-1963 he outsold Little Richard, Chuck Berry and Buddy Holly.
Domino was among the first inductees into the Rock and Roll Hall of Fame in 1986. He also received a Life Time Achievement Grammy Award in 1987.
Elvis Presley referred to Fats Domino as "the real king of rock n' roll."
Fats Domino will always be remembered for his indelible imprint on rock n' roll.
A one-hour documentary about Fats Domino, Fats Domino and The Birth of Rock n' Roll can be seen on PBS. http://www.pbs.org/wnet/americanmasters/fats-domino-and-the-birth-of-rock-n-roll/6230/
The post Rock n' Roll Legend, Fats Domino, Dies at Age 89 appeared first on Rock and Blues Muse.