Greek indie-pop star
Leon
of Athens will be extensively touring the UK, USA and Europe in support of his brand new emotional album 'Xenox'. The new album follows his 2015 album 'Global', which received significant critical response from the likes of The Guardian, NME, Q, the New York Times and many more. 'Xenos' includes sentimental titles such as 'Moonlight', 'Fire Inside You' and 'Letters To My Father'.
The poignant sound of 'Xenos' is produced by David Kosten, known for his work with art pop/rock artists Bat For Lashes and Everything Everything. Conveying similar musical elements from The Script, Take That and Bastille, Leon Of Athens' romantic lyrics are a perfect mix. Not only does this album burst with gestures of love and liaison but shines a civic stance which is very effective considering Greece's political climate. The
Song
'Serpents Egg' tackles the rise of a Neo-Nazi group 'Golden Dawn'. They were a big racist problem in Greece during the economic crisis, and Leon wants to show his stance against it.
To assist the album, launch Efthimis Filippou, an Oscar-nominated screenwriter known for movies such as 'The Lobster', 'Dogtooth' and more, has collaborated with Leon showcasing his artwork in a visual format, a music video for his latest single off the upcoming album 'Utopia'. A thought-provoking music video representing a 'Black-Mirror' alternative style of the present following a love story between a man and a plant. A world where plants are considered sentient and can form connections with humans. Not only does this video represent the pureness of the song's lyrical content to how love can be perceived but the extent of Leon's artistic mind.
Leon believes in "Throw the colours of your rainbow at the black and white", the best piece of advice he has received from his father. 'Letters To My Father' is a track in tribute to Leon's late father, Leon explains "It's not a song about death in the sense that I'm mourning. It's a song about how he fought." The song's arrangement is quite impressive as during the lyrics "Breathe in, Breathe out" being repeated, a rush of crescendo of instruments is introduced with an increasing effect towards the ending of the song. This is a technique I admire in music as it not only pushes forward the motion of the emotion of the lyrics but the feeling of the music itself.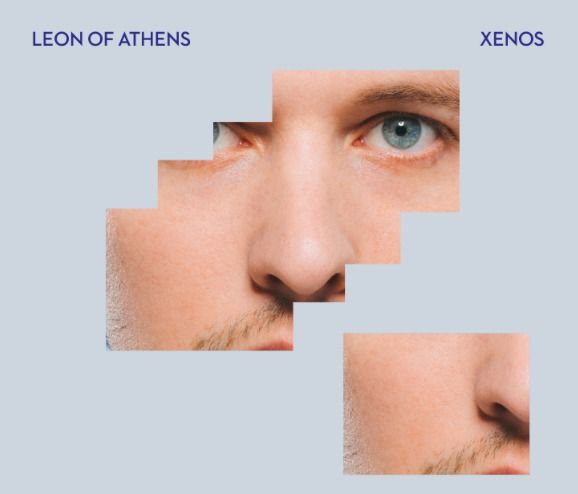 Leon visits his friend who lives in a village in Corfu every year and shows the appreciation of their company and the atmosphere that surrounds him in his song 'Corfu'. "My friend has a house in a village. It's fifty years behind in terms of technology. It grounds me." The song involves a lot of musical elements I love, bright sounding horns assisting a warming backing vocal chorus and light ukulele a beautiful mix, emanating a calm beach holiday vibe. A great juxtaposition to Leon's former emotionally stimulating tracks on his latest album.
You can stream 'Xenos' here and catch Leon at his live showshere.
This post first appeared on Britznbeatz, please read the originial post: here