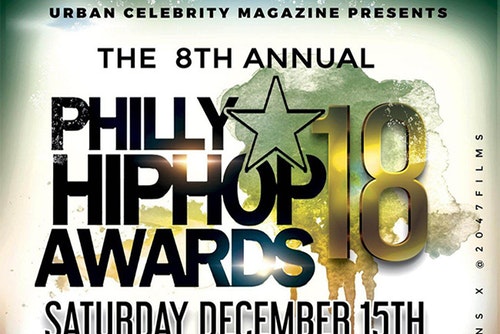 HHS87.com was on site at the 8th Philly Hip Hop awards as a great event for the city was capped by show-stopping violence. The Philly Hip-Hop community has peacefully rallied around this event for the past 6 years since the incident between rival camps on South Street in 2012. This year saw a similar altercation between rival crews that was bad enough to end the show.
The event tonight was already covered by national outlets and even drew support from the city council. The show was off to a great start with performances, awards, and cyphers before being interrupted.
The strength of our community over the past five years has become nationally recognized and appreciated for our live music and arts and some of our brightest stars were on hand to perform before the incident took place. Things like tonight put a damper on our growth and will not be tolerated in the wake of such a disappointing year, especially for the talented youth in the city.
Young acts in the city deserve to be protected and have more positive role models to look up to. We here at HHS87.com salute and respect everyone for pushing thru and making positive and peaceful change the past few years, especially the past 6 months since the shooting incident in South Philly. Tonight's show featured a performance from FISBANGA who has become one of these role models that our city needs!
Our community is too strong to let nights like this bring us down! We recover from events like this with a sense of how can do better moving forward! Realizing what we are building here is important, we must protect our reputation and each other! Stay tuned for news on how we plan to make the HHS87.com 10 Year anniversary festival a safe haven for all the artists and attendees!