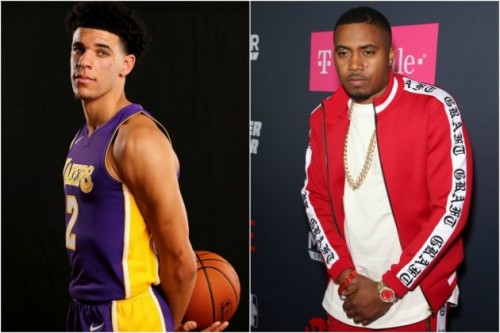 T.I. had to drop some knowledge on Lonzo Ball real quick.
As you've all heard, and seen, by now, the Los Angeles Lakers first-round draft pick made a bold statement about one of Hip Hop's OG's – Nas. During the first episode of his family's reality show, "Ball in the Family," Lonzo uttered the words: "Nobody listens to Nas anymore, Future and Migos are real Hip Hop."
Joking, or not, T.I. was not having it. At all.
My Boi u reaching like a muuuufucka!!! Lakers might fuck around & piss test you behind this one cuzz @Nas Whattup wit Bruh? #LegendsNeverDie pic.twitter.com/QSTsddHjhA

— T.I. (@Tip) September 2, 2017
The Based God wasn't with it either. Not new to cursing basketball players (i.e.: Kevin Durant & James Harden), Lil B took to Twitter as well. Issuing a stern warning against the rookie, he wrote:
Lonzo ball is a few seconds away from being cursed his rookie year on the lakers, nas is hip hop and always relevant, watch ur team – Lil B

— Lil B THE BASEDGOD (@LILBTHEBASEDGOD) September 2, 2017