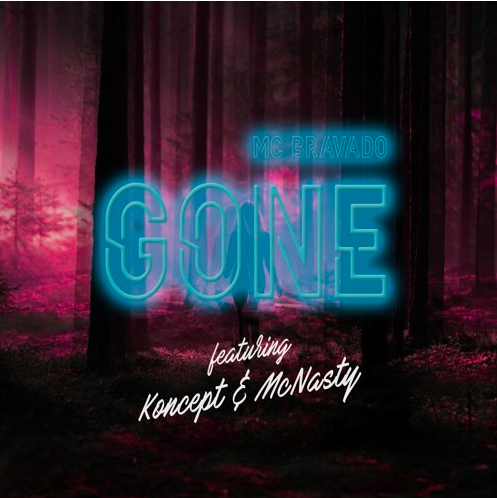 MC Bravado has been diligent in keeping the momentum of his latest album, Hip-Hop* going strong, releasing yet another single from the project and this time grabbing KONCEPT and McNasty to help lend a few bars.
All three offer animated, yet precise and crisp flows over the Teddy Roxpin production. This is a clear display of emcee'ing– each artist hones their verse and its clear that there's a playful spar happening across the beat.
As the 3rd release from the project, Bravado is on a forward motion as far progressing his sound. Previous tracks like his last ode to OKC's superstar player, "Go Westbrook", and his Nitty Scott assisted debut track set the pace for a polished sound for the mainstreamers that tune into the blogs and media for new music, and each release thus far has raised the bar for those tuned in to know he's really on to something… strategically planning out his presentation and solidifying the fact that he's an artist that can no longer be denied.
The project comes in at 12-tracks, gathering other heaving hitting rhymers like OnCue, Militant Marxman, Pacewon, Real Deal, Time Police, and SC Static.
If there isn't anything else that isn't proven with this album, the fact that MC Bravado is a solid EMCEE is, indefinitely. Songs like "Human Torch" come in vengefully with heavy bars, as most of the records featured on the project do. MC Bravado leads a path for any artist that comes behind him to HAVE to step up to the mic and spit as if there life depended on it.. and I think that's something that can be considered as a essence of Hip-Hop music, period.`
This project was certainly an aptly title. If you haven't had the opportunity to stream, listen to Hip-Hop* here. Tune in below for his latest single drop.