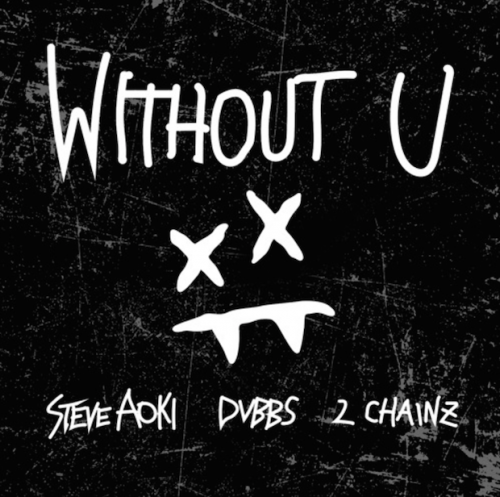 Grammy-award winning rapper 2 Chainz links with Steve Aoki and DVBBS for a new joint called, "Without U" from his forthcoming album. The single just has been released via Ultra Records and it is jammin. With over 50k plays in just 4 days you gotta press play and get hip to this special song that was recorded in early 2016 after Aoki spoke with the Chainz about a potential collab, resulting in a co-produced banger that Tity Boi recorded separately in his studio.
In his continuing quest to bridge genres, Aoki is set to perform at JMBLYA fest on May 5 & 6 alongside Chance the Rapper, Gucci Mane, Migos, Lil Uzi Vert, 6lack and others. This is all coming off of the back of his pop driven single last December, Aoki's uplifting collab with One Direction member Louis Tomlinson "Just Hold On", which debuted at #1 in 43 countries and has since achieved Gold or Platinum status in 18 countries.
Aoki also earned his second Grammy nomination this past year for the Best Music Film category for his Netflix original documentary "I'll Sleep When I'm Dead", which chronicles his fast-paced life as a DJ/producer by offering a firsthand look into his world. The film debuted at the Tribeca Film Festival last spring to a sold-out audience.
Aoki recently celebrated the 20th anniversary of his legendary imprint Dim Mak, his independent label founded in 1996 encompassing everything from edgy rock to trendsetting electro, celebrating at major festivals around the world and with the release of a special edition compilation album.