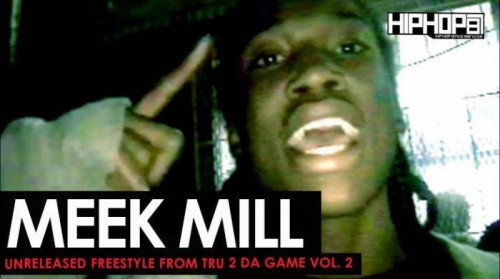 Philadelphia has always been known in the rap world for having heavy spitters in the city. This feeling goes back all the way to the beginning of the Hip-Hop movement in the City of Brotherly Love. In the early 2000's the DVD era emerged and for the first time rappers from across the country got a chance to be heard and seen by music fans from all around the world. Every major artists that has come out of Philly, shined on some DVD before they really took off, and Philly's biggest star Meek Mill is no different.
In 2000, HHS1987's own Rick Dange linked up with Don Black and S-Five to create the "Tru 2 Da Game" DVD series.
In honor of Meek Mill recently releasing "DC4", here is footage of a young Meek Mill spitting a freestyle in Philadelphia from "Tru 2 Da Game" Volume 2.
Follow Us on Twitter/Instagram at:
@MeekMill
@HipHopSince1987
@RickDange