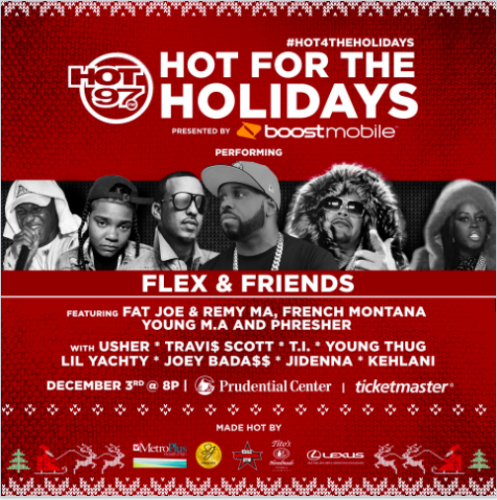 A couple nights ago, Funk Flex took to the airwaves and announced the line-up for his set at Hot 97's Hot for the Holidays concert this December. Joining Usher, T.I., Young Thug, Lil Yachty, Kehlani, Jidenna and more, will be Fat Joe, Remy Ma, French Montana, Young M.A and PHresher! Additionally, Flex will have his share of surprise guests hitting the stage as well!
"I'm ready! I'm touching the Hot for the Holidays stage and bringing the best acts in the game with me! Plus you know how it is; I still got some surprises up my sleeve. Make sure you there as we make history and celebrate what's cracking in the Tri-State!," proclaimed Funk Flex.
Purchase your Hot For The Holidays tickets on Ticket Master now!