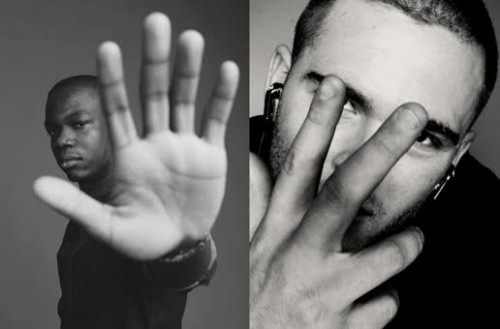 Two of New York's finest young talents, Jswiss and Jared Evan, connect on the soulful and meditative "Glass Case," which is the second leak taken from Leedz Edutainment's upcoming Eastern Standard compilation.
Where Philly native Mega Ran dropped his hard-nosed head-nodder, "The East Coast," as the project's inaugural single, JSWISS and Evan kick back and get introspective on "Glass Case." Despite being so different topically, there's a connection between the two cuts, which is the strong production of The Arcitype.
For this track, The Arcitype supplies his collaborators with a melodic Boom bap canvas, which they definitely use to their advantage. JSWISS' rhymes dive deep into the concept of being pigeonholed, both in art and in life, while Evan's vocals evoke some emotional and inner turmoil. It's a fresh turn for JSWISS especially, given that he just dropped a summer-ready new EP, No Music. Evan appears to be in the lab too, though, if his tweets are any indication. And if not, his fans have a lot to love on "Glass Case" (and here's hoping he and JSWISS work together again!).
"Glass Case" is now available for stream and download through all major digital retailers. Stay on the lookout for Eastern Standard, which is due out soon via Leedz Edutainment! Stay tuned to HHS1987 for all your new music. Follow @eldorado2452 on Twitter and Instagram for all your music and entertainment news.