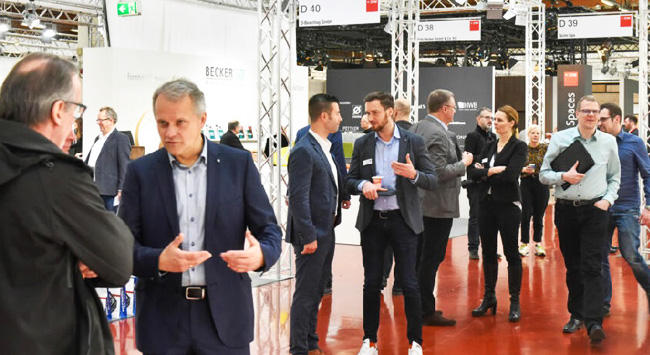 ZOW 2022 to reunite the Industry once again as the manufacturers and professionals look forward to meet face-to-face at the event and share innovations with the target clients. After almost two years of social distancing and overcoming challenges caused by the threats from virus the industry needs action.
ZOW, the supplier trade fair for the Furniture as well as the interior design industry, is scheduled from February 8 to 10, 2022 in Bad Salzuflen in East Westphalia-Lippe, will evolve as the perfect platform for meet and greet and connect passionately. In one of the strongest furniture regions in the world, suppliers network with the furniture and interior construction industry, allowing new ideas and paths to success to emerge. "ZOW will be the first major in-person event in two years for this sector in Germany, and it will have a European appeal. This is why I'm firmly convinced that the next ZOW will send a strong signal about the industry's immense capacity for innovation to the European market," says Maik Fischer, Director of ZOW.
The visitors will get an opportunity to re-explore the innovations and check out the latest designs. Face-to-face conversations will then lay the groundwork for their future innovations. After the virtual interzum 2021 ZOW 2022 will be the ideal platform to meet physically in early next year.
ZOW 2022 will therefore build exactly the bridges that suppliers need to all the furniture manufacturers and interior designers that want to showcase new lines and collections at imm cologne and LivingKitchen 2023 so that they are ready to serve the markets, which will have recovered by then.
The team led by Matthias Pollmann and Maik Fischer has used the last few months to further develop ZOW's concept. For the first time in the trade fair's history, there will be no restrictions on the custom design of stands in 2022.
"The new coronavirus regulations and hence the removal of the incidence rate as the sole yardstick, combined with the rising vaccination rates in Germany, Europe and the world, as well as sophisticated hygiene and safety concepts, give us reason to be hopeful, and we can sense people's strong desire for face-to-face meetings and conversations. However, despite all these positive indications, uncertainty is still widespread due to the pandemic, and this is making many market actors reluctant to travel long distances to foreign markets," says Maik Fischer.
With its combination of regional proximity and a state-of-the-art event hygiene and safety concept, ZOW is therefore set to assume a special role.
The post ZOW 2022 – the industry will be back in action appeared first on Wood & Panel Europe.