In the United States, we celebrate our declaration of independence from the British and the founding of our nation on July 4. But, did you know that just 10 days later the people of another cornerstone of democracy have their national holiday? Oui. July 14 (or 14 juillet) is la fête nationale in France, commonly known as Bastille Day in English-speaking countries.
The celebrations in France frankly aren't that different from our Fourth of July celebrations. There's a major military parade down the Champs-Elysées in Paris, relaxed days off work with major French feasts, and fireworks in the evening.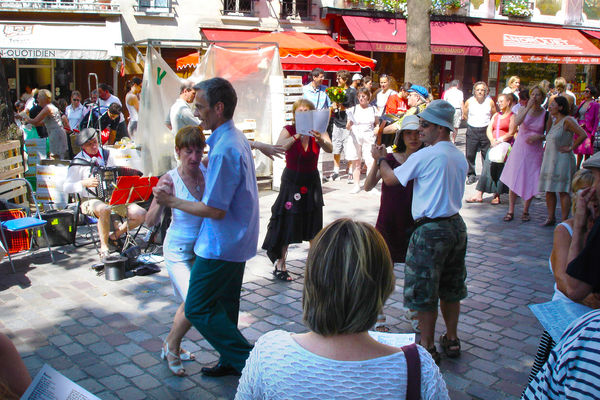 But, to celebrate la fête nationale in the U.S., either as an expat, a Francophile, or someone just looking for an excuse to throw a soirée in mid-July, you need to get a little more creative. And the theme is easy: It's French!
So really, all you need is French wine, French food, French décor, and French music. If that's not enough for you, deck your home in blue, white, and red and set off some fireworks.
July 14th is always a great excuse to serve up great food or to learn at least a few French travel phrases, sing a few verses of the French national anthem
La Marseillaise – or to break out the French champagne!
Since its falls at the height of the vacation season, be sure to send out invitations early. Purchase invitations or make your own using Bastille Day clipart and headlines such as " Come join the soirée on Bastille Day…." or "You're invited to a sparkling celebration!"
Also don't forget to include the date, time, RSVP details or any special instructions, like "Bring your favorite French wine!"
Decorate with red, white and blue streamers, or hang French travel posters on the walls. You can also center your decorations around a theme, such as a wine tasting party or a French movie night featuring films such as as "Amelie" or "An American in Paris".
When it comes to French party food, nothing is easier than crepes (see recipe, below), or go all out with classic French culinary creations such as Salad Nicoise, Quiche Lorraine, or homemade chocolate mousse. Easier still, arrange a platter of favorite French cheeses such as brie, roquefort, and camembert served with plenty of crusty baguettes.
Also remember to include a DVD or streaming playlist of popular French songs ("I Love Paris", "La Vie En Rose" "C'est Si Bon") playing quietly in the background as guests mingle.
When the party's over, send guests home happy with party favors or goodie bags stuffed with French macaroons, miniature champagne bottles, or plastic champagne flutes filled with Hershey kisses.
Amusez-vous bien! (Have a good time!)

DID YOU KNOW? Bastille Day fun facts

Milwaukee's own Eiffel Tower.
• In pre-revolutionary France, if you had something bad to say about the king you most likely saw the inside of The Bastille.
• During the storming of the Bastille, King Louis XVI and Marie Antoinette ("If they don't have bread, let them eat cake") fled 14 miles outside Paris to Versailles. It didn't save them.
• Today, Europe's oldest military parade is the Bastille Day parade in Paris starting at the Champs Elysées and ending at the Arc de Triomphe.
• In addition to New Orleans and New York, one of the largest Bastille Day celebrations in the USA is located in Milwaukee, Wisconsin. It lasts for four days and features a 43 foot tall replica of the Eiffel Tower.
• Like Americans who celebrate Independence Day as "The 4th of July" the French refer to Bastille Day as "Le Quatorze Juillet" (The 14th of July).
French crepes – an easy way to celebrate Bastille Day
For a quick and easy way to celebrate, start the day with your own homemade crepes (very thin pancakes) hot from the griddle or skillet. Kids love 'em, too.
Ingredients:
1 cup flour
1 tablespoon sugar
1/4 teaspoon salt
1 1/2 cups milk
4 large eggs
3 tablespoons butter, melted
Instructions:
1. In a large bowl, combine flour, sugar and salt. Make a well in the center and add the eggs, butter, and milk.
2. Use a whisk to completely blend all ingredients until smooth.
3. Heat a lightly oiled 12-inch skillet over medium heat.
4. Add a 1/3 cup batter to completely coat the bottom of the skillet. Cook for about 2 minutes or until the underside is lightly golden. Use a spatula to loosen the edges, and use your fingertips to flip the crepe over to the other side.
5. Cook for another minute and slide the crepe off the pan. Repeat until all ingredients are used up and re-oil pan as needed as you go. Makes about 10 crepes.
Serve with butter and syrup, or fresh fruit and cream.
The post Bastille Day Party appeared first on Etandoz.
This post first appeared on Easter 2020, please read the originial post: here