I have stumbled upon one of the best apps for cutting the cable cord I have ever seen. Most times I use streaming sites, that can be a bit "unstable" and filled with popup's, and unless you are using Google Chrome with popup blockers and ad filters, you are hard pressed to actually watch anything. But I still have my favorite streaming sites.
But Pluto TV is set up like a cable provider. If you have Directv or another service like that, then you'll find this set up familiar. I am really surprised with the amount of free channels. I just found that there several movie channels, and children programming, and more. There seems to be something for everyone on this.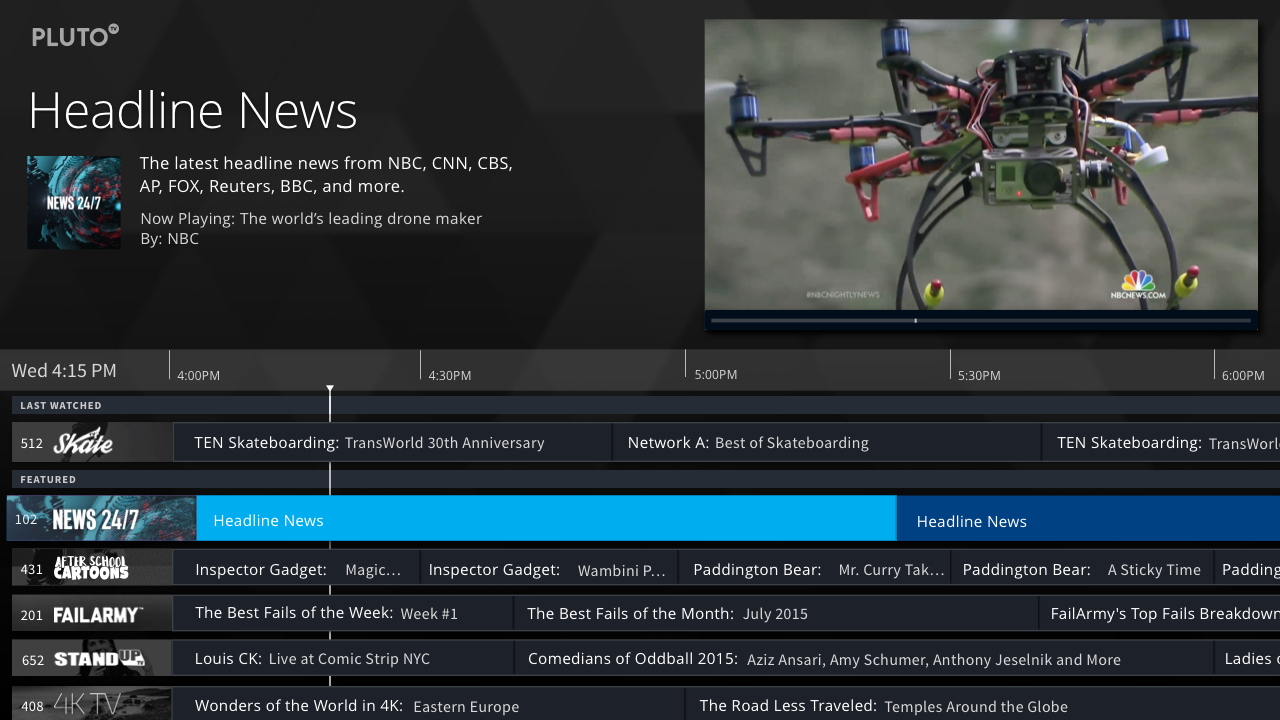 At the time of writing this article Im watching Stephen King's Thinner. The other thing that I am loving about this app is the fact that you have so many viewing options, from watching on your Smart Tv to your cell phone. After the recent changes with my cable service, I was looking for a way to still get programming without having to keep my cable bill, and just keep my internet service.
The one thing that I can see so far that I don't like about it, is that there are commercials, and they repeat the same ones sometimes 2 or 3 times during the break. But you know what I guess its a small price to "pay" lol. And that is just it, the app is free.
Start your journey to free programming