Purchasing Procedures provide vendor selection and purchasing controls that assist in managing expenses and provide quality inputs to the company. The following Purchasing Procedures should be utilized to account for and control all purchases and acquisitions of the company.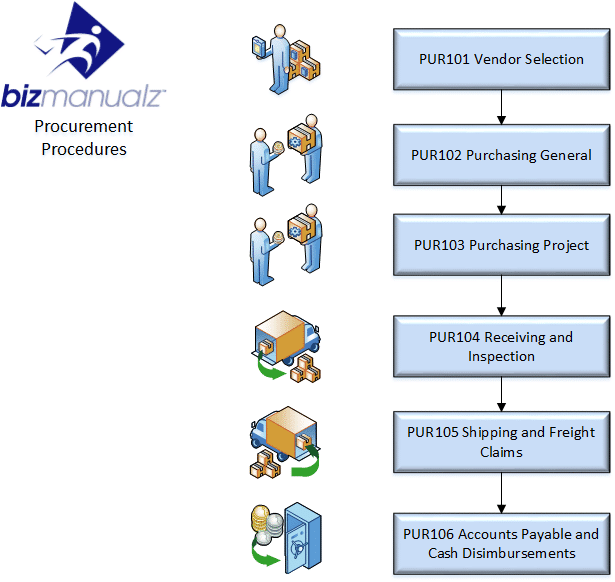 Purchasing Procedures:
PUR101 Vendor Selection
The company ensures purchased products and services conform to specified requirements. This starts with selection of appropriate suppliers that have the capability and systems to supply products, materials and services to the company's specified requirements.
The company should strive to validate the performance capabilities of all vendors and maintain the internal controls of the purchasing functions. Suppliers are controlled to the extent necessary based on the effect of the purchased items on the quality of the company's products and services.
The company should provide the vendor selection procedures for determining, documenting and, when applicable, inspecting vendors for compliance with company policies and contract purchasing requirements. This applies to all vendors of products, materials, and services that directly affect the quality of the company's products and services.
PUR102 General Purchasing Procedures
The investment in physical inventory, supplies and capital equipment will be facilitated through the Purchasing Department, maintained at the lowest effective level and supervised consistent with a common set of procedures and controls as required by all regulatory and customer contract requirements.
Purchasing procedures shall outline the actions to be taken for 1) the procurement of all inventory, supplies and capital equipment, 2) the continuous analysis of inventory usage and balances in order to minimize the investment level, 3) the completion of related documents. This applies to the purchase of all inventory items, supplies and capital equipment for all departments within the company.
Sale!

Quickview

' + '
' ); }
9-Manual CEO Company Policies Procedures Bundle | Save 45%
$

2,995.00
Sale!
Quickview
' + '
' ); }
5-Manual CFO Internal Control Procedures Bundle| Save 35%
$

1,995.00
Sale!
Quickview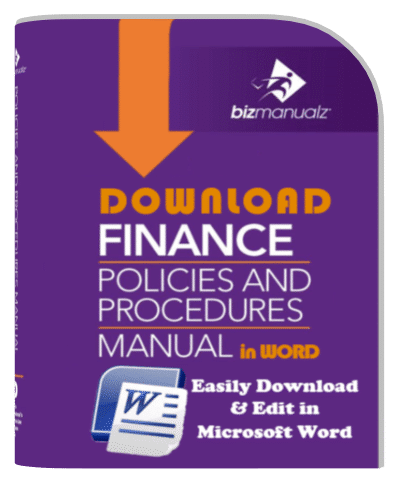 ' + '
' ); }
Finance Policies Procedures Manual | ABR42M
$

595.00
Quickview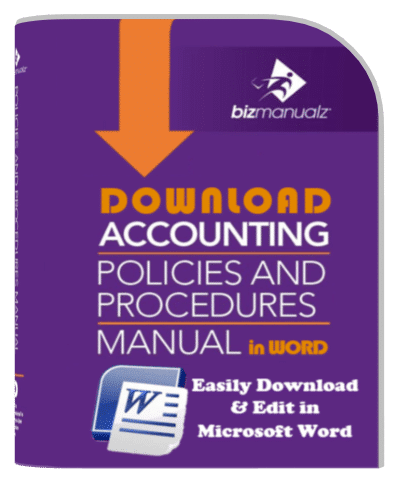 ' + '