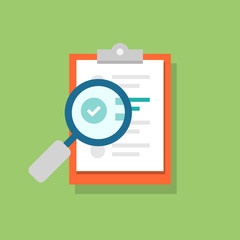 ... Because they Don't Have Business Acumen
As many Business professionals know, there are a number of different "personality styles" that show up in the approaches of managers in the workplace. Great tools such as DiSC identify behavioral patterns managers and employees exhibit in the workplace that include "dominating", "outgoing", "influencing", "steady", "skeptical", and "questioning". By definition, skeptical and questioning people like to have all the details and aren't comfortable until they have them.
Being skeptical, questioning, and detail Oriented can be critically important in business especially if you are a leader responsible for making business decisions that have a significant impact on the results of your business. This approach can be beneficial in many instances and there is certainly nothing wrong with conducting deep analysis, understanding how things work, and doing everything possible to limit or minimize mistakes. Unfortunately, sometimes being too detail oriented can frustrate other styles who like to move quickly and make decisions on instincts and smaller data sets. We hear terms like "agility" and "disruption" being thrown around by organizations who think too much detail and too much analysis gets in the way of being innovative and agile.