The world of matrimony is full of various words that describe the 'eternal bonding of two loving souls. While one may call it a marriage, the others call it wedlock. No matter which word we use to describe our 'big day', one thing is pretty obvious that we all want to have one of the most Romantic weddings. And, the most celebrated idea for this is planning destination weddings in Washington, USA. Why? Well, we will tell you the most romantic places of Washington that will inspire you to get hitched at this place.
1. Gorge Crest Vineyards, Underwood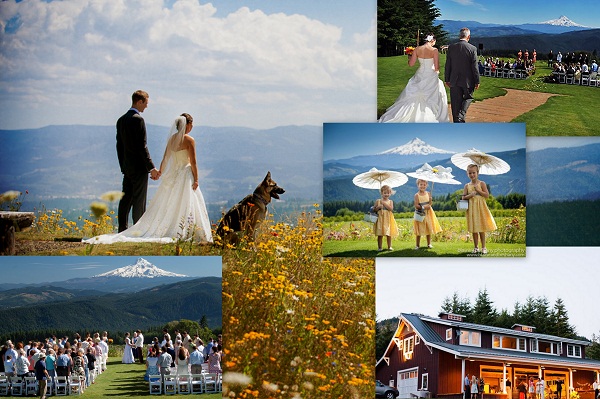 Due to the close proximity of the Hood River valley and Columbia River Gorge, the place has a beautiful backdrop offering one of the most breathtaking Romantic wedding locations. On the inside, the place is equipped with oak wine barrels and a stone fireplace for the loveliest indoor space for your wedding. Other than this, the location also has a hammock area, dedicated band locations, horseshoe pits to entertain your guests.
2. The Edgewater Hotel, Seattle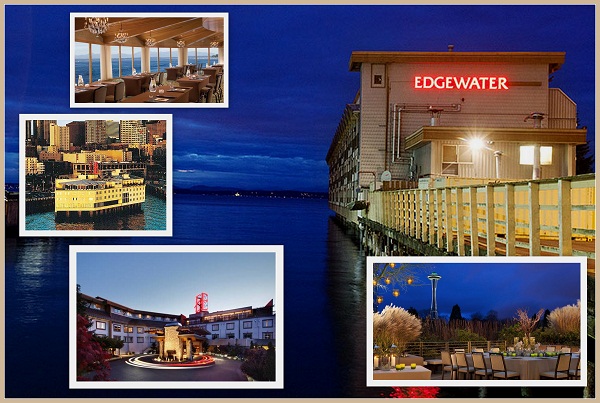 Seattle itself is the most famous location of Washington and this hotel in Seattle is a waterfront hotel, which gives an uninterrupted view of the islands of Puget Sound and Elliot Bay making it just perfect for the Romantic weddings. The hotel has luxurious and highly gorgeous rooms to accommodate your guests. Along with this, this hotel also has a choice of seven rooms to find the perfect place for your kind of wedding celebration.
3. Pal indaba Lavender farm, Friday Harbor, Washington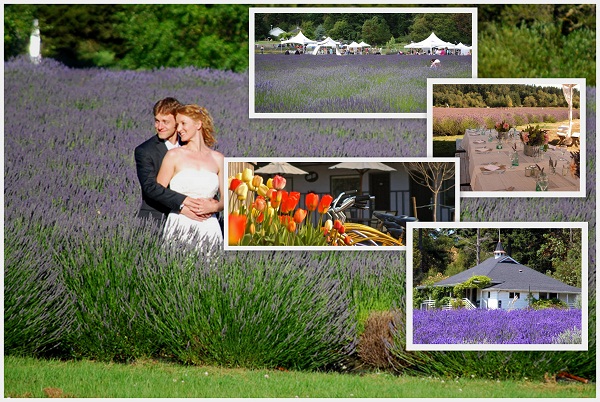 This beautiful place is located on San Juan Island and it offers the perfect location for a country-style wedding. Other than the rolling purple expanse of lavender, this place will offer you bright green lawn, mountains, beautiful trees and picture perfect white tents. Since this working farm has a lot of lavender, you seriously don't need to worry about your wedding decoration. These flowers could be utilized in a number of ways for your destination wedding.
4. Canterwood Gold and Country Club, Gig Harbor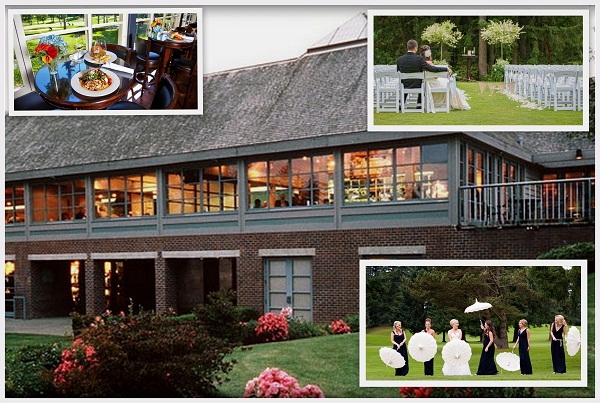 Gig Harbor is one of the most picturesque cities of Washington and this location is even more picturesque with the views of the bustling waterfront and the mountains. The caretakers of this place make no compromise with your selection of wedding style. You can choose from a cozy lounge to the formal ballroom, tent in the formal gardens and breezy patio for your wedding. And the best part is that a seasonal bridal open house is held here to offer you a one-stop solution for planning your wedding.
5. Argosy Cruises, Seattle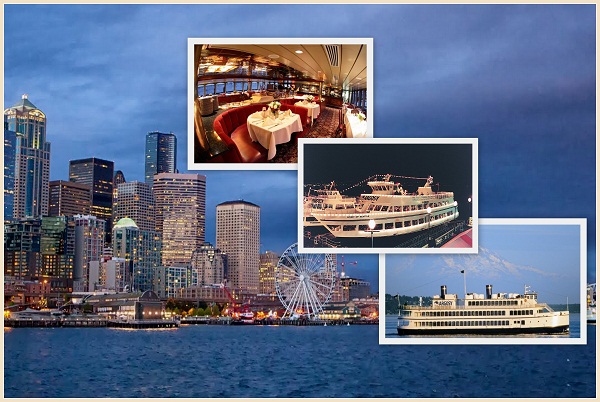 Most of the couple choose cruises after marriage for the honeymoon. But, how about planning a floating wedding? The Argosy Cruises offers you an unforgettable destination wedding as you can choose your own boat along with a personally selected full fleet. The scenery of your wedding will definitely be romantic and continuously variable. They have a wide range of food and wines to choose from for a luxurious spirit. But make sure that you complement this beautiful romantic wedding location with one of the most Romantic Wedding Invitations.
6. Storybook Farm, Redmond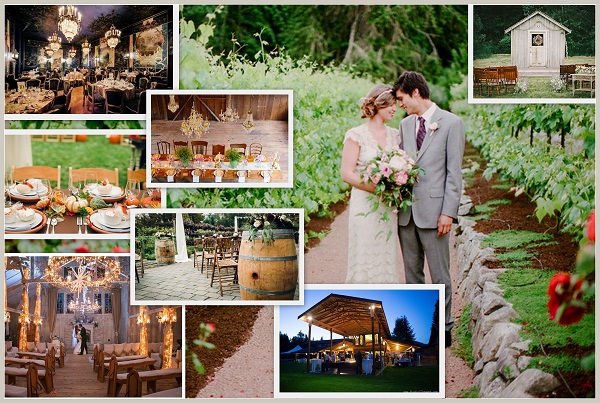 The name of this place itself sounds like a fairytale and it completely justifies its ambiance. The place has blooming kitchen gardens, orchards, waterfalls, ponds, gazebos, a farmhouse and barn to give it a picture perfect look. The place is perfect for both the indoor and outdoor wedding celebration. The working farm offers 4 suite bedrooms, a library, fireplace and a large gourmet kitchen. The scenic beauty of this place is so appealing that you might remain here for your honeymoon as well.
7. Salish Lodge and Spa, Snoqualmie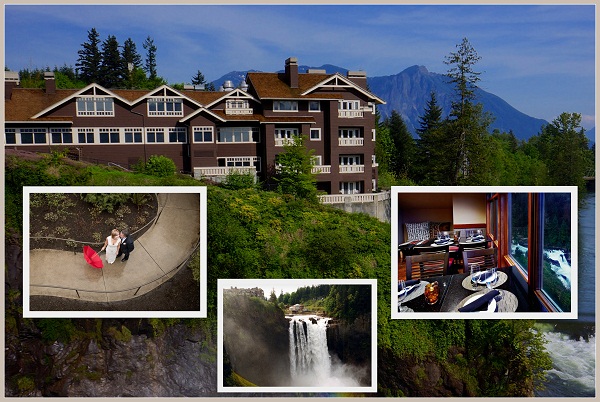 The view of Forest, Garden, landscaped ground and waterfall help it to qualify as one of the most Romantic Wedding Locations of the world. The place looks simply stunning due the surrounding natural beauty. There is a hidden terrace that lies at the crest of the falls, which can serve as the location for the most intimate waterside wedding ceremony. The Atrium of this place has a fireplace, handcrafted pendant chandelier, and nine-foot windows to make you fall for this place.
8. Thornewood castle, Tacoma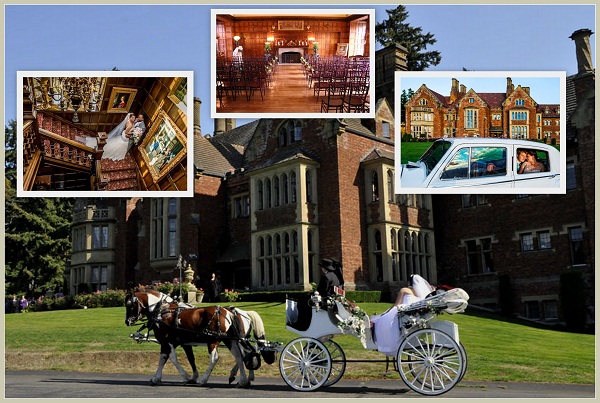 This fairy-tale castle was built long back as a gift for a beautiful bride from her groom. This fact only signifies that how romantic this place is. The place has a grand staircase, a large sandstone fireplace, high sculpted ceiling and Tudor windows. Other than this, the place has an elegant ballroom, sunken garden with a lot of sculptures and fountain. The garden has an abundance of flowers to make it simply breathtaking for your wedding vows.
The post Tie the Knot at these 8 Romantic Places of Washington appeared first on A2zWeddingCards Blog | Wedding Invitations | Indian Wedding Cards.