So you got tips from your favorite celebrities on how to celebrate Valentine day and you got a fair idea on some easy to go getaway for the weekend so the only thing that is left is how to make this day best for your girlfriend/boyfriend and easy on your pocket too! It is always easy to pull off great stuff with lots and lots of money, but when on a budget pulling off big is difficult.
Don't worry, team ShaadiMagic is here to make sure that you do it without any trouble and the day ends well!
Also Read: Valentines Gift for the Long Distance couple
Be Selective About The Gifts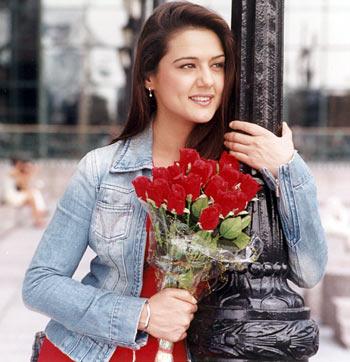 Make dure that whatever you gift to your partner is not just material and really does mean something to him/her. Photos and teddy bear are just a cliche now. Go for something that comes well in their use and simple does not sit on one corner of their house.
For girls you can go for cosmetic kits from good brands like Maybeline and for men personal grooming range from good brands are equally nice!
Do read about the Valentine day gift which are totally useless!
Spend Quality Time
Spending quality time with your partner is very important. There is no point of sending those gifts if you are not there with the person itself. We understand that you may run busy on a weekday, but it is not difficult to grab a nice coffee or maybe a romantic dinner and talk to each other, little flirting and those small little things that are important.
Recommended: Things couple should do on valentine's day
Light Hearted Activities
It is not always mandatory to do stuff over the top. You can spend time by doing small light Hearted Activities like pottery, painting, bowling, go-carting etc. Easy on pocket and definitely a smile bringer on your loved ones face!
Make It More Personalised
No gift is better than something self made or with a personal touch. It may look difficult but trust us, it is actually not. Go for some cards, or home made chocolates or cook a dinner together. This way you get to spend time with each other too.
Express Love
We know that setting a norm for just this day is wrong, but valentine day you can officially do all that is cheesy and let the person know how much you love them. Do it by some video clips, movies, picture slideshow or maybe a treasure hunt.
Aren't these ideas simple, easy and definitely pocket friendly? Do try them and let us know how your Valentine day sailed through!
Picture Courtesy: Google. ShaadiMagic holds no copyright.
Amazon.in
Indigo Creatives 24K Gold Rose 10 Inch With Gift Box - Best Gift For Loved...
Buy Now
Amazon.in
Lilone Valentine Special Gift Cute White Teddy and Red Gold Rose for Partner,...
Buy Now
Amazon.in
Unique Love Story 8 Postcards Set Perfect Valentine's Gift for Love
Buy Now
Last updated on February 9, 2018 7:54 am
The post Valentine Special- In-Budget Tips On Making Your Day Perfect appeared first on Shaadi Magic - Indian Wedding Planner.