When it comes to Wedding, everyone tries to follow all the traditions and cultures and there are various reasons for this. They are awesome and they set a perfect tempo for the wedding. But, are they rules that need to be followed for sure? Don't they create a monotonous aura for the wedding as everyone already knows what would follow next? Well, if you feel so and want to go out of the league and set new standards with unique wedding ceremony processions, here are some of the interesting ways of walking down the aisle.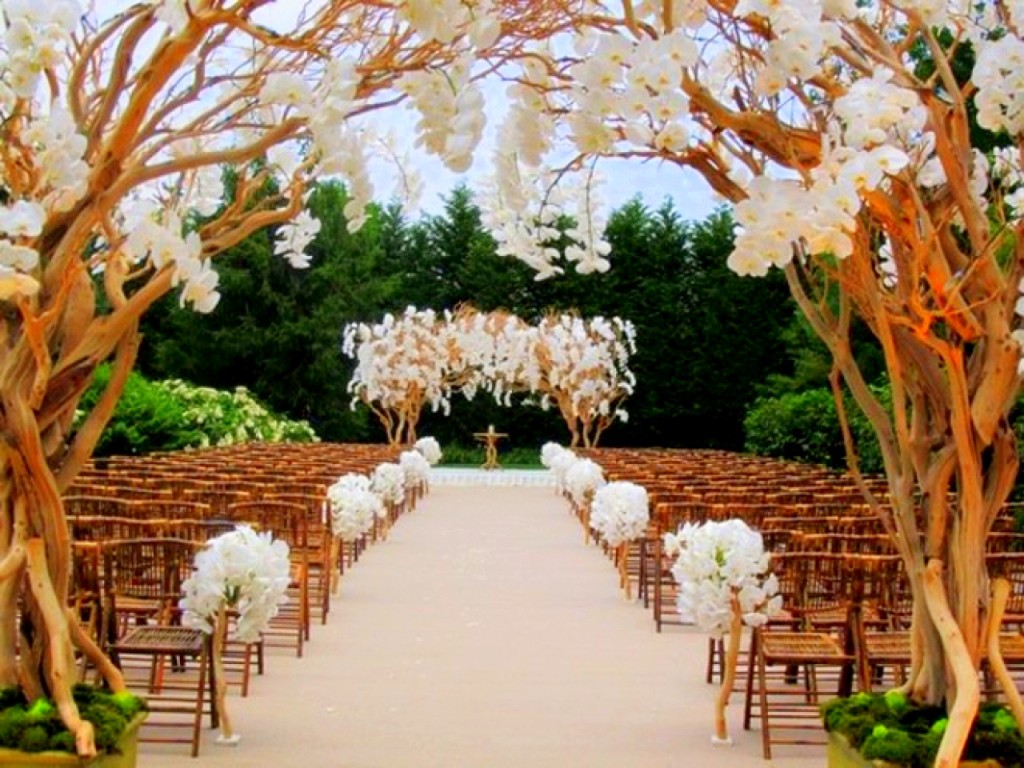 Why one couple!
Okay, this one is quite interesting. For this, you need to ask all your couple wedding guests to dress up in their own wedding outfits and walk down the aisle before you eventually arrive. Multiple couples together will set a romantic mood for everyone.
Casual walk!
As the wedding etiquette, walking down the aisle is quite a formal thing. You really have to blush and walk in a decent tone but, why? Give it a casual feel by walking with your friends and talking to them. Behave as you are too happy in place of being overly cautious.
Dance all the way!
Want to suffice unique wedding ideas in your wedding? This one is for you for sure. Why to walk down the aisle when you can really dance down the aisle. Find a perfect song and dance all the way down to aisle and trust us, everyone would really appreciate this one.
Hand in hand
Things really get outdated and similarly, traditions too. You can create one of the unique wedding ceremony processions by walking together with your partner. Generally, brides are escorted by her father but, you can change it and you guys can reach the altar together by holding each other's hand.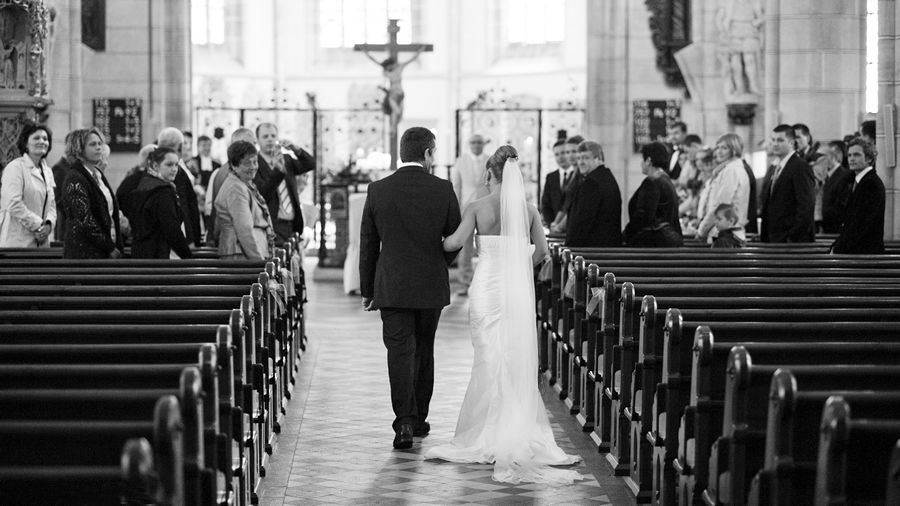 Lots of Drama
Have you ever seen any Bollywood movie where the man and the women run towards each other? If so, you can try this in your wedding for walking down the aisle. You both can arrive from two different directions and meet each other at the altar which would be the centre point.
Midway
Generally, brides are escorted by their fathers towards the altar and groom keeps waiting at the altar. This new wedding etiquette suggest that bride should walk the half the way with her father and then, the groom should come in the middle of it and hold her hand and then, they can walk together towards the altar.
Follow each other
Why only bride makes a dramatic entry by walking down the aisle? Grooms can also get the opportunity to make an awesome performance. Allow the groom to enter first in a stylish manner and the bride can follow him after few minutes.
These are our unique ideas for walking down the aisle but, no one can stop your imagination. You can think about something completely unique for yourself and let us know how you nailed it.
The post Get Ready To Walking Down The Aisle With These Creative Ideas appeared first on A2zWeddingCards Blog | Wedding Invitations | Indian Wedding Cards.