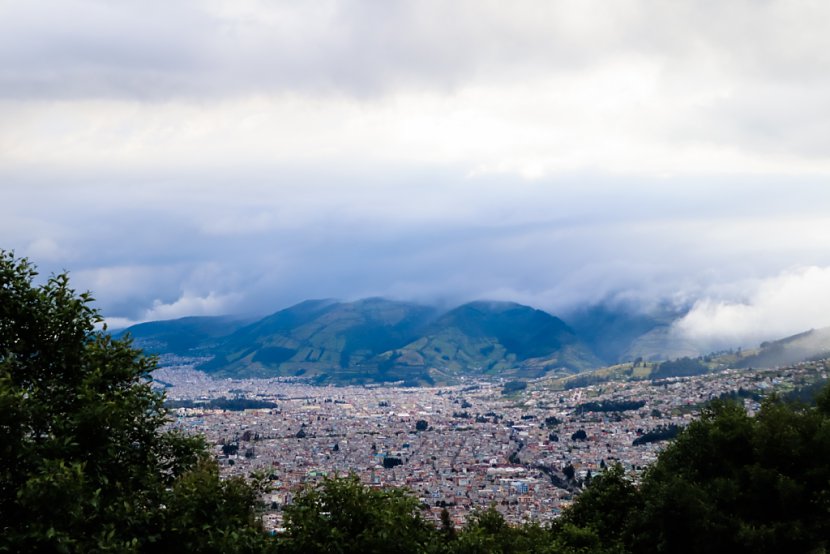 When people talk about Ecuador, the first thing they mention is often the Galapagos Islands. Located more than 600 miles off the coast of Ecuador, the Galapagos Islands are home to ecosystems and wildlife that you can't find anywhere else in the world. However, when I started researching the country of Ecuador, I realized that there is so much more to this little South American Country.
Although Ecuador makes up less than 2% of South America's land area, it is filled with diversity! It is the most biodiverse country in the world per square mile (Brazil is the most biodiverse overall). In addition to the Galapagos Islands, there are beaches, mountains, and dozens of volcanoes. And not too many countries can actually claim that they are at the center of the world. The equator runs right through Ecuador! It is also home to the world's 1st and 2nd UNESCO World Heritage sights. Ecuador has a rich history and culture, and has been named one of the best places in the world for expats to live. (An extra bonus is that Ecuador uses the US dollar as its currency. =) Needless to say, we were really excited to explore Ecuador!
Unfortunately, we only got to spend a day in Ecuador before deciding to cut our trip short and return back to the United States. We were informed that the day after we arrived, Ecuador was stopping incoming flights from entering due to the coronavirus. So, even though there were only 23 confirmed cases in the country at the time, we quickly switched our plans and booked a flight out the next day (we have been back in the USA and self quarantining for the past month). Looking back, we're glad we made this decision as we had no idea how quickly this virus would change the world.
So even though we were only able to explore the capital city of Quito for a day, I figured I could still share our research of what to see in this beautiful country.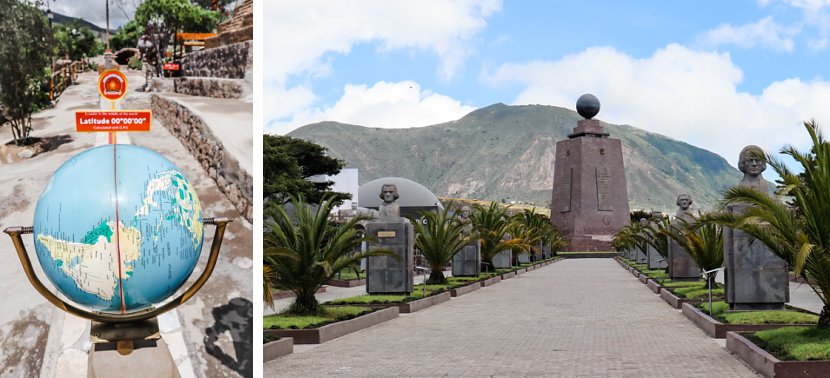 How to Visit the Equator Line in Ecuador
There aren't too many times that you get to say you visited the middle of the world! The easiest and most popular place in the world to see the equator is just outside of Quito, Ecuador. There is actually some controversy as to where the "real" equator is located. At the center of the equator stands Mitad del Mundo, a towering 30 meter tall statue to mark the center point (entrance fee $5). However, with the improvement of technology, they discovered that the official equator is actually about 2 minutes down the road.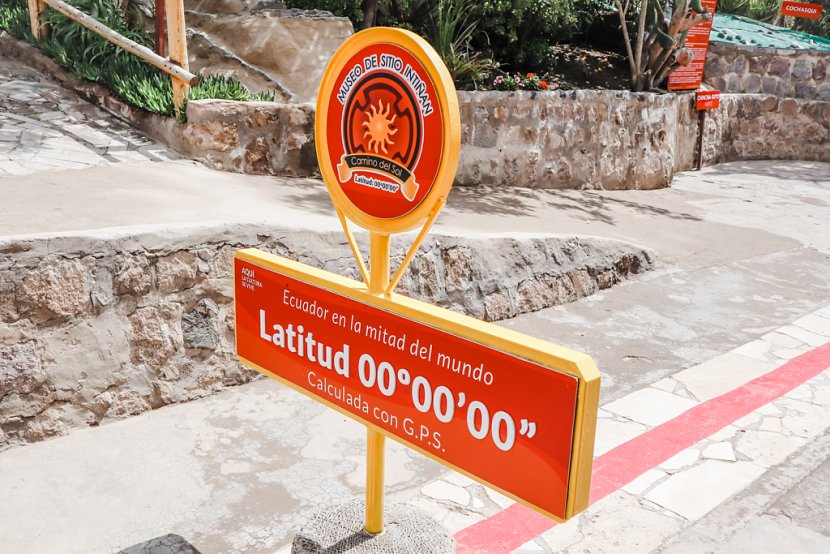 If you don't care about technicalities, the most popular and better looking place to visit is the giant statue. But, if you want to straddle the GPS official centerline of the world, you can visit a private museum called the Intiñan Solar Museum (entrance fee $4). The main monument was closed when we visited, so we went to the smaller location down the road.

It was really neat getting to learn more about the equator, but also about the country of Ecuador and its indigenous people! They have several tricks that can "only be performed at the equator." Although they may not hold up to the science, they were still a lot of fun to try!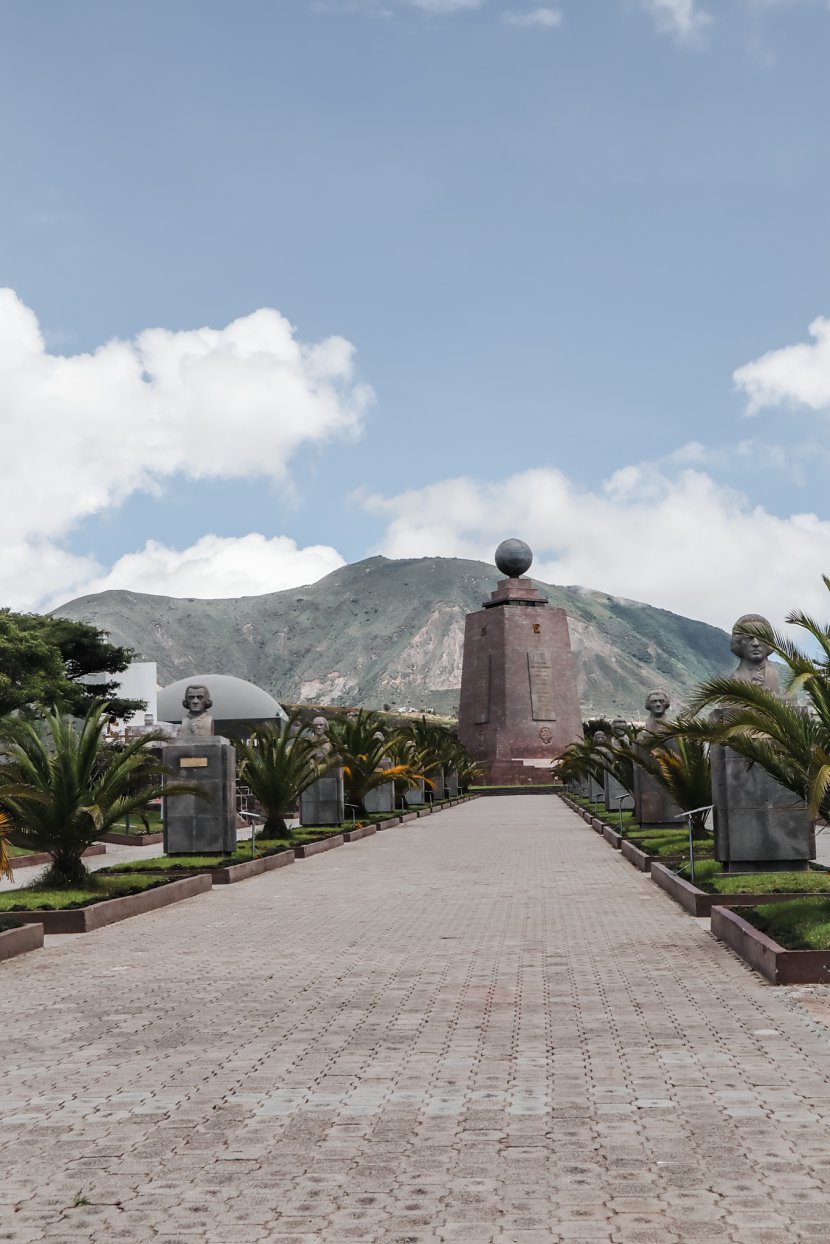 Both equator locations are extremely close to each other, so it's easy to visit both at the same time. However, if you could only pick one location to visit, I would probably recommend the larger, more popular monument. But, if you want to be precise and have the bragging rights of straddling the exact centerline ,then definitely check out the Intiñan Solar Museum too!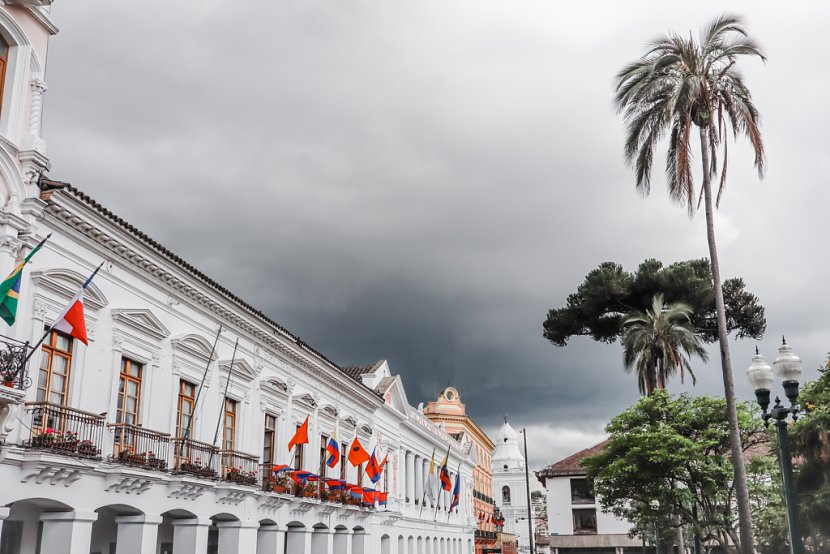 Best Places to Visit in Downtown Quito
The capital city of Ecuador is beautiful and filled with history. It was actually the 2nd of 878 UNESCO World Heritage sites to be named (and 2nd only to the Galapagos Islands)! At 9,350 feet elevation, Quito is the highest capital city in the world (well there is a dispute with Bolivia =). With so many incredible day trips around Quito, be sure not to skip out on the downtown itself. It was actually one of my favorite cities that we visited in South America. The "Old Town" is packed with beautiful churches, historic buildings, and bustling markets.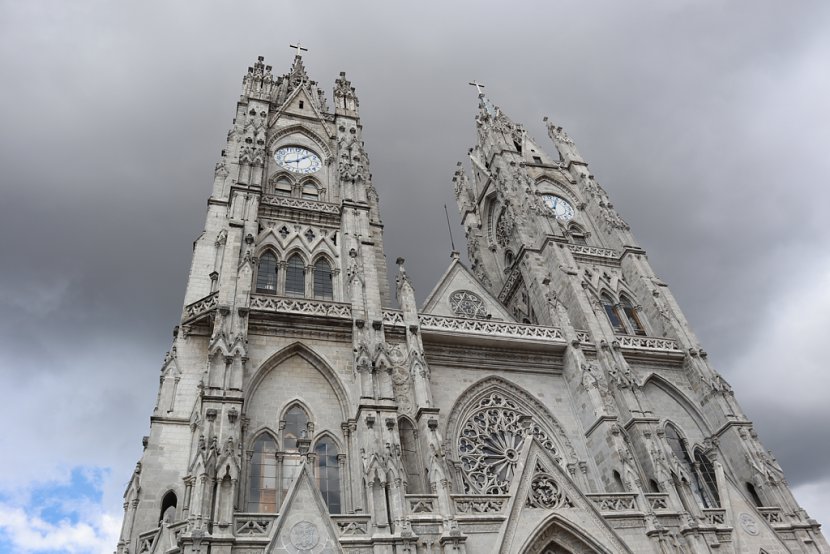 One of my favorite highlights was Basílica del Voto Nacional! This impressive catholic church is the largest neo-Gothic basilica in the Americas. There are also a ton of options to get a great view of the downtown. One of the most popular is to take a ride up the Teleférico cable cars.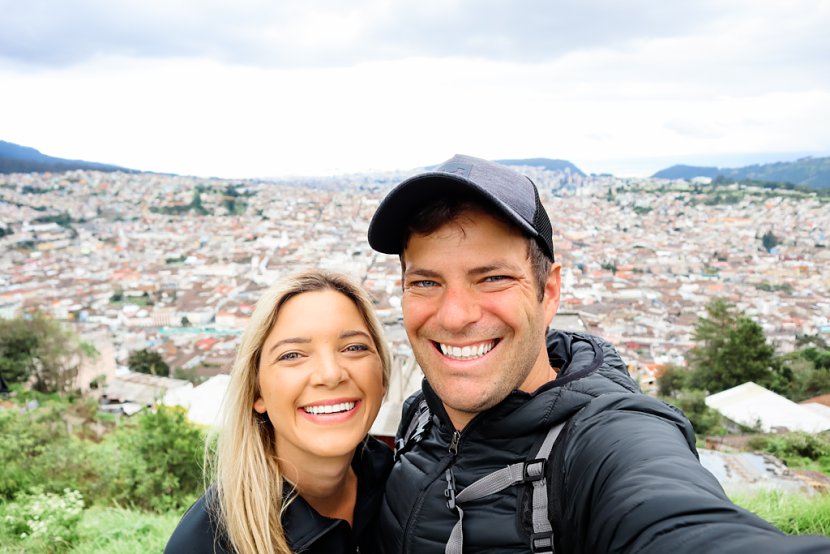 We also drove up to the base of El Panecillo, a giant sculpture that overlooks the city. The views were spectacular. Pretty much any street in Old Town is filled with history and charm and is worth a visit.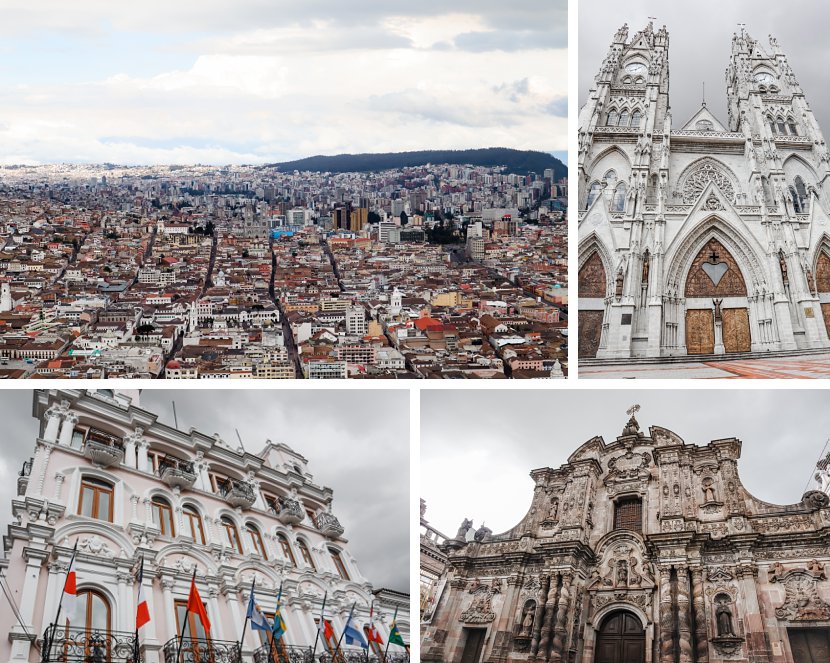 Unfortunately, we didn't have enough time to shop at Mercado Artesanal La Mariscal (the downtown market), but we heard this is a fun place to visit as well and hopefully we will be able to see it on our next visit!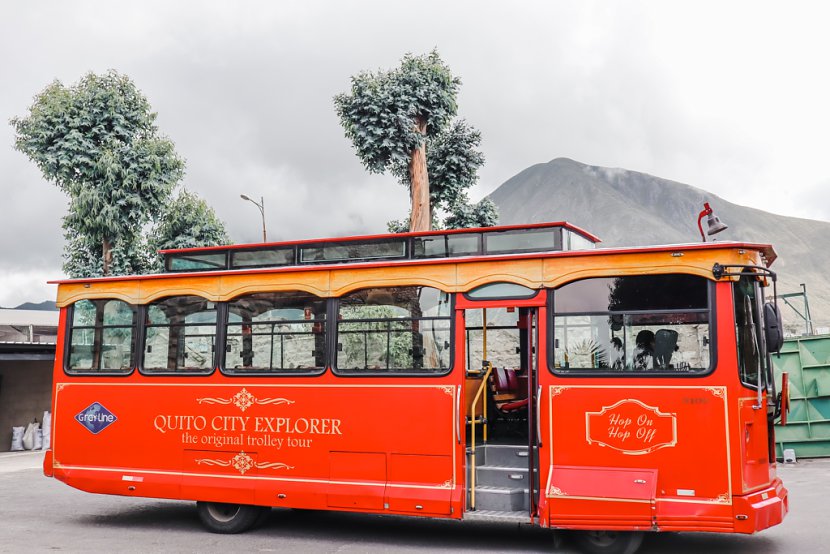 To maximize our time in Ecuador, we decided to partner with Gray Line Ecuador. They offer many incredible tours across the country of Ecuador! We took their Full Day Quito City & Equator Tour and loved it. Our tour guide was extremely knowledgeable and friendly. And Gray Line made it really convenient by picking us up and dropping us off at our hotel!
Gray Line Ecuador provides transportation to all of the top day trips around Quito, which makes it really convenient to not have to rent a car. We'd also planned to do their Cotopaxi & Quilotoa Volcanoes Tour but unfortunately, because of the circumstances changing our plans, we missed out on this tour. From the pictures we've seen and the things we've read, these are definitely must dos in Quito!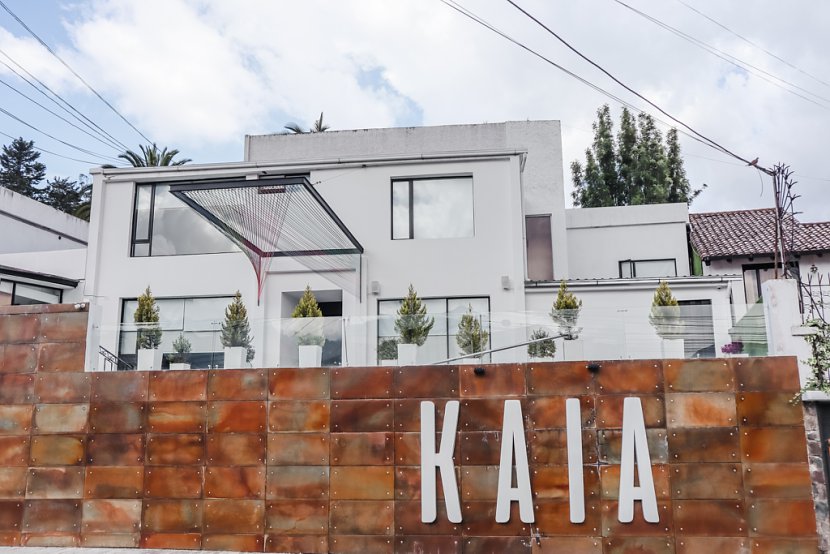 Best Boutique Hotel in Quito
Another big disappointment about not being able to stay in Quito longer is that we weren't able to stay more nights in our hotel. KAIA Hotel is a brand new, modern boutique hotel located in downtown Quito.

It was one of the newest and cleanest hotels that we stayed at on our trip! We really enjoyed the friendly, personable staff and amazing breakfast. From the modernly designed lobby to the handmade artisan decorations, it was easy to see that the hotel thought of every element.

KAIA Hotel focused on each detail, from the greeting at our check in, candies in our room, and accommodating our early breakfast time, all to ensure we had a great stay! We may have only had one day in Ecuador, but we were very thankful that it was spent at KAIA Hotel.
Other Best Things to Do in Ecuador
Unfortunately, we weren't able to even scratch the surface of all that this incredible country has to offer with the one day we had to visit. But we know that someday we will be back! Some of the places that are at the top of our list for our return trip are Cotopaxi Volcano, Quilotoa Lake, and the Church of la Compañía de Jesús. All of these are just a short day trip from downtown Quito. We would also love to visit the country's largest city Guayaquil, explore the Andes mountains aboard the Devil's Nose Train, and brave the extreme sports in the town of Baños. And of course at the top of our list are the famous Galapagos Islands. We will be back to Ecuador!!
The post Best Things to Do in Ecuador appeared first on Hudson and Emily.