After learning more about Uruguay, we were really intrigued and knew we had to go and visit this beautiful coastal country for ourselves!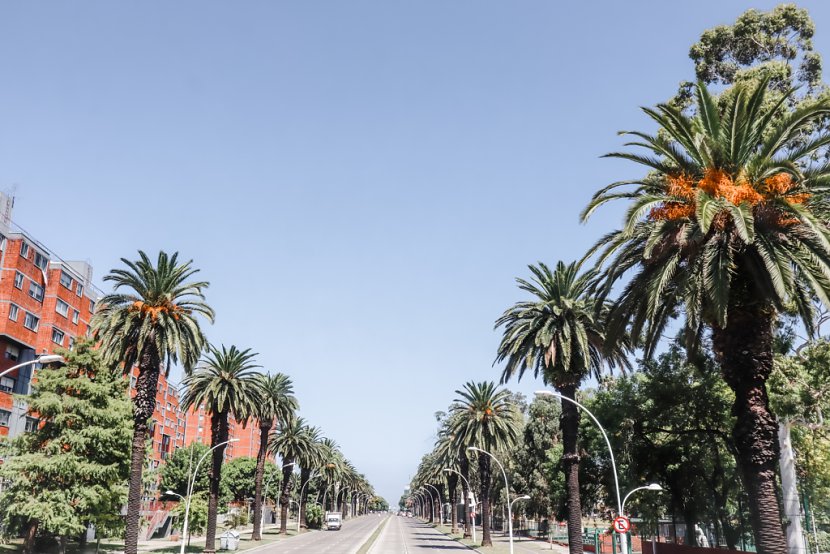 The Best Things to Do in Uruguay
Compared to the United State, Uruguay is similar to the size of Pennsylvania to Virginia. Here are some of the places typically recommended as the best things to do in Uruguay:
Montevideo: the nation's capital
Punta del Este: a beach resort town on the Atlantic coast
Colonia del Sacramento: near Buenos Aires, has an Unesco-protected historic quarter
Salto: Uruguay's second largest city
Carmelo: a charming town in the southwest corner
The Rocha Coast: living up to the national slogan "Uruguay National," a less developed coastal area with wild sand dunes
Since we only had a few days in Uruguay, we decided to visit the nation's capital – Montevideo. We know we only scratched the surface of all the amazing things there are to do in Uruguay but — since Montevideo is home to nearly half of Uruguay's population — we figured this would be the best way to get a taste of what Uruguay has to offer.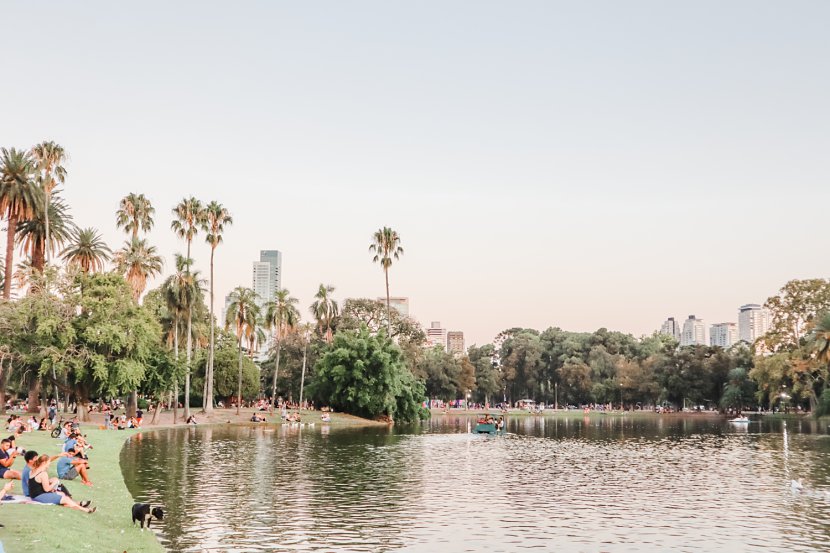 Montevideo is only a few hours from Buenos Aires (pictured here)
How to Get to Montevideo from Buenos Aires
Most tourists choose to visit Montevideo because of its proximity to Buenos Aires. Distance-wise if you could go directly from one city to another, it's only 126 miles. But the Río de la Plata, an inlet of the Atlantic Ocean, kind of gets in the way…so even if you're a reallyyyyy good swimmer, you might want to find a different way of how to visit Montevideo from Buenos Aires :)
So what is the best way to get to Montevideo from Buenos Aires? Well, depending on your preferred way of travel, there are a few options. We'll list them from least to most expensive.
Bus from Buenos Aires to Montevideo

Cheapest option
Takes 8 hours each way
You can take an overnight bus to save on housing (have to wake up for imigration :)
Ferry from Buenos Aires to Colonia, then Bus from Colonia to Montevideo

Cheaper than direct ferry
Can plan to see Colonia in addition to Montevideo
Takes 4-5 hours each way
Direct Ferry from Buenos Aires to Montevideo – 2 hours & 15 minutes.

More expensive than ferry and bus combo option but much faster
Less expensive than flying
Takes about 2.5 hours, not much longer than flying when you account for wait time
Lets you out right in downtown Montevideo
Fly from Buenos Aires to Montevideo

Most expensive option
Fastest option, but not too much faster than the ferry when you account for wait time
50 minute flight time
Cruise from Buenos Aires to Montevideo

There are many cruises that have Montevideo as one of their ports!
But this is definitely the most expensive option and not recommended unless it's a cruise with other stops you want to visit, because the ferry from Buenos Aires to Montevideo is very easy and much less expensive.
After reading about each of these options for getting to Montevideo from Buenos Aires, we decided to take the direct ferry from Buenos Aires, and we were really happy we did.
The boarding process was very easy and laid back…you still have to go through security and immigration, but you actually do immigration before you board so that when you arrive you can just get off the ferry and go. And the ferry was actually really fancy; it was all indoor with nice carpeted floors and leather-like seats, much different than the outdoor, plastic-seat ferries Em and I are used to in the Yucatan Peninsula of Mexico! We ended up getting tickets on the Buquebus ferry, but we've heard that Seacat is very similar and leaves from the same port. Colonia Express is another ferry company but leaves south of the port, about a 45 minute walk away.
Best Things to Do in Montevideo Uruguay
Drink Mate
While in Argentina and Uruguay, we saw a lot of people using a metal straw to drink out of these gourd-like cups, as well as carrying a thermos of hot water. People were drinking it everywhere – while relaxing at parks, visiting tourist attractions, and even checking into hotels.
After asking around, we found out it's called mate. It originated in Argentina but is also very popular in Uruguay. It's a herbal drink, similar to tea, that is often shared with friends and is very much part of the social culture of Montevideo.
We unfortunately didn't get the chance to try it, but we've heard it can be an acquired taste similar to coffee – and for people who already know what mate is, this explanation was probably funny as if someone was trying to explain what coffee is! We don't know much about mate, except for that – as one website says – any time is mate time in Uruguay. :)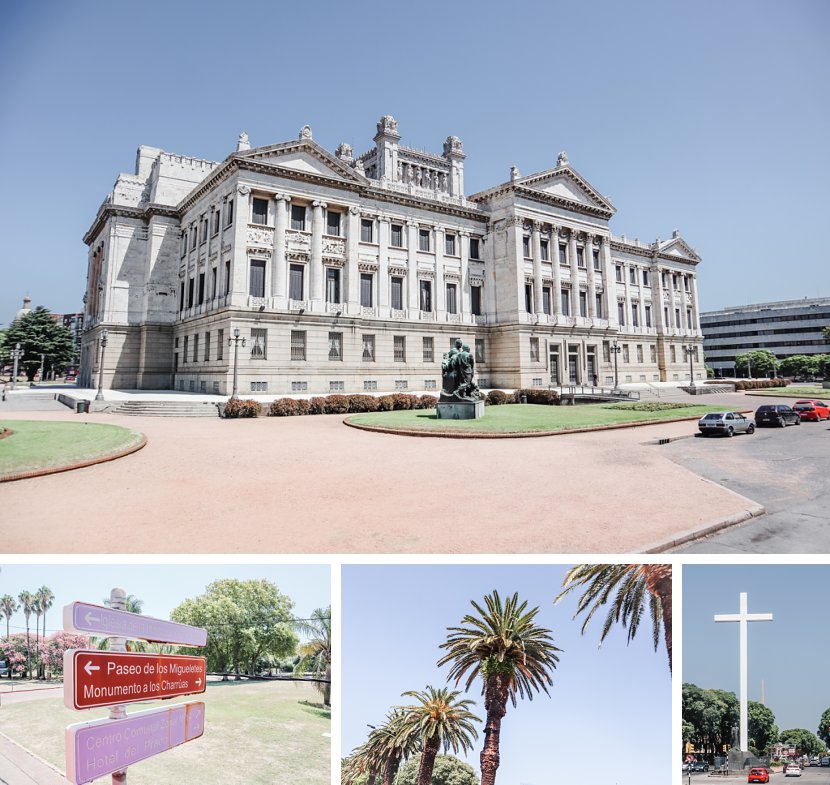 Do a Montevideo City Tour
If you have limited time in Montevideo like us, a city tour is a good way to learn about the history, important places, and current culture of the city. Or, if you want to plan a DIY city tour of your own, you could walk around some areas and take a taxi/rideshare (yes, Uber is in Montevideo) to the next destination.
Here are some of the top things to see in Montevideo:
Rambla of Montevideo: a 14-mile waterfront walkway
Ciudad Vieja: the historic downtown area with a pedestrian-only street (Em and I love cities that have these!)
Teatro Solis: the most important theater in Uruguay, and the 2nd biggest in South America
Mercado del Puerto: an old market filled with restaurants
Plaza Independencia: Montevideo's main park / plaza
Palacio Legislativo: a beautiful capitol building where the Uruguayan parliament meets
Carrasco or Pocitos Beach: two of the best beaches in the city
When researching the best things to do in Montevideo, I was wondering is it possible to do a day trip from Buenos Aires to Montevideo. I do think it would be possible if you are just wanting to do a downtown Montevideo tour, but you would have a veryyy limited time in Montevideo and in our opinion the best part of the city is that there is so much beauty in the surrounding area as well.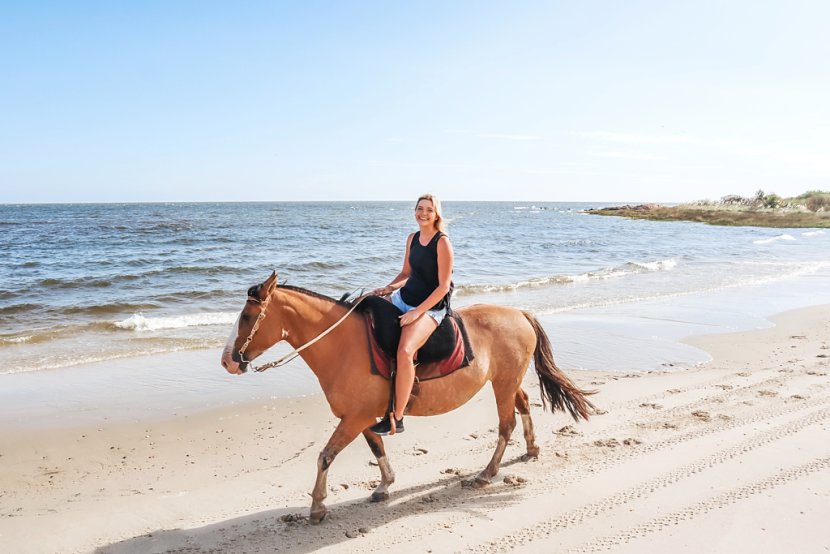 Go Horseback Riding on the Beach
Em loves to go horseback riding, so when we heard about the opportunity to ride horses on the beach in Montevideo we knew we had to do it! This was included as part of our stay at La Baguala, which I'll write more about below. We had so much fun riding the horses and the coolest part of it was knowing that we were only a 30 minute drive from downtown Montevideo!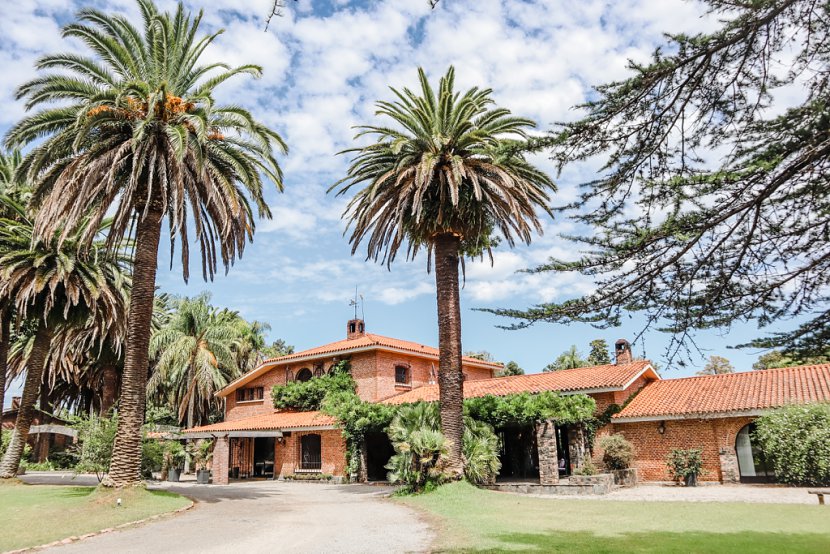 Stay Overnight in a Classic Hacienda
Located in the tranquil, coastal area of Uruguay less than a half hour away from downtown Montevideo rests La Baguala. La Baguala is a beautiful hotel, restaurant, and spa based in a classic hacienda.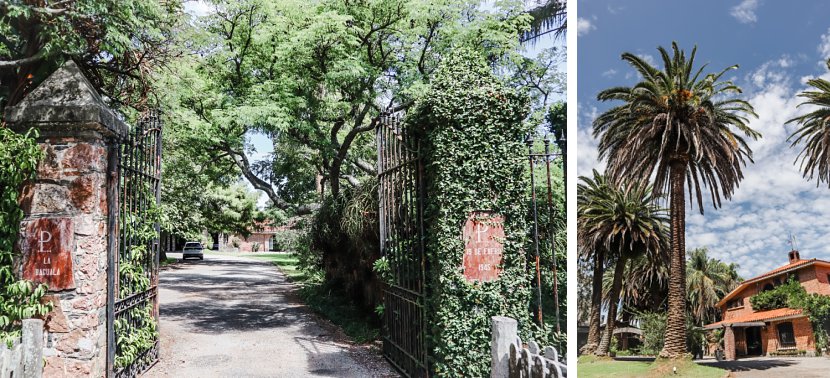 La Baguala was so kind to host us for two nights and we are convinced they are Montevideo's best kept secret! I would have never guessed that such a beautiful property would be so close to Uruguay's biggest city.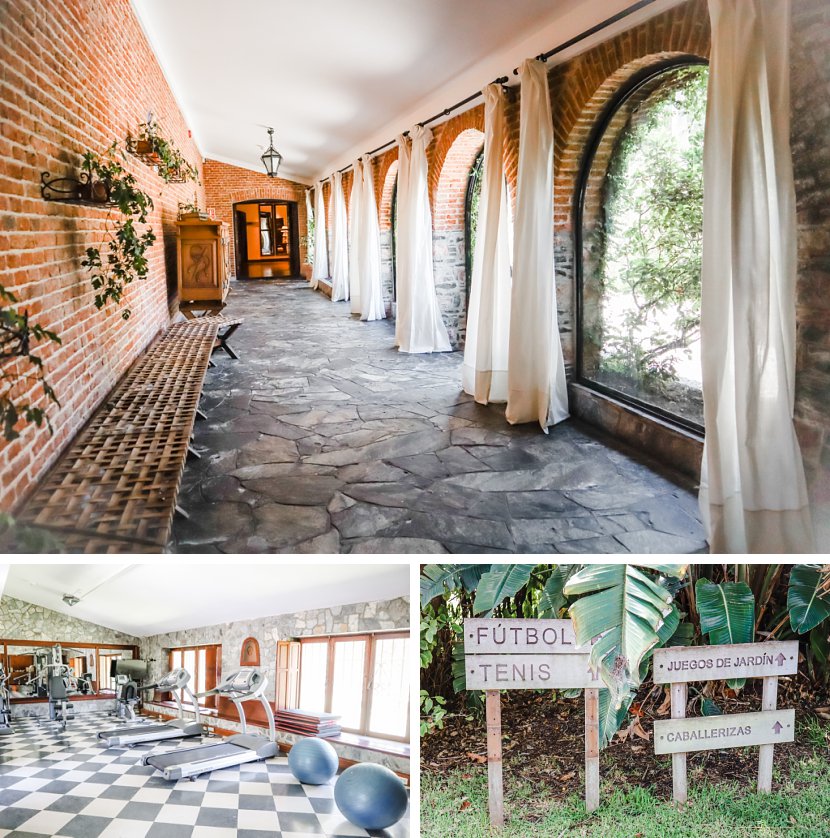 One of the best things about La Baguala is that everything you need for a relaxing OR adventurous vacation is on the property. There's an amazing restaurant, spa, and pool and there is also a tennis court, gym, and plenty of land to go horseback riding on. So depending on what you're in the mood for, you won't run out of things to do.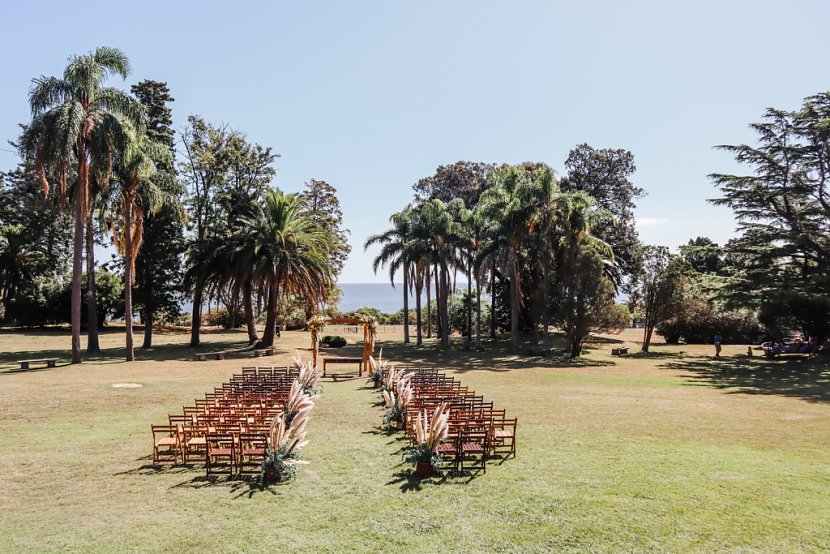 In addition to taking in La Baguala's beautiful coastal views, we spent the day horseback riding, pool lounging, and relaxing at the spa. We sat on the property's back porch (overlooking this beautiful wedding ceremony site – and they have an indoor reception facility as well), feeling the ocean breeze and watching the bright-green parakeets swooping through the trees. It seems like we were transported to a distant rural get-away along the coast, but in reality we were less than a half hour away from Montevideo.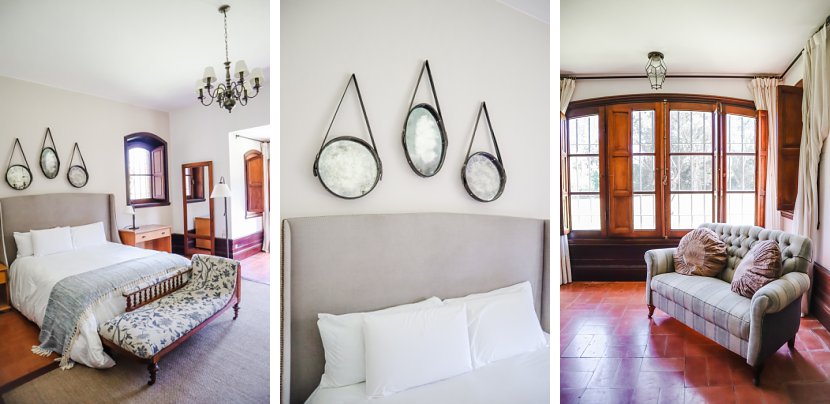 The only problem with visiting La Baguala is that once you stay there, you probably won't want to leave. But the good thing is that you don't have to, because they're actually selling plots of land (around 7 acres for each plot) so that you build your own ranch!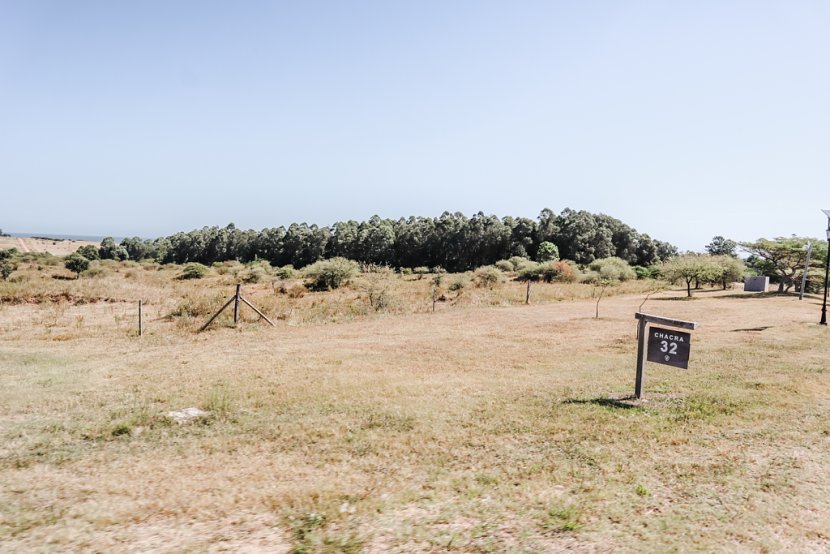 They've set up their real estate project to be like a neighborhood with the hotel, restaurant, tennis court, swimming pool, and gym being the clubhouse — but instead of a typical suburb, you're in a beautiful ranch in the middle of the countryside and the beach, only 30 minutes from downtown Montevideo. To learn more about the hotel or real estate project, you can email La Baguala — and if anyone wants to buy us some land let us know!! ;)
I hope someday we will be able to go back and explore even more of Uruguay, but Montevideo is an incredible place and we're so glad we had the opportunity to visit!
The post Our Favorite Things to Do in Uruguay appeared first on Hudson and Emily.