One of the easiest and best places to access the world's largest rainforest is in Iquitos, Peru. When I first think about the Amazon Rainforest, I think of Brazil. But the Amazon is so large that it actually spans over 9 different countries across South America…and more than 60% of Peru is covered by the Amazon!
Fun fact – Iquitos is the world's biggest city that you can't drive to! Since it's in the Amazon, there are no roads that connect to it. Even though we only had time for a day trip from Lima (you can read more about what we think are the best things to do in Peru in our Peru travel guide), we heard so many amazing things about Iquitos that we knew we had to experience it.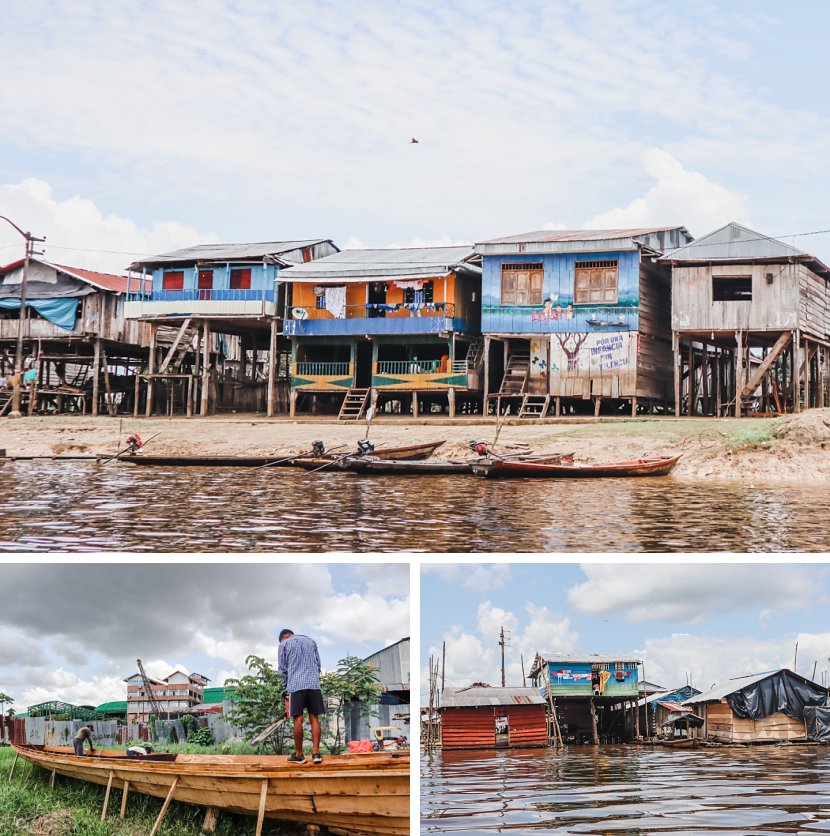 Although one of the best places to visit the Amazon is Iquitos, I wouldn't really call it a tourist town. I would highly recommend pre-booking a guide and housing before you show up. (It's not exactly an Uber and AirBnB type town!) We booked our Iquitos Peru day trip with Yakumama Amazon Tours.

Transportation in Iquitos is an experience on its own! We got picked up at the airport by a motorcycle taxi with a bench welded to the back. Our guide Pablo then took us by boat to his family's home and shared their camu camu juice with us (camu camu is an antioxidant rich fruit native to the Amazon rainforest). Their house is located in Belen, a floating village, so the only way to access it is by boat. His family was so kind and welcoming to us (even though our Spanish is terrible)!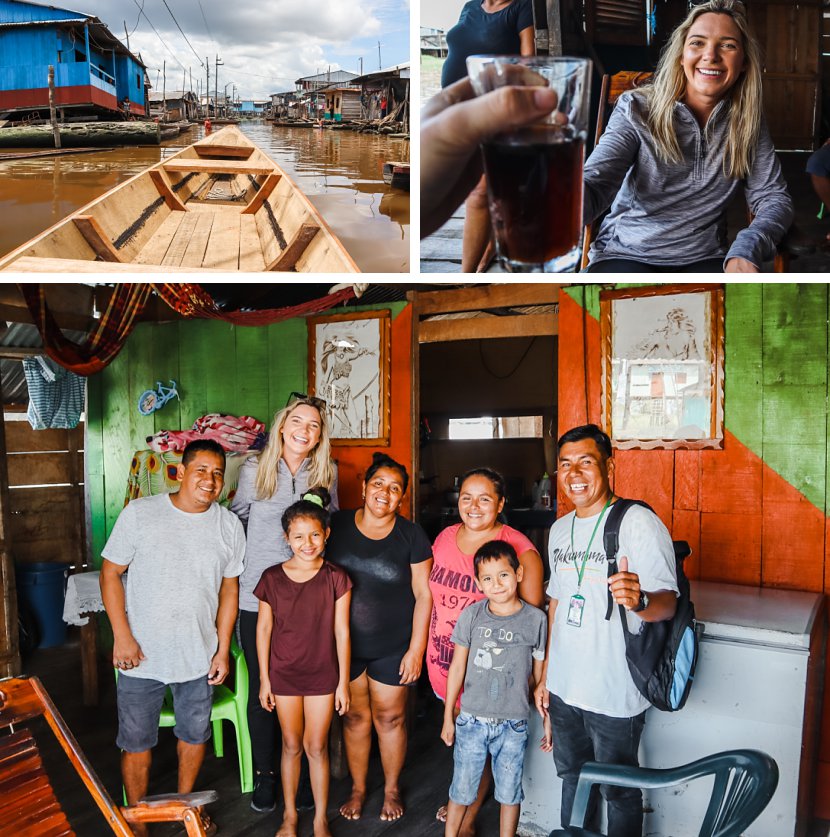 Next we hopped in another boat and went fishing for red-bellied piranhas. That's right, the flesh eating type! :) I was able to catch one, but Pablo was the one who took it off the hook.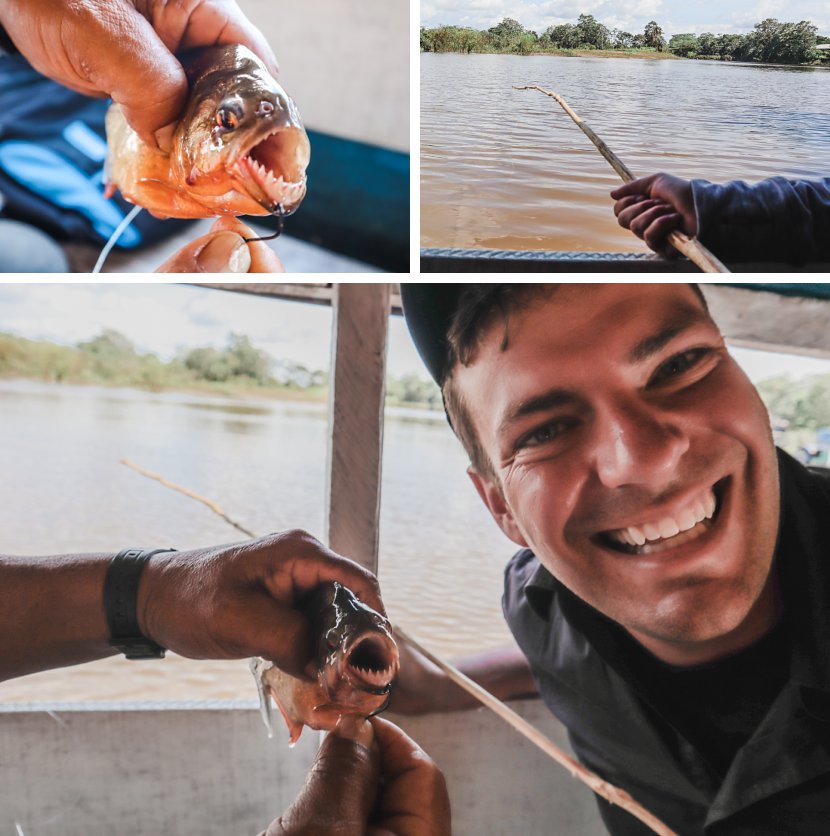 We continued on the water to the actual Amazon River and it is huge! Some places it can be as wide as 37 miles in the rainy season. I spotted a river dolphin and Pablo pointed out to us a floating house raft. The indigenous people float on the raft for 2-3 months from deep within the rainforest to Iquitos to sell bananas and other fruits.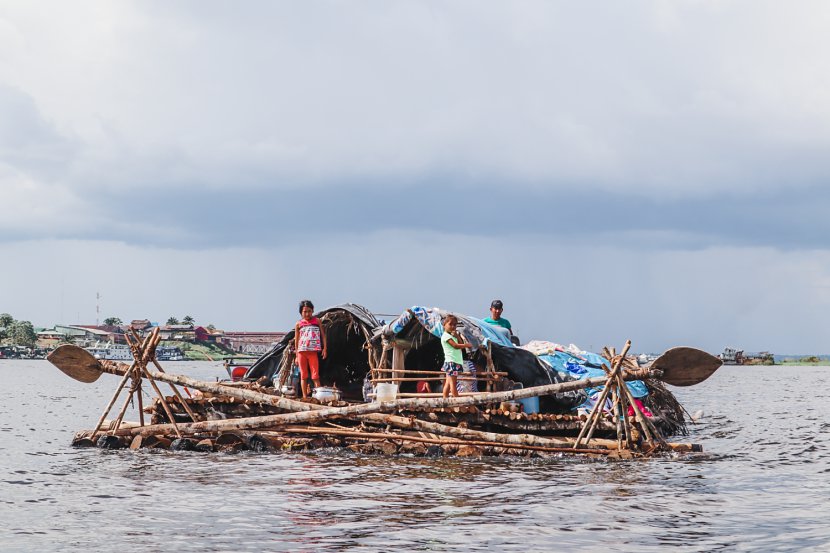 We ended our day in Iquitos by visiting the Iquitos market. They have every type of fruit, root, fish, and almost anything else you can imagine. We saw alligator heads and locals handmaking natural medicines. We read online to be cautious about what you buy in the market. Em grew up selling fruit at local markets, but this was unlike anything we have ever seen.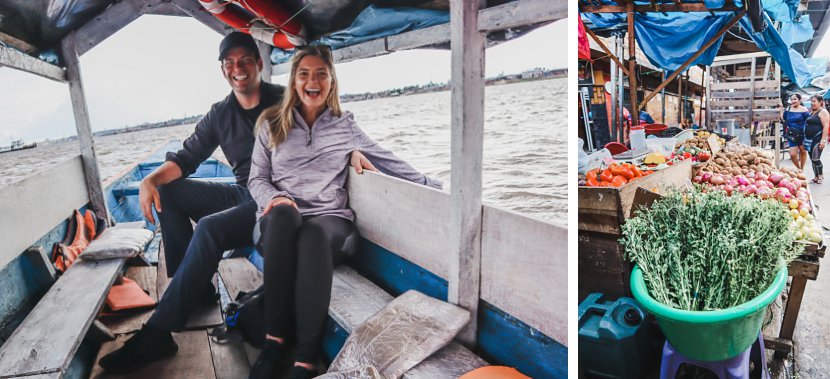 We're really glad we visited Iquitos, and even though an Iquitos Peru day trip is doable I wish we had more time to explore the world's largest rainforest. It was unlike any other experience on our Latin America trip. Hopefully someday we'll be back!
For more of our Peru recommendations, you can read our travel guide on the best things to do in Peru.
The post How to Visit the Amazon Rainforest in Iquitos, Peru appeared first on Hudson and Emily.