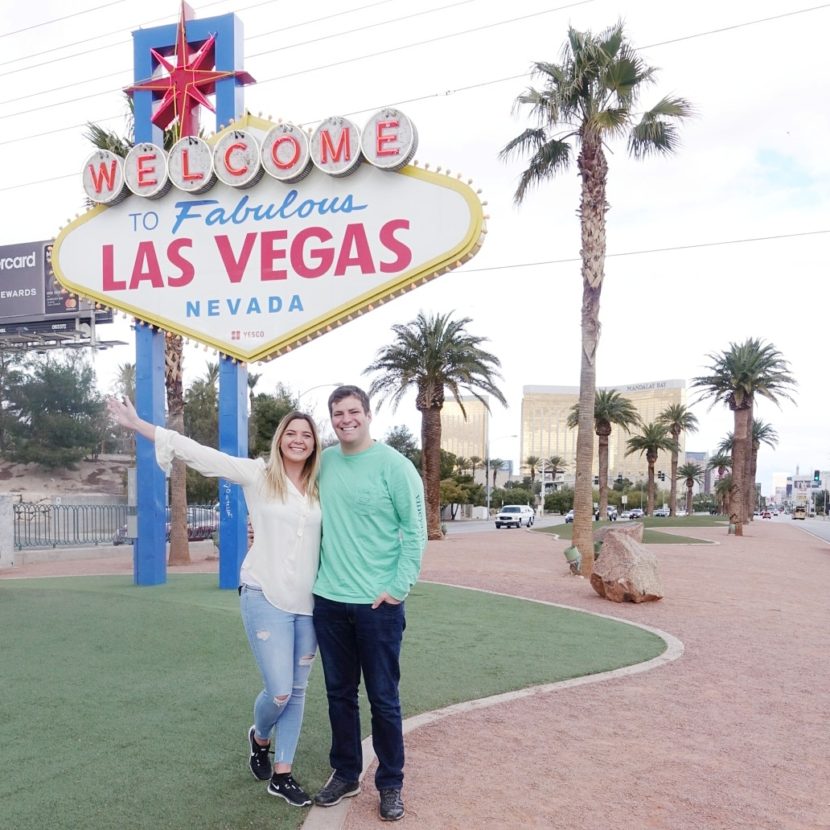 Prior to our trip, the only place in Nevada we'd ever been to before was Las Vegas. (Our first visit was spontaneous and we did the "SkyJump" off the tallest building on the strip (829 feet!), and our second was to attend the Billboard Music Awards)! So we were excited to go back and explore more of the city, but also looking forward to seeing other areas of the state.
One thing that really surprised us are the amazing and beautiful outdoor attractions in Nevada. From the beautiful blue waters of Lake Tahoe to the fiery Red Rock Canyon, Nevada has a little bit of everything!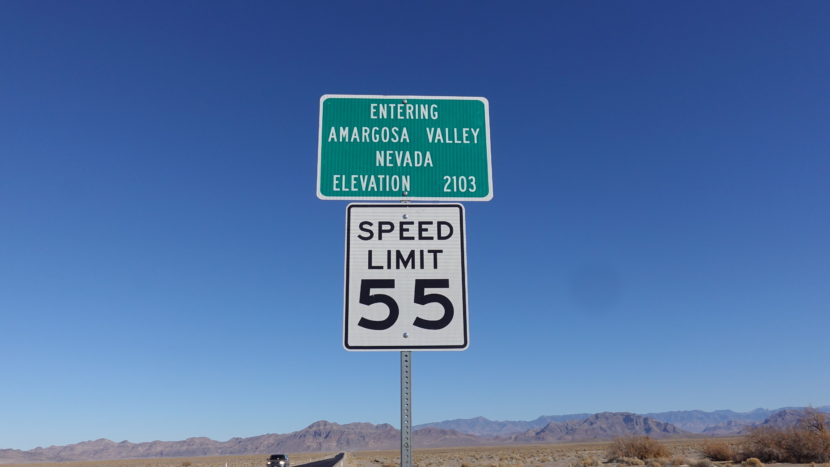 Lake Tahoe, Reno, & Carson City
Em and I started our time in the Silver State by visiting Lake Tahoe, Reno, and Carson City. Lake Tahoe is one of the prettiest and most diverse areas that Em and I have seen on our trip across the country. In the summer, it is a beautiful beach getaway for many people in Northern Nevada and California. In the winter, the mountains surrounding the lake become a major skiing area. Lake Tahoe is the second deepest lake in the USA (first is Crater Lake) with more than 72 miles of shoreline. We definitely wouldn't mind a repeat visit to the "Big Blue."
After Lake Tahoe, we explored Reno and Carson City. Reno is the third largest city in Nevada behind Las Vegas and Henderson (a town just outside of Las Vegas). The city is surrounded by desert mountains and receives more than 300 days of sunshine each year. Being at 4,400 feet elevation, the weather is a lot cooler than Las Vegas.
Just south of Reno is Nevada's capital, Carson City. It is less than 20 miles away from Lake Tahoe, but the thing that we found the most interesting is that the portion of Route 50, the part termed "The Loneliest Road in America," starts just outside of Carson City. Nevada has accepted and adopted the phrase as a term of endearment. We thought about driving 100 miles or so of the road (after all, what is a trip around the country without a drive on the loneliest road!) but we chickened out and just drove about 5 or so miles and turned around. :) We figured we got the gist of it and could just imagine the other 95 miles! ;)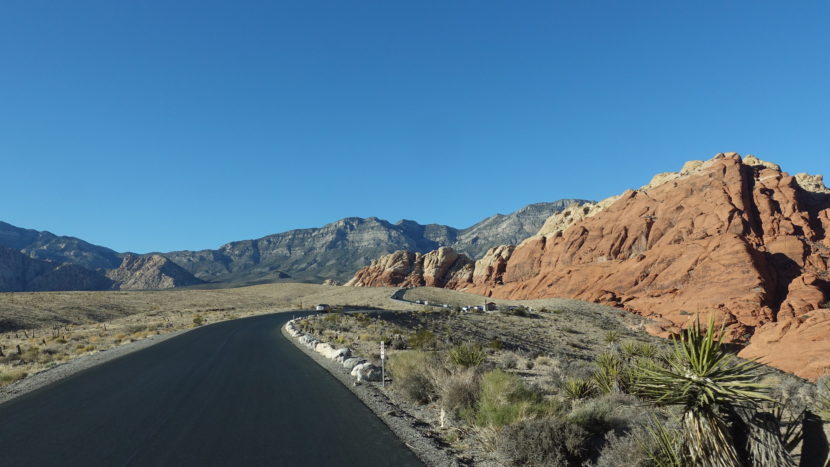 Red Rock Canyon, Seven Magic Mountains, & Valley of Fire State Park
Within driving distance from Las Vegas are three really unique and beautiful places that we visited. They were: Red Rock Canyon, Seven Magic Mountain, and Valley of Fire State Park.
You can almost see The Strip from Red Rock Canyon. It is just a short drive from downtown Vegas, but is far enough away that you feel like you are back out in nature. Among the pale tan rocks are these fiery red rocks. We said that it looked like God took a massive red paint brush and colored the rocks just to make this beautiful landscape. There is a 13 mile loop that you can drive to get an overlay of the rocks and the canyon, along with dozens of amazing hiking trails.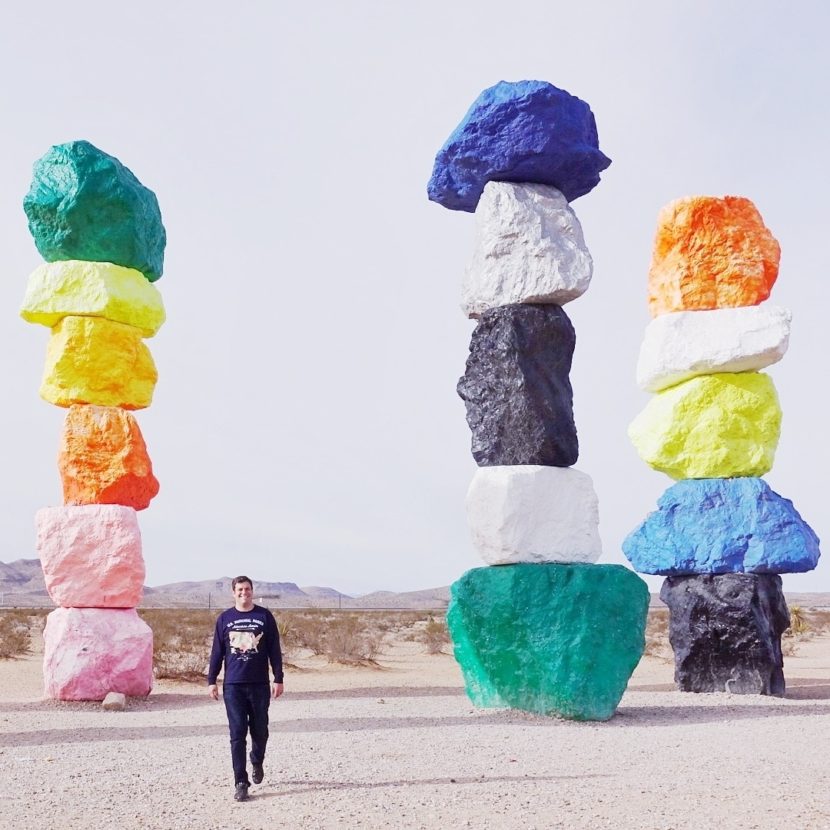 About 10 miles south of Las Vegas are some other really colorful rocks called Seven Magic Mountains. Unlike Red Rock Canyon, these colored rocks are not naturally colored. However, their bright neon colors standing out in the middle of the desert are an incredible sight in their own right! It is such an unusual sight that we had to do a little research to figure out how these brightly colored rock stacks came to be. We found out they were created as a 2 year land artwork project by Swiss artist Ugo Rondinone. So if you are interested in seeing this unique and beautiful piece of land art, hurry up before it is taken down this May!
Valley of Fire State Park is one beautiful landscape. We are extra thankful for our road trip when we come across these incredible places that we otherwise might never get to see. It is less than an hour away from Las Vegas, but is not as well known as other state and national parks across the US. The park is small enough to be able to see in a day, but at the time that we visited it felt like we had the entire park to ourselves. There are several great hikes, but we found that we were able to see a lot of the beautiful rock formations from our RV.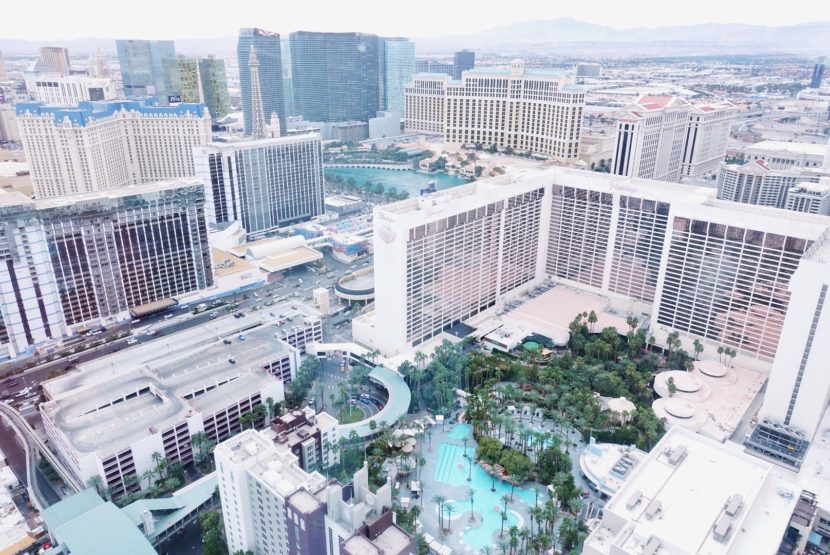 Las Vegas
Then there is Las Vegas. There is no shortage of things to do in Vegas. More than ⅔ of Nevada's population lives in Las Vegas and the surrounding areas. It is home to 6 of the top 10 largest hotels in the world, houses more than 124,000 hotel rooms, hosts over 20,000 conventions per year and is visited by 41 million people each year (can you tell we like looking up facts)! It is safe to say that there is something for everyone in Las Vegas. Em and I aren't big gamblers (as in we've only ever gambled $1 there for the fun of it, ha), but there is so much to do in Vegas that we are way too busy to gamble! We know that there is no way to ever be able to see all the shows, eat at all the restaurants, and visit all the sites in Vegas, but we were determined to fit as much in as we could on our three short visits to Vegas this year.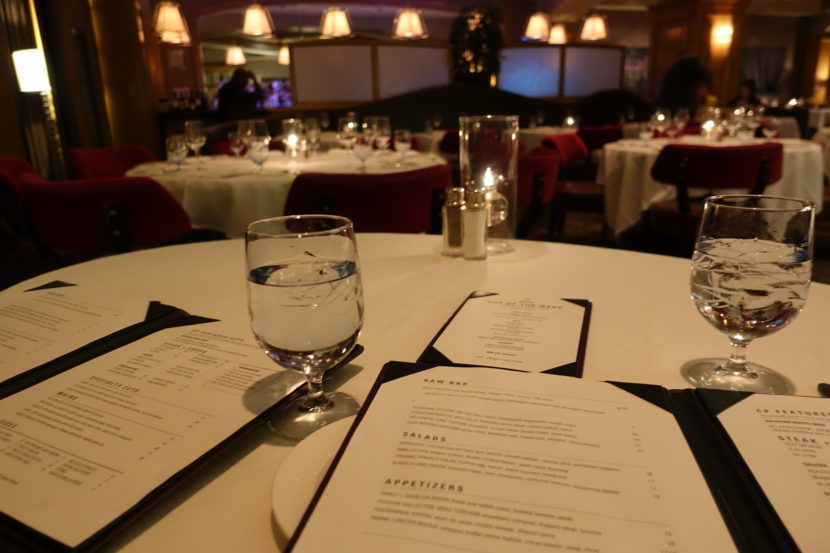 Charlie Palmer Steak Las Vegas
One of the best things about Las Vegas is the celebrity chef restaurants. Charlie Palmer is a world-renowned chef who grew to fame in New York City, and we heard that his restaurant Charlie Palmer Steak Las Vegas is one of the best on the entire Vegas Strip. So our first night in town, we headed directly for this incredible restaurant to taste some of the amazing food.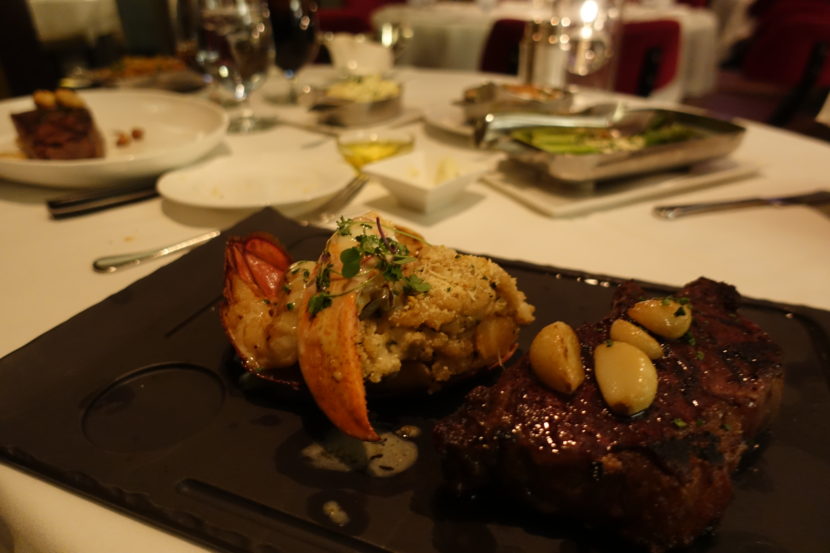 The restaurant's host, waiter, and even the ambiance were amazing and the food definitely lived up to the hype. Everything we ate was incredible, and we were so full by the end of our meal. Em got surf and turf and said that it was one of the best she ever ate. The food alone might just be reason enough to make a trip out to Vegas!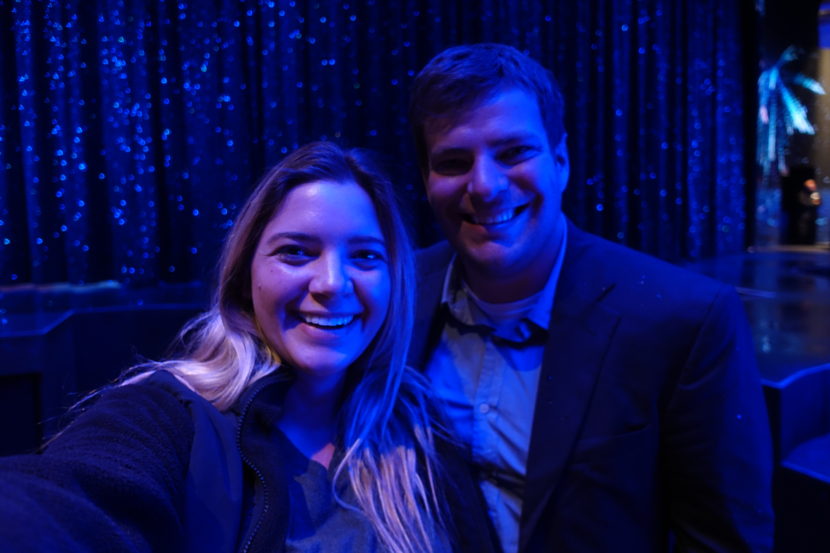 WOW – World of Wonder
The first show we saw in Vegas was WOW – World of Wonder. The show description states to be prepared to be transported into a world of water, wonder, and fantasy, but we weren't exactly sure what to expect. We were blown away by the talent, choreography, and overall variety that the show had to offer! There were dancers twirling in the air over the crowd, roller skaters spinning at record speeds, incredible water acrobatics, and so much more!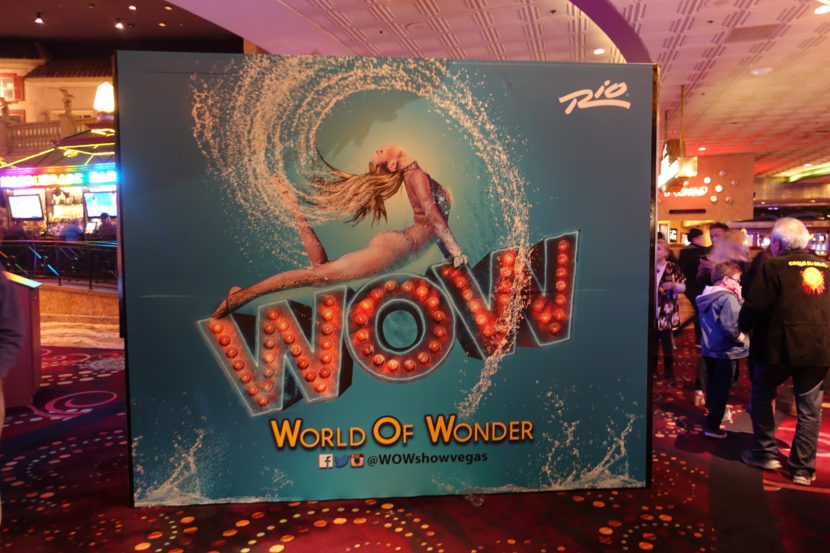 All of the performers were extremely talented, and I really liked the way they incorporated water into most of their acts. My favorite act was crossbow shooter Sylvia Sylvia, an "America's Got Talent" semi finalist. She lined up eight crossbows and shot an apple off her own head! It was unlike any other show I've seen before, and there was never a dull moment. We wouldn't mind seeing the show again!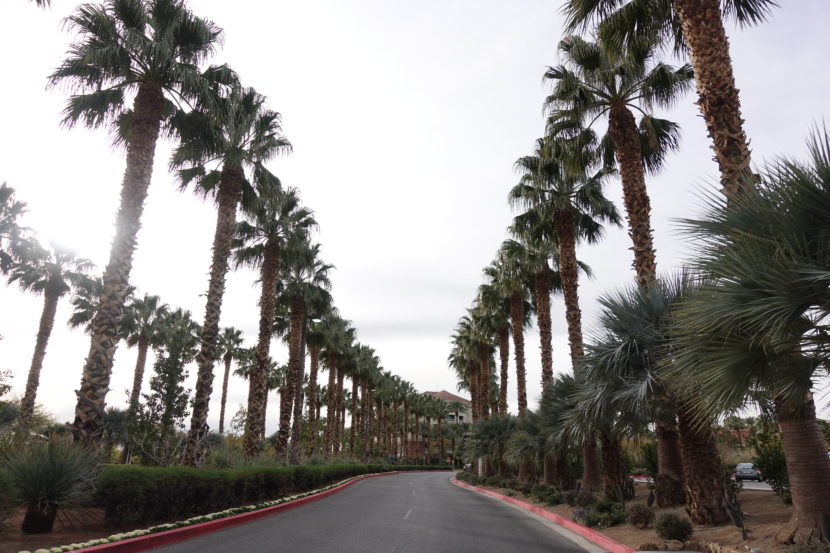 Couples Massage at Spa Aquae
With all the excitement and activities in Las Vegas, it can be easy to forget to take some time to unwind and relax. That's why Em and I booked a couples massage at the beautiful JW Marriott Las Vegas Resort & Spa. The resort is located away from the hustle and bustle of the Vegas Strip and makes the perfect tranquil Las Vegas desert getaway.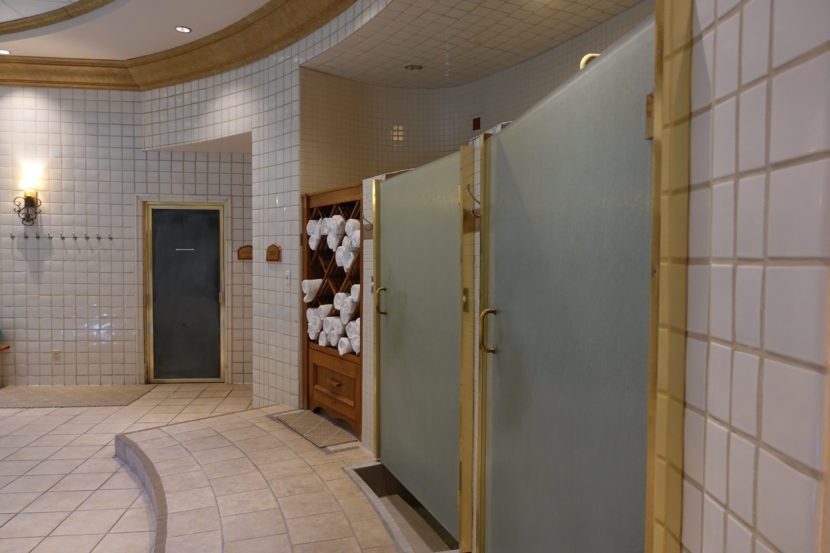 Spa Aquae not only offers couples massages, but also body treatments, plunge pools, therapy baths, fitness classes, steam rooms, and many other services. The spa's amenities made our visit feel like we were in a peaceful oasis in the Mojave Desert. Our massages were incredible, and were the best way to relax amidst the busyness that Vegas provides (I may have dosed off once or twice during our massage). It was really fun and definitely a must-do when visiting the entertainment capital of the world!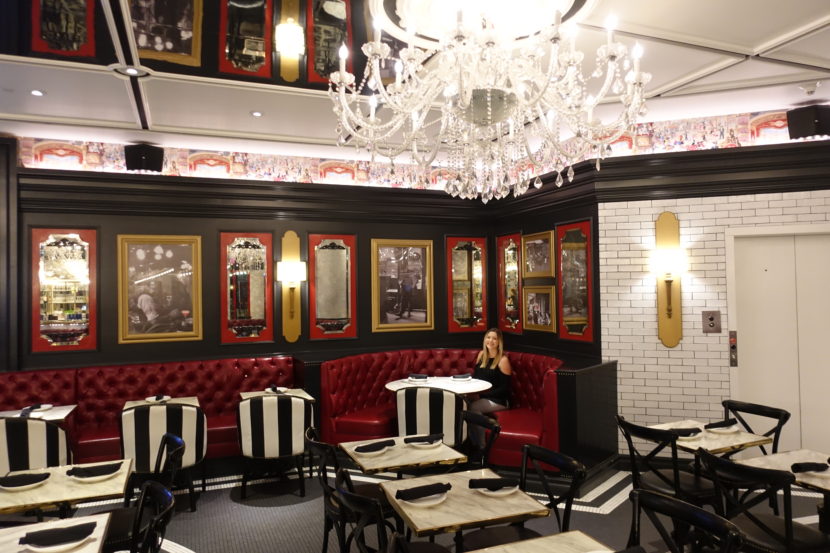 The Sugar Factory
Before our trip to Vegas, I never knew what a $100 ice cream sundae looked like. But after our trip, I not only got to see what one looked like, but also got to taste its yummy greatness at the Las Vegas Sugar Factory. The Sugar Factory is the type of restaurant that is as much a treat for your eyes as it is your stomach. The food tastes incredible, and many of the dishes are presented in an extravagant way. It really feels like you are getting dinner and a show, only the show is your amazing food! For example, I ordered a drink called Berry Bliss. It is served in this massive 60 ounce goblet that is filled with dry ice on the bottom. So throughout our meal, my drink was smoking like some magical cauldron.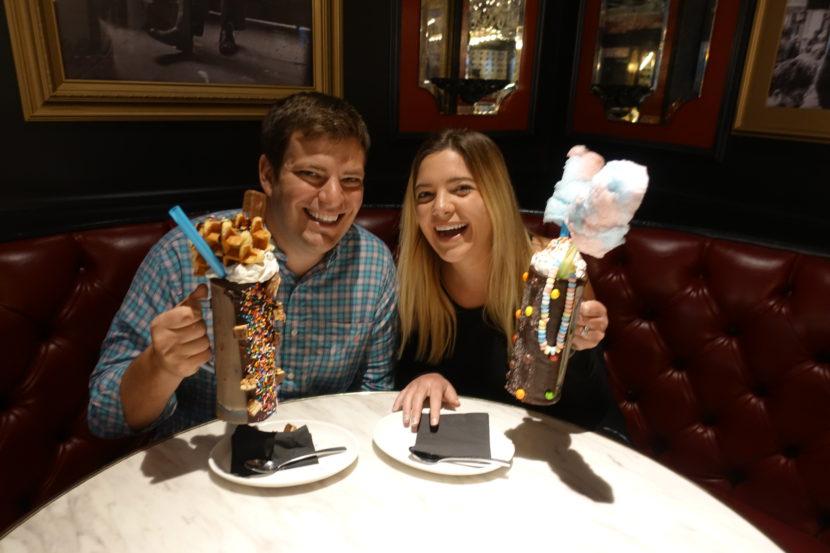 Their menu is ginormous! If you can think it, they are serving it! Our meals were super delicious, but you cannot visit the Sugar Factory without ordering one of their incredible milkshakes. The pictures of these decadent desserts pretty much speak for themselves! They even have a shake that is topped with a cheeseburger slider.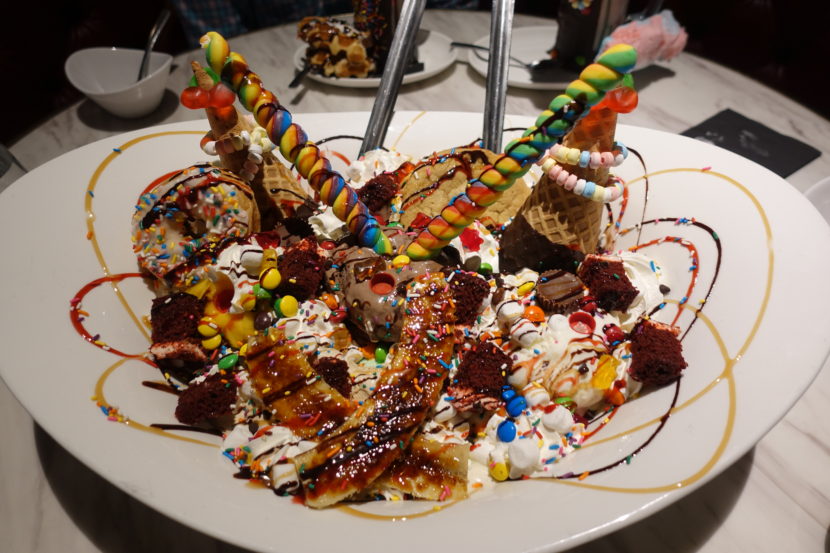 As if all of this wasn't enough, the Sugar Factory then surprised us with their unbelievable $100 24 scoop sundae! Not only was it an insane amount of ice cream, but it was topped with waffle cones, an entire donut, actual waffles, cookies, candy necklaces, gummies, and pretty much anything tasty that you can think of. Em and I had an amazing time and will definitely have visit again someday soon!
Blue Man Group
After our dinner, we headed over to the Luxor to watch the Blue Man Group. The show has been performed in over 20 countries and seen by more than 35 million people. To call it a variety show is a little bit of an understatement. It had everything we could think of and then some!
As we walked into the show, we were handed neon streamers to wear as headbands. Wrapping yourself in neon streamers really allows the whole crowd to feel like participants instead of bystanders. The Blue Man Group's skits are really creative and unique. One of the first acts was one of the blue men catching about 20-30 marshmallows (or at least what looked like marshmallows) in his mouth. Not only was it impressive, it also made me want to practice my marshmallow catching techniques. :)
The show is known for its incredible and creative music. Their imagination seems endless as the Blue Man Group turns any and every object into an amazing sounding instrument. They are constantly looking for audience participation and are experts at playing off of the participants reactions. It is truly a show for the whole family and a must see classic.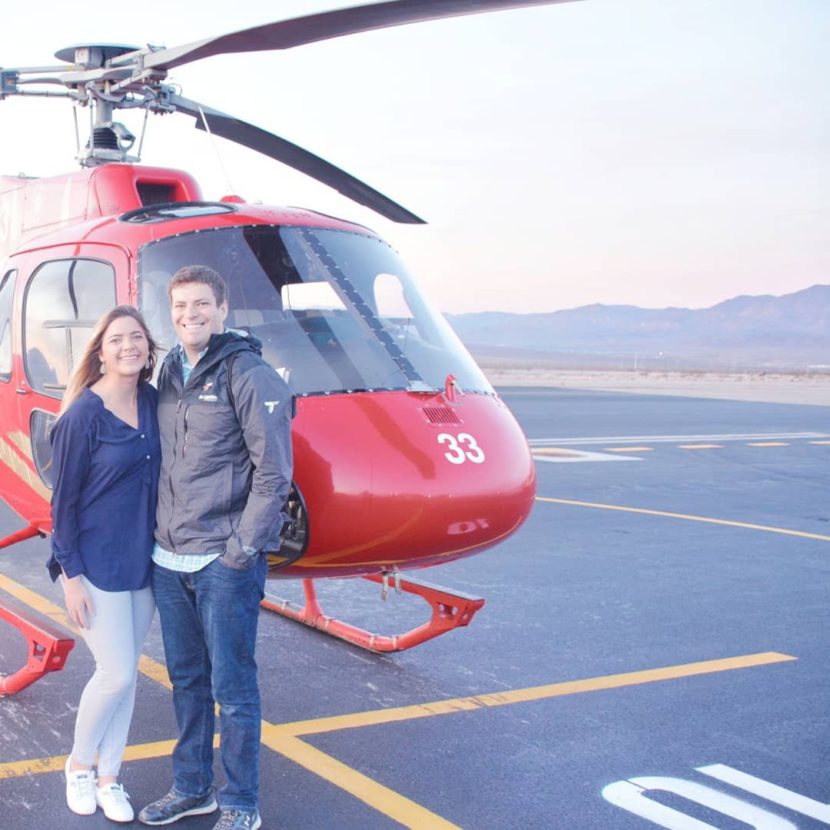 Grand Canyon Helicopter Tour
At the Grand Canyon, Em and I have hiked down the South Rim, driven around the East Rim, and camped at the North Rim, but we have never seen the West Rim. So when we heard about Papillon Grand Canyon Helicopter Tours, we knew we had to see the Grand Canyon this way!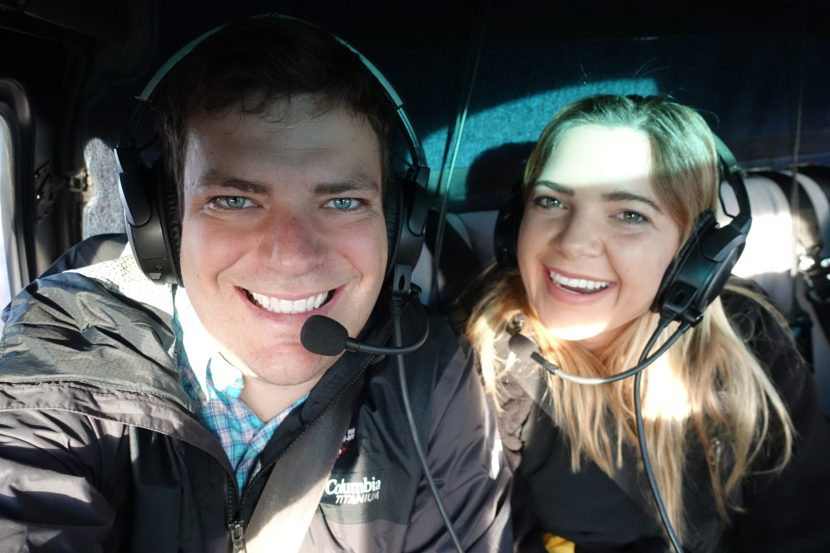 It was by far the best way to experience the beauty of the majestic Grand Canyon without having all of the hassle. Instead of driving about 2.5 hours each way out to the West Rim, the company's shuttle picked us up from our hotel and took us directly to the heliport. From there, we loaded into the helicopter and away we went!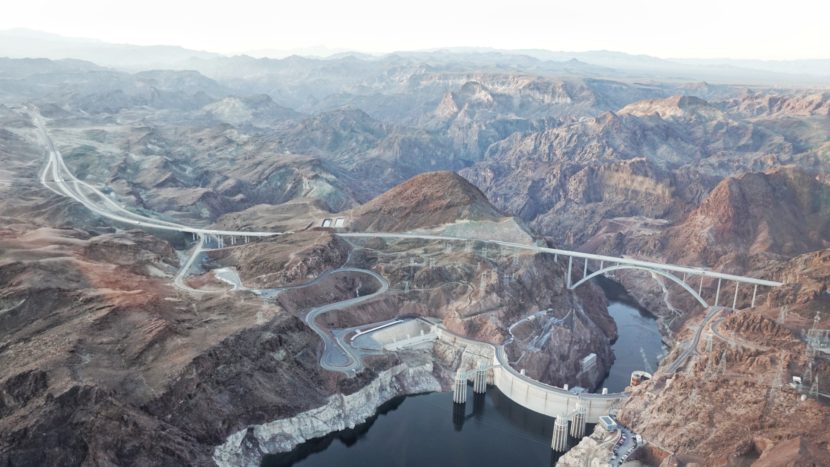 On the way to the Grand Canyon, we flew directly over the magnificent Hoover Dam and Mojave Desert. Our pilot was a lot of fun and did a great job of explaining what we were flying over. One of the most interesting points was seeing the part of the Grand Canyon that Evel Knievel's son jumped over on a motorcycle! It is really difficult to describe just how incredible flying over the Grand Canyon is.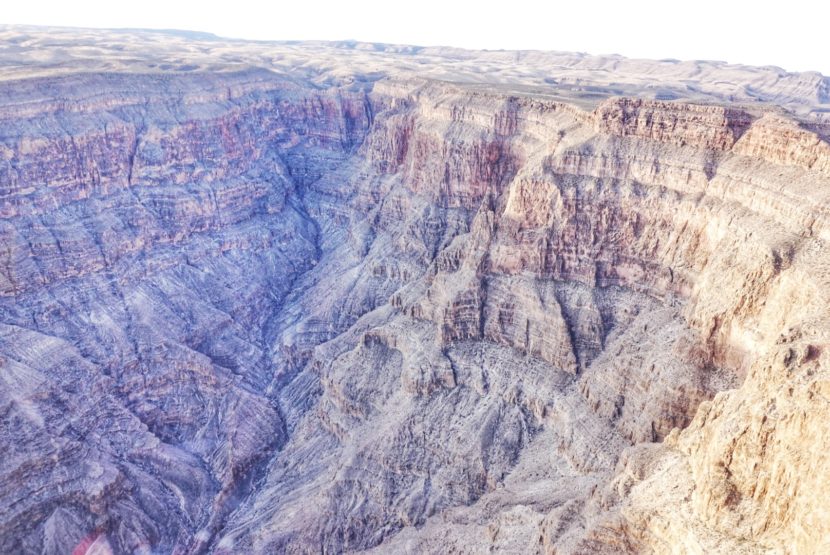 Looking down into the middle of the enormous canyon gave us a better sense of the canyon's immense volume. Papillon even offers flights that land inside the Grand Canyon. That is something we will have to add to our bucket list!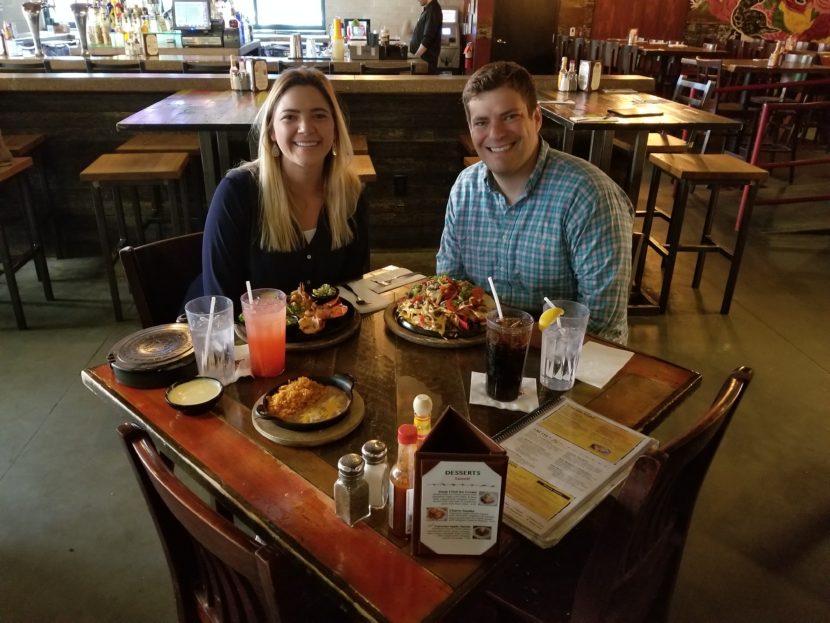 Nacho Daddy
Ever wonder what a drink with an actual scorpion would taste like? At Nacho Daddy, this "Would You Rather" question is actually a reality! Their iconic scorpion shot is worth a visit to Vegas all by itself. Unfortunately, Em and I both chickened out of this insane drink (maybe next time!)
There are a few locations in the Las Vegas area, but we visited the restaurant in downtown Fremont – and it's definitely worth the visit (even if you don't try the scorpion shot)! The restaurant lives up to its name by offering some of the most amazing nachos I have ever seen! I ordered the Golden Knight Nachos. The key ingredient is steak, and it was unbelievable! It was so massive that I don't think I even got ¼ of the way through!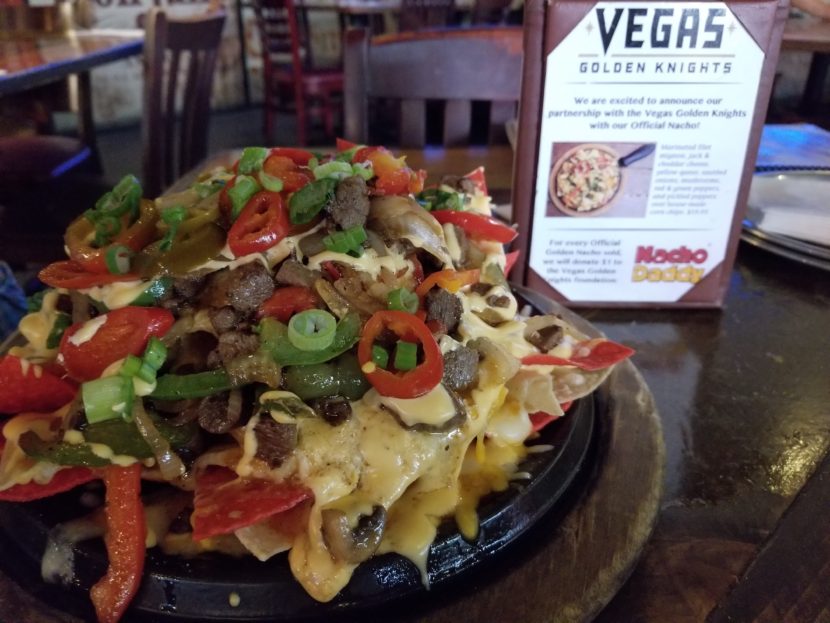 Our waiter was incredible and gave us a lot of amazing recommendations on what to see and do around Fremont Street. In addition to serving incredible food, Nacho Daddy is also committed to giving back to the community through their "Buy a Meal, Give a Meal" program. They are a leader in the community and encourage other businesses to get involved in sharing goodwill. Where else can you go and have amazing food, drink an actual scorpion, and give back to the community at the same time?! Nacho Daddy is a favorite for tourists and locals alike.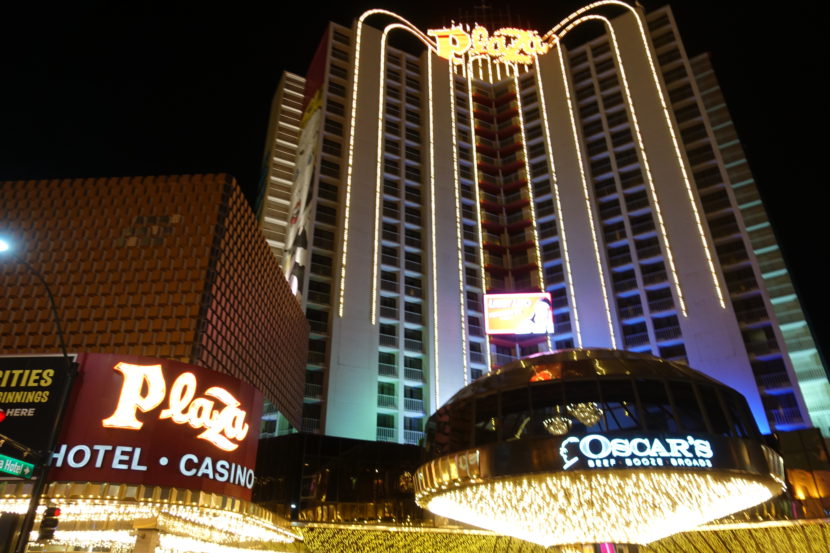 The Plaza Hotel & Casino
While visiting Las Vegas, we stayed at the Plaza Hotel & Casino. It is located in old downtown Vegas, right at the front of Fremont Street. You really can't get a better location for exploring Fremont!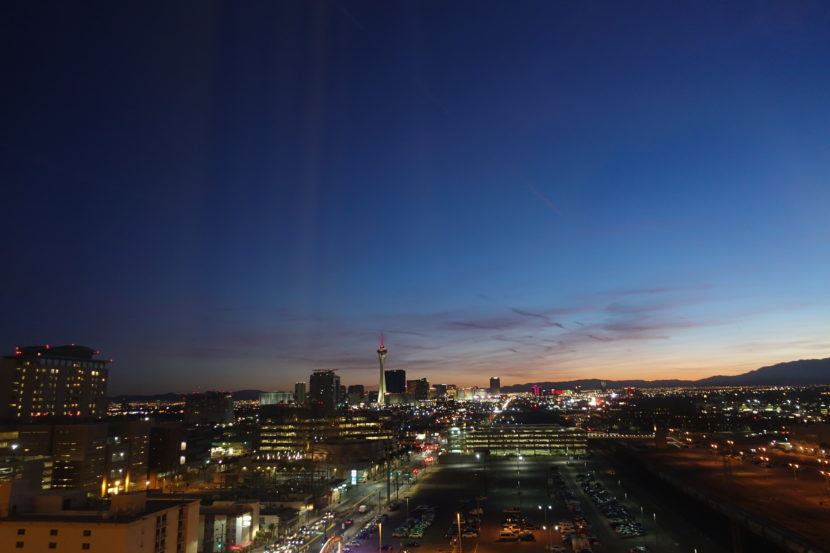 Our room was very clean, spacious, and had a great view! The hotel itself has a cool and unique history of being located where the first train station in Las Vegas was constructed. The hotel and casino are surrounded by rich history, yet it feels like a brand new hotel thanks to a recent extensive renovation project. And there are lots of great restaurants to enjoy right within the hotel!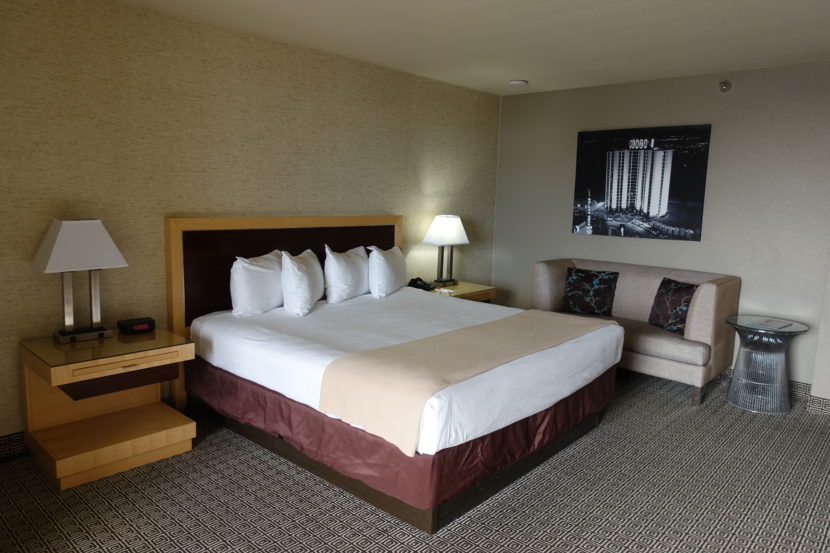 This was the first time we stayed in old downtown and we loved it! Fremont Street is a fun and exciting part of the Entertainment Capital of the World. Not only does it have the largest screen in the entire world, but it is surrounded with rich Vegas history. If you are planning a trip to Vegas, definitely check out The Plaza Hotel & Casino in old downtown Vegas.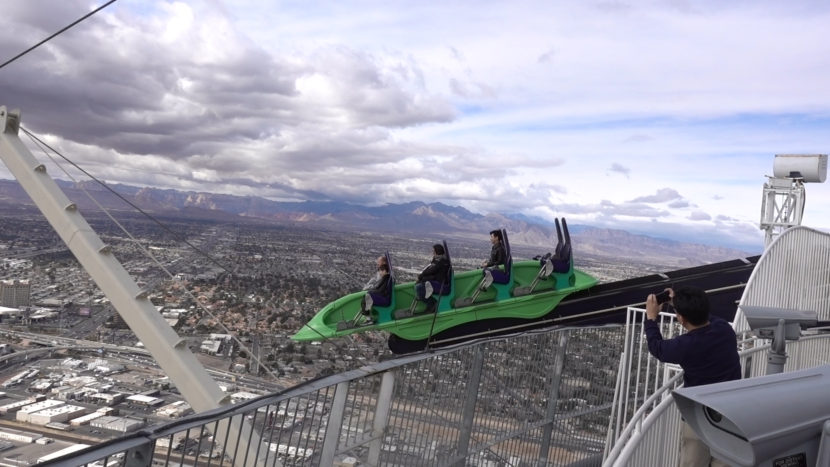 Stratosphere Rides
A few years ago when we were visiting Las Vegas, Em and I jumped 829 feet off the Stratosphere, the tallest freestanding observation tower in the US. This time. we went back and rode some of their attractions that are suspended from the top of the tower. The first ride we rode is called X-scream. It is like a rollercoaster, only the only thing it does is roll straight off the edge of the tower and suddenly stops just as you are dangling over the edge. I must say, it is a great view of The Strip, but at the moment I was a little too preoccupied with hanging on for dear life to appreciate the beautiful scenery ;)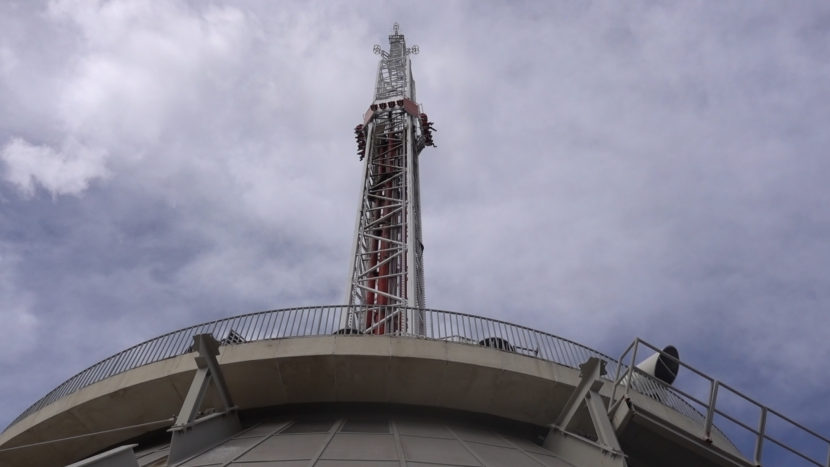 The next ride we rode was called Big Shot. Until recently it was the tallest thrill ride in the world! It is a shot tower that sends you straight up. At the moment I remember thinking "I'm at the top of Vegas!" but before I could finish that thought we were falling again (again, great views of the city but… =) The third ride is called Insanity. It swings you out over the edge of the building and tilts your seat until you are looking down at the ground and then starts spinning. It looked and sounded really cool, but unfortunately the wind was too strong that day for us to ride it (I was bummed, but I guess I'm grateful they check those types of things =) Maybe next time in Vegas!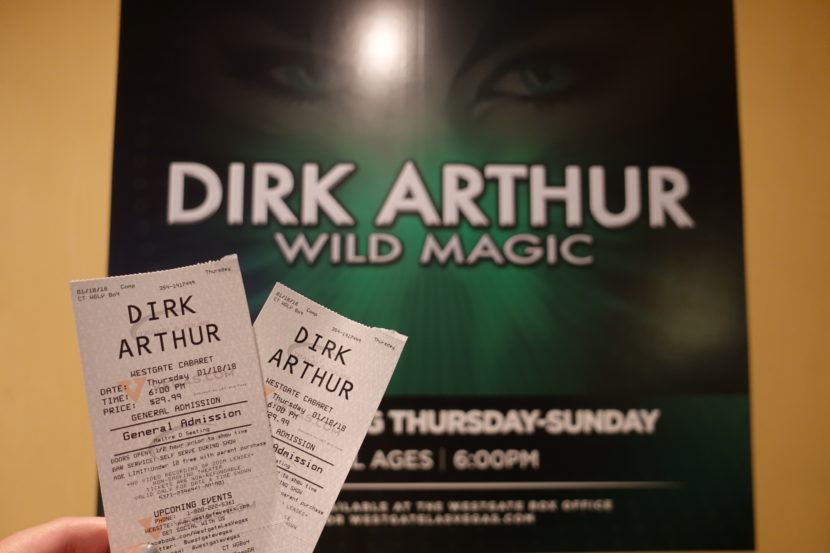 Dirk Arthur Wild Magic Show
One of the best things about the shows in Las Vegas is the variety. You can see a music, comedy, acrobatic, or magic show all in the same city and know that you are seeing some of the top talent in the world. One type of show Em and I haven't ever experienced and really wanted to see was a magic show.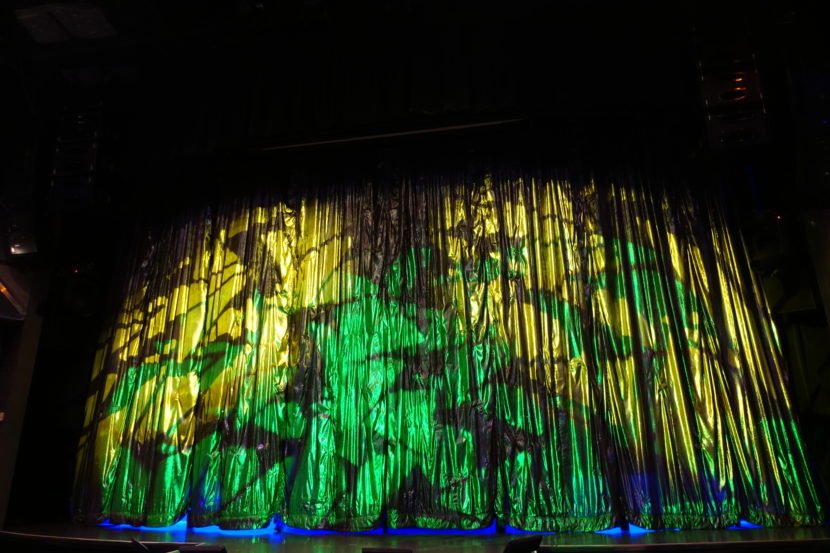 So when we heard about the Dirk Arthur Wild Magic Show, we were really excited to attend. The show featured everything from sleight of hand tricks to elaborate illusions. At one point in the show, Em was even called up on stage to help with a trick! The show was fun and upbeat the entire time. As soon as I thought I knew what was going to happen, something entirely different would appear! It is lots of fun for the whole family.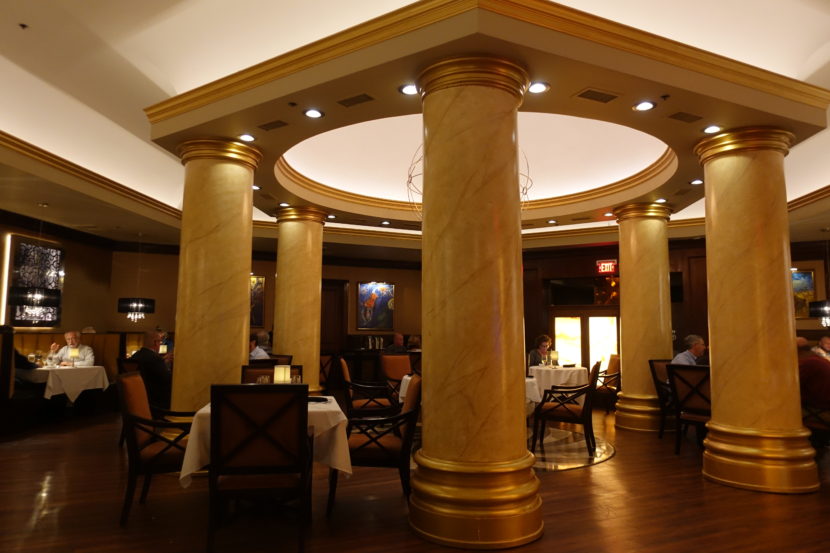 Edge Steakhouse
After being wowed at the magic show, we stayed in the Westgate for dinner at Edge Steakhouse. If you love steak, Edge Steakhouse is the restaurant for you! From domestic wagyu beef to dry aged prime cuts, this steakhouse has every type of top quality steak imaginable. With so many incredible options to choose from, it can be a little difficult to determine what to select. So Em and I opted for the five-course chef tasting.
Every course was an incredible mouthwatering tasting experience served by the amazing chef Steve Young. He was so personable, and we loved hearing more about his story of growing up cooking to now being a chef in Las Vegas! The Edge Steakhouse chef tasting is a really unique and personal experience, as Steve Young explains his masterful creations and his inspiration behind each dish.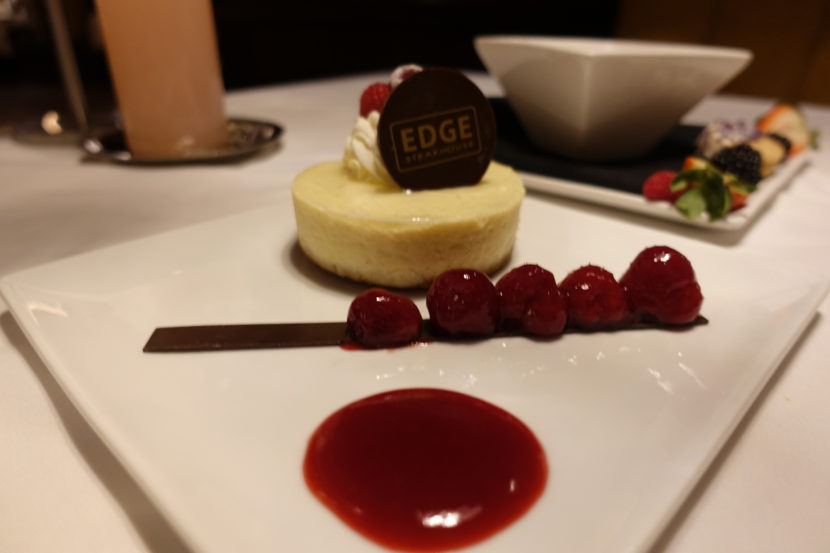 From the incredible glazed shrimp to the domestic wagyu beef, it is so difficult to pick a favorite, but I would have to say the winner in my book was the dry aged prime rib. (Just writing about it is making me hungry again!) It was a very fun, fancy and filling experience that is definitely worth checking out on your next Vegas trip.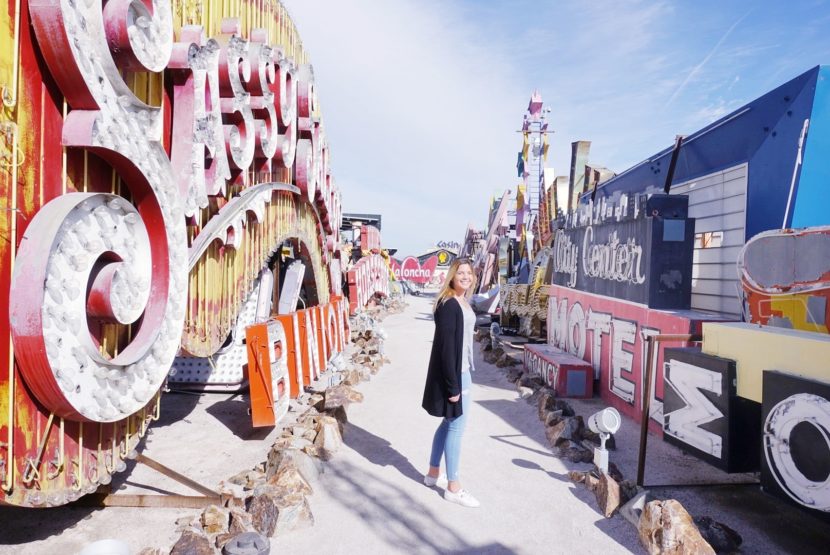 Neon Museum
Despite being the city of the future, Vegas also has a very interesting history. A fun way to learn that history is at the Neon Museum. This non-profit organization has spent the 20+ years saving and restoring some of the most important signs from Vegas' past. It was quite an experience getting a guided tour through dozens of iconic neon signs! It felt like we were walking through history and getting to see a piece of how Vegas went from being a desert to one of the most well-known cities in the world.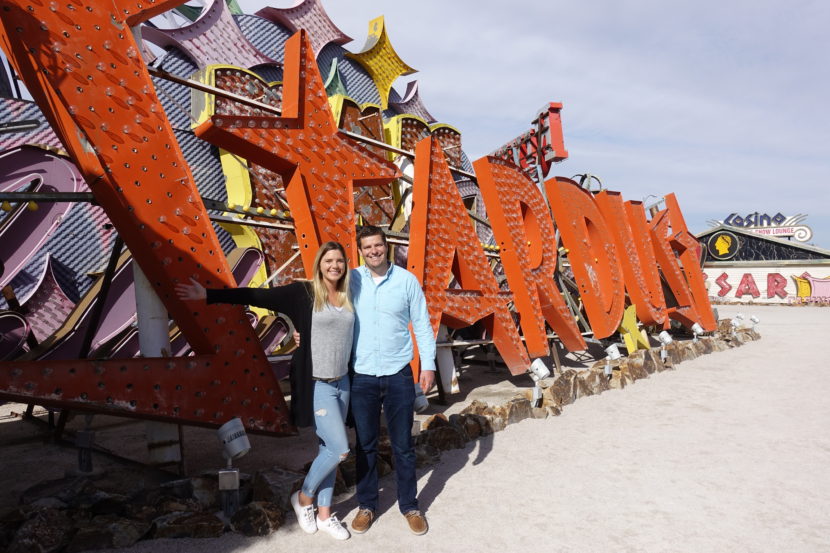 My favorite sign was the massive red Stardust sign that used to hang over the Stardust Resort and Casino. (It really puts it into perspective just how huge each sign really is! And how big the hotel's electric bill must be! ;) Not only is the Neon Museum a great history lesson, but it is also filled with great photo ops as well.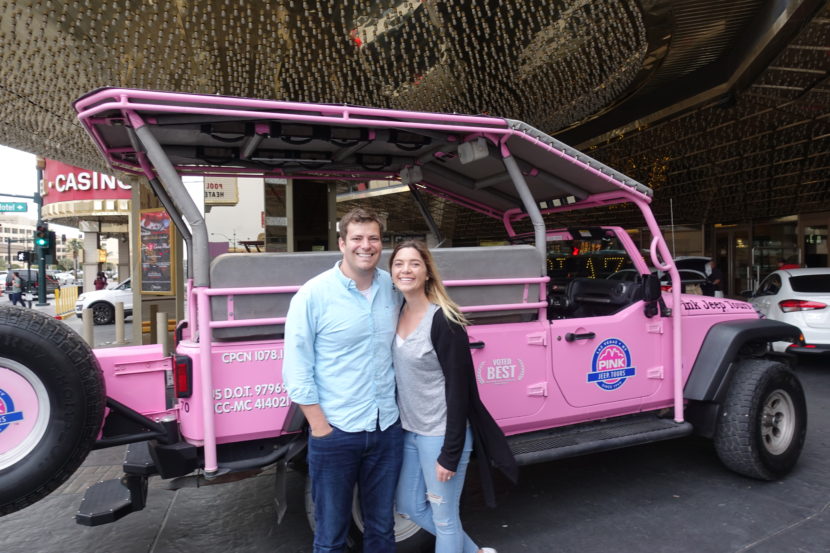 Pink Jeep Tours
Em and I wanted to get an even better understanding of just how this city went from a barren desert to one of the most visited cities in the US. So we booked a tour with the famous Pink Jeep Tours. The company is headquartered in Sedona, Arizona and their Vegas location offers a variety of tours in Vegas that venture to the Grand Canyon, Hoover Dam, Red Rock Canyon, Valley of Fire, Death Valley, and through the Vegas Strip.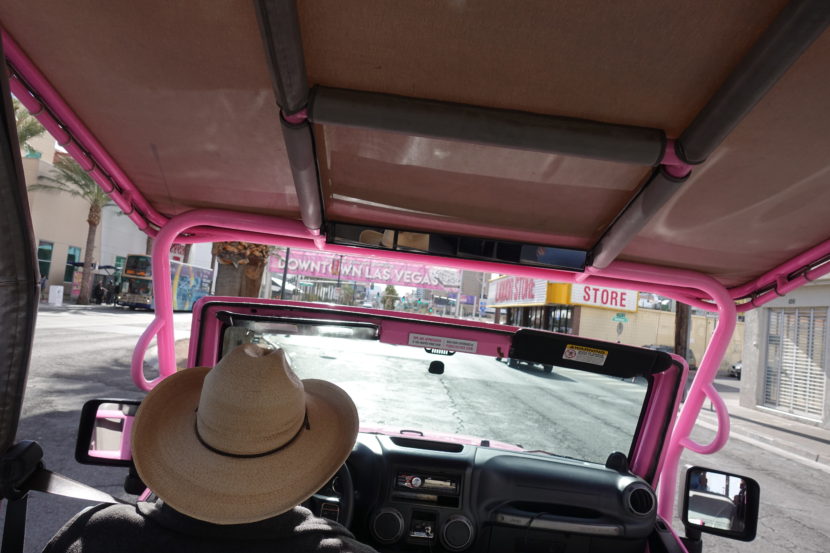 Wanting to know more about the city's past and future, we chose to tour the Las Vegas Strip. The tour started with the pink open air jeep picking us up directly from our hotel. One of the best things about Pink Jeep Tours is that they use certified local guides to lead their tours. Our guide, Bill, was fun, personal, and extremely knowledgeable about everything Vegas. He told us to picture that Uncle Bill was giving us a personal tour around the city, and that's exactly what it felt like! We could ask him any question and not only not feel dumb for asking it, but also actually get an answer! We were blown away by how much Bill knew!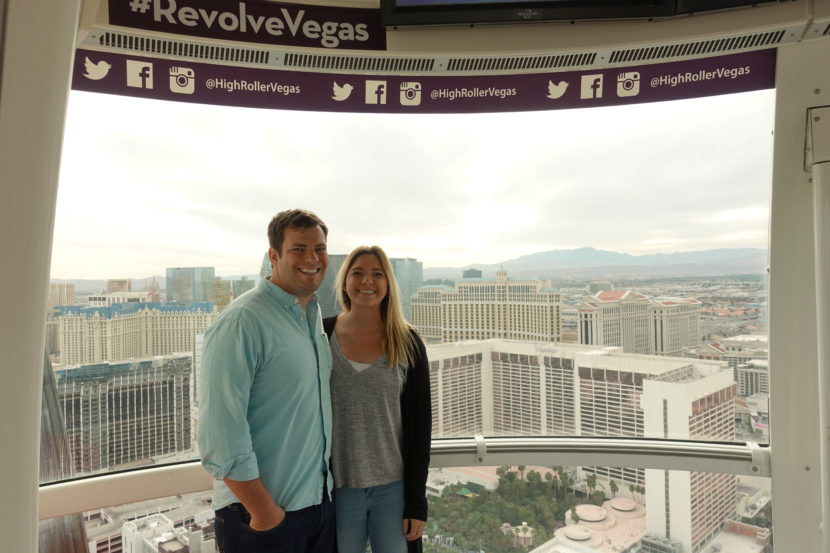 The tour took us from Fremont Street, through The Strip to the iconic "Welcome to Fabulous Las Vegas" for a photo op, and ended with a stunning ride on the High Roller (the world's tallest observation wheel). We learned so much about the city and were so glad that we booked this Las Vegas Pink Jeep Tour. There is so much to do in Vegas that sometimes you wonder what is worthwhile and what isn't. This tour is definitely worthwhile, and is great whether it's your first time in Vegas or have been there a number of times!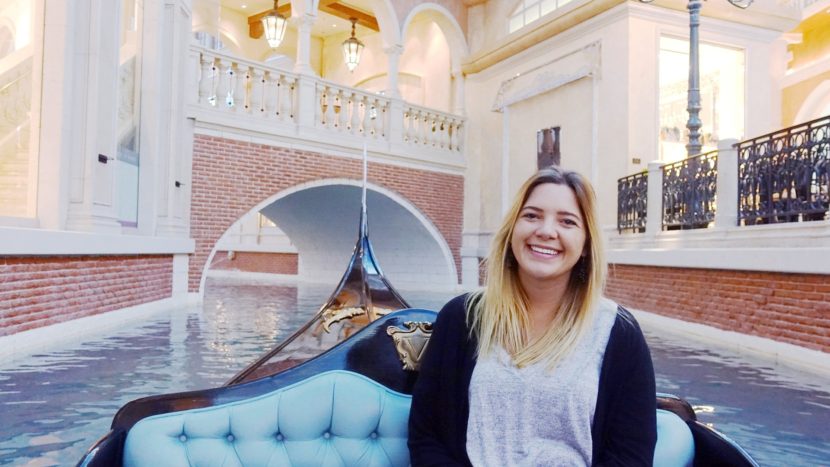 Gondola Ride
One of the fun and unique things about Vegas is that you can experience things from around the world without ever leaving the city. From the New York City Skyline to the Eiffel Tower to the Venice Canals, there is a little of everything.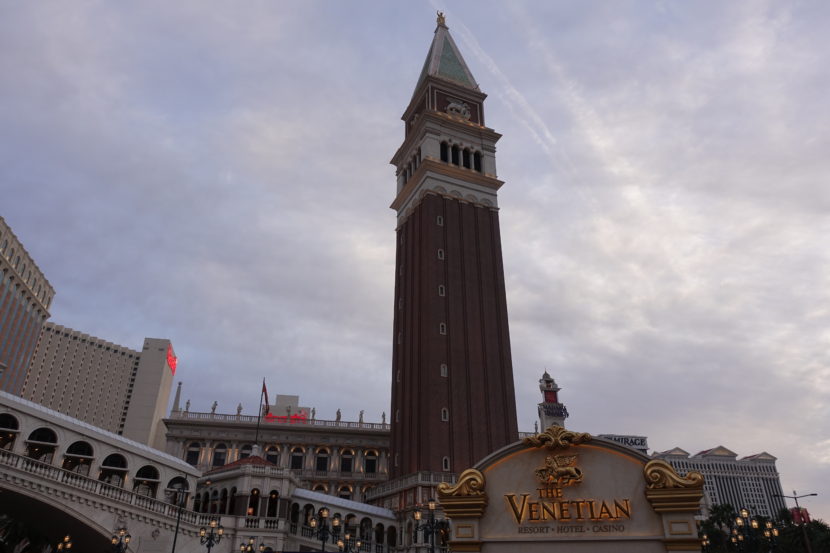 One of our favorite cities in the world is Venice, but the problem is that it;s more than 4000 miles away from Pennsylvania. So when we were in Vegas, Em and I did the next best thing and took a gondola ride at the Venetian Hotel. The Venetian does an incredible job of theming, so that you almost feel like you are really in Venice.
We chose the indoor gondola ride and were serenaded with beautiful singing as we cruised through the Venetian canals. It is the perfect way to get to experience The Floating City without having to travel an extra 4000 miles!
Virgil's BBQ
Las Vegas literally has everything (have we said that already?! ;) An if you are looking for barbecue in Las Vegas, then Virgil's BBQ is the place to go. When Em and I were in NYC a couple of years ago, we ate at one of their other three locations.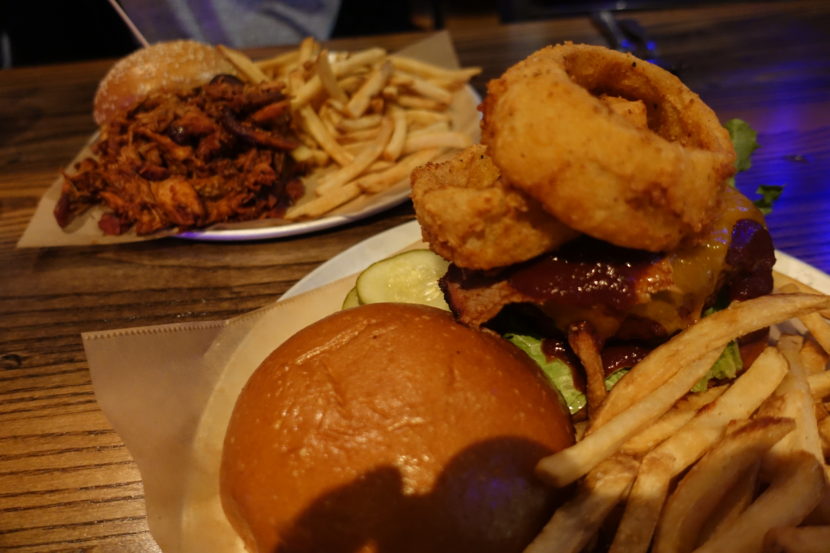 So when we found out that Virgil's was also in Vegas, we knew that we had to pay them another visit! From delicious pulled pork sandwiches to mouthwatering beef brisket, Virgil's has anything and everything BBQ. The restaurant in Vegas is located in The Linq Promenade, a really cool outdoor shopping area. It is definitely the place to go if you are craving some yummy barbecue!
So that concluded our time in Las Vegas! We are grateful to have experienced so much, yet we feel like there is still SO much we have yet to experience! But those are some of our favorite things to do in Las Vegas and beyond. Seeing more of Nevada was really neat, and we learned so much!
The post Nevada appeared first on Hudson and Emily.