Original content: 20 Amazing DIY Wedding Ideas
Wedding planning can be time consuming and even stressful. And so, if you are searching for Diy Wedding Ideas, the simpler each one is to achieve, the better. We have put together a collection of easy and straightforward DIY wedding decor ideas that can help bring your special day to fruition.
Beautiful do it yourself wedding decoration ideas that can help you save some expenses from your budget.
These easy to do projects can be achieved under an hour, and are so aesthetically appealing, your guests will be none the wiser.
1. Wedding Balloons With Greenery String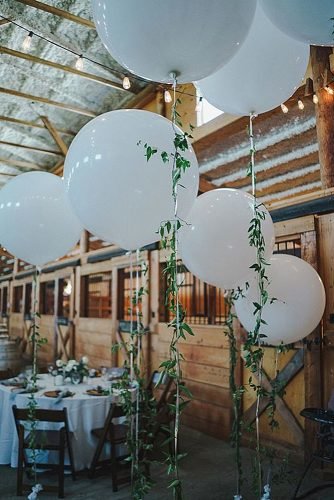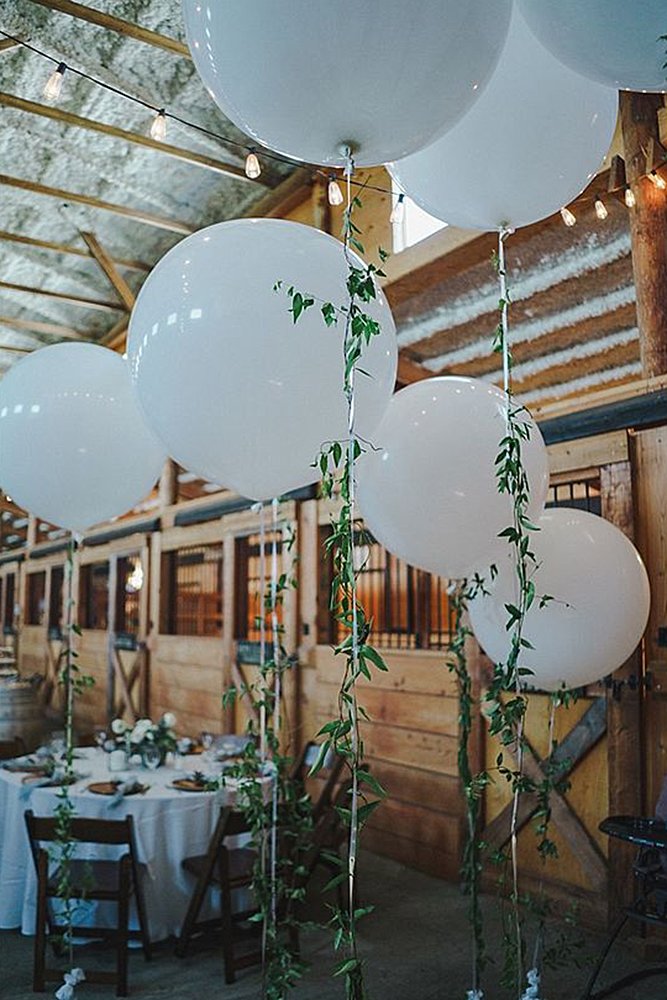 Source: joshuajerrid
For a beautiful wedding, try these simple but effective floral balloon tails. Create hanging garlands from baby's breath and greenery attached to balloon strings for lovely floating florals. For a bright touch you could buy gold painted or confetti-filled balloons.
2. Table Number In a Wood Stand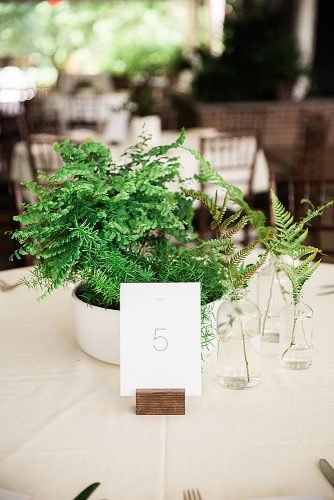 Source: hudsonnicholsphotography
From another choice of great DIY wedding reception decorating ideas, we have the upcycled card holder. Use recycled wood or even wine corks, to create little wooden wedding place card holders. A little slit down the middle and they will hold the cardstock numbers upright.
3. Chalkboard Wedding Sign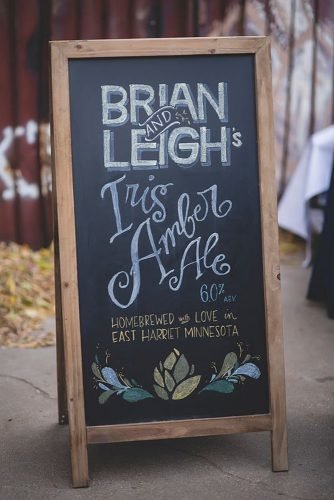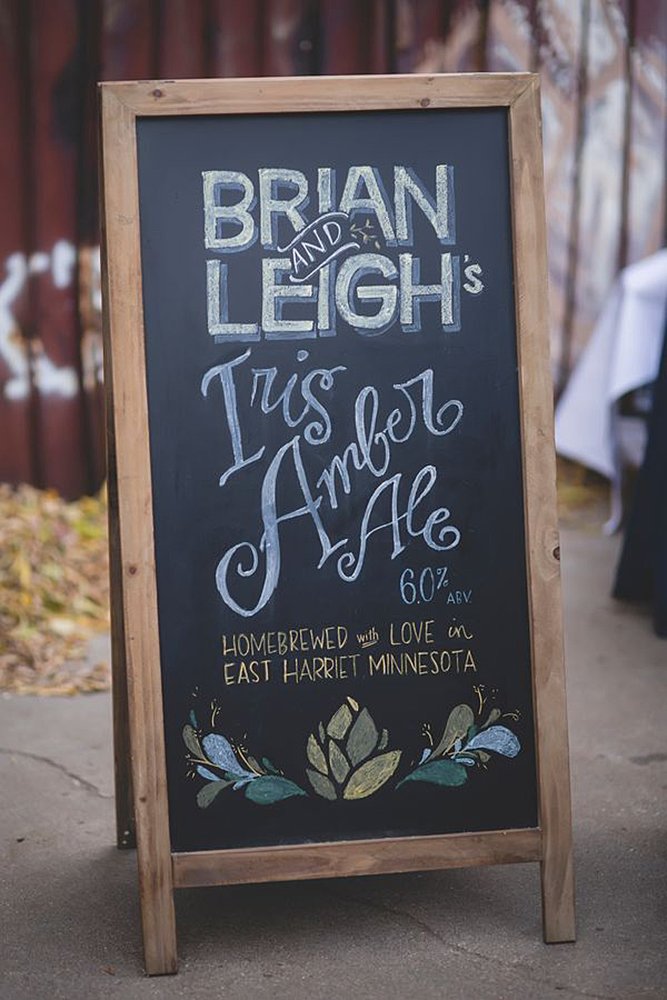 Source: joeandjenphoto
Most guests have no use for paper programs after the wedding anyway. So, one of the best DIY wedding receptions ideas includes chalkboard wedding signs for wedding program details, or even the menu.
4. Origami Wedding Backdrop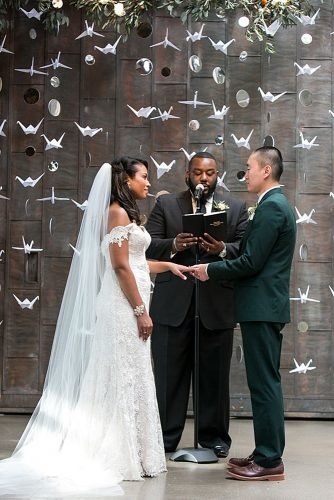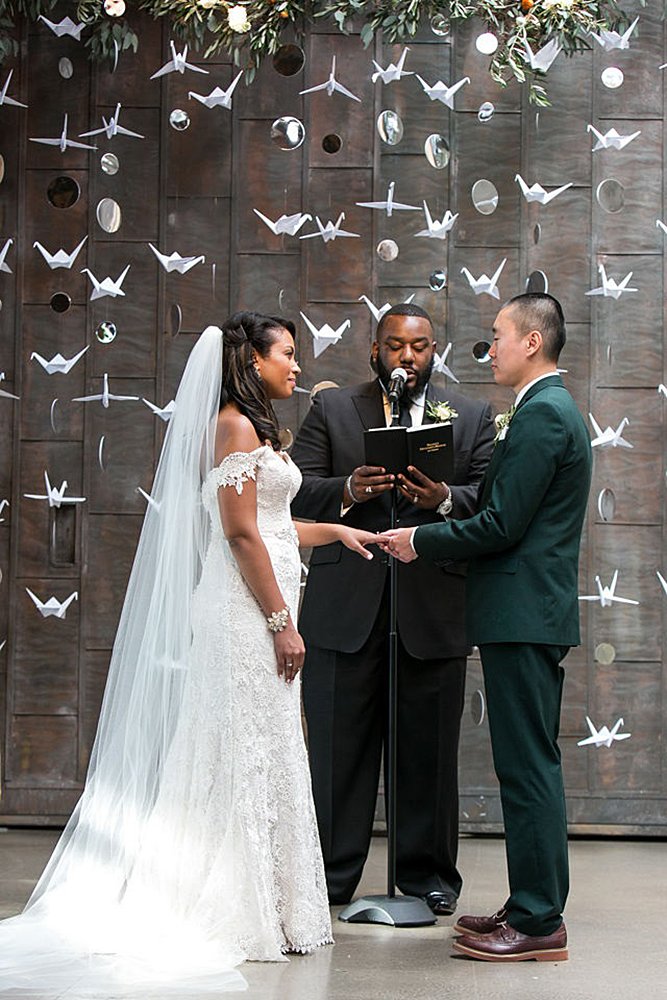 Source: dawnephoto
Delicate and airy, this backdrop will look anything but homemade and can fit in with most any wedding theme. With ribbon, string and wax paper, you can recreate this beautiful origami backdrop.
5. Succulent Wedding Centerpiece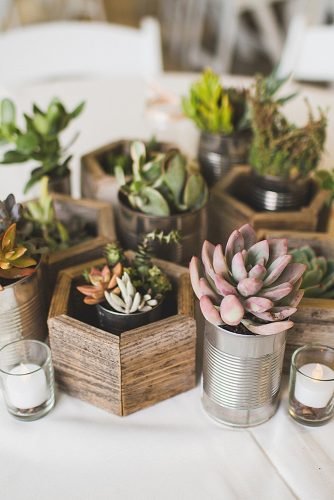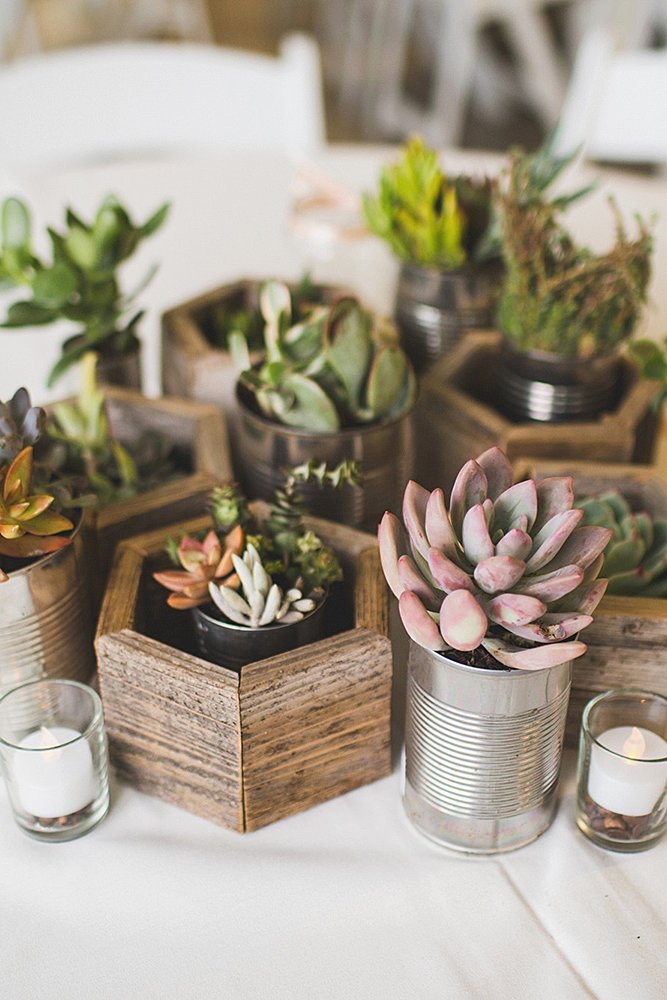 Source: anneleephotography
For cute wedding ideas do it yourself, consider this monogram of garden inspired centrepieces. Little succulents in recycled planters can be a beautiful breath of fresh air for your guests.
6. Green Centerpiece In Wooden Planters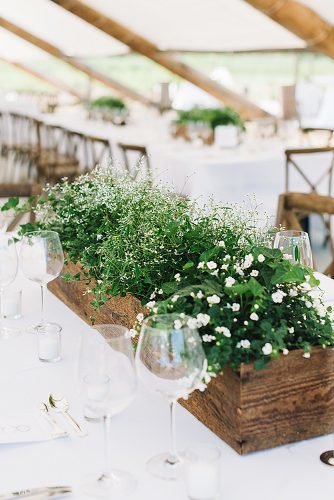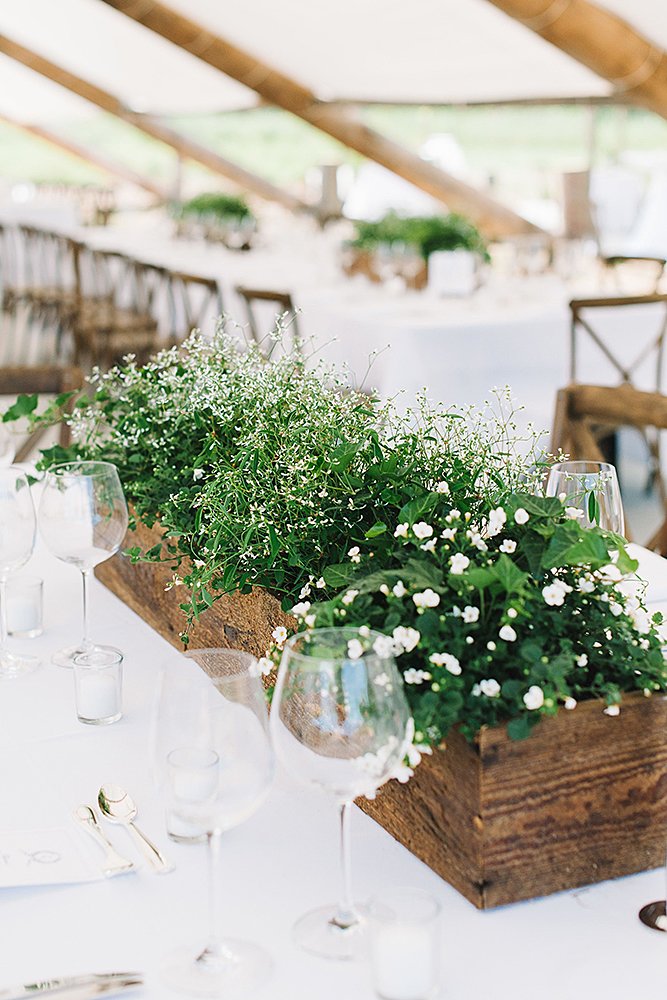 Source: tsphoto
Another option for the eco-friendly couple, a collection of greenery in wooden planters. These make beautiful centrepieces for any type of wedding.
7. Wedding Day Schedule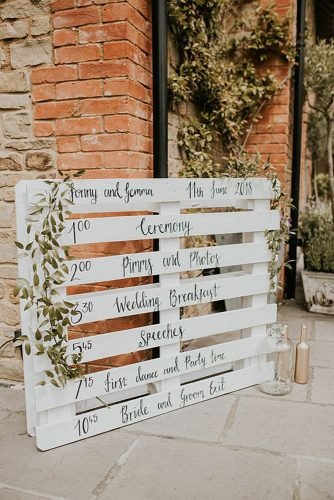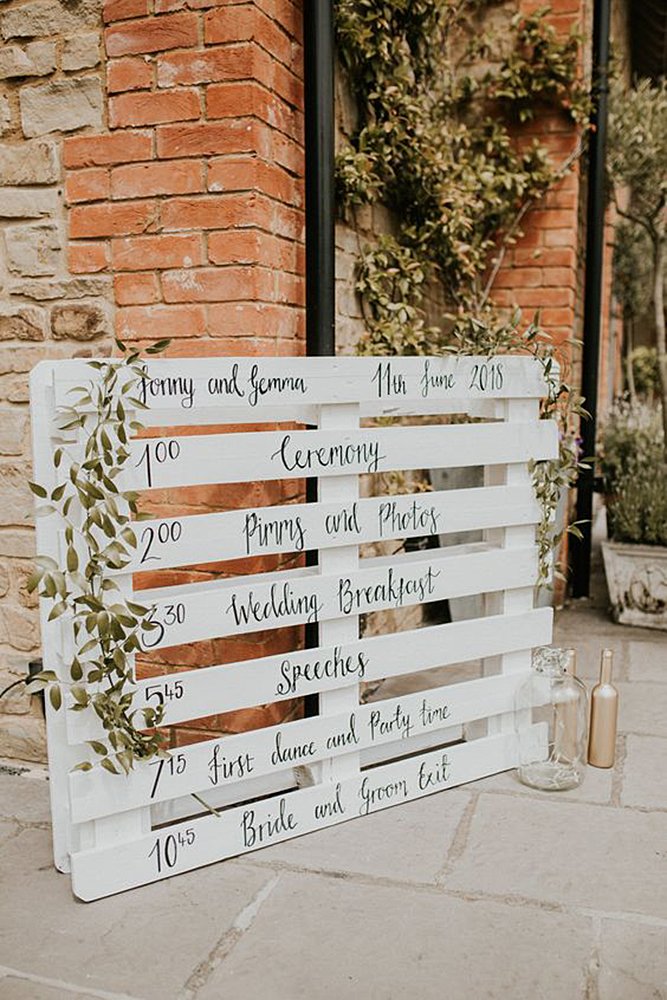 Source: natalyjphotography
Find another use for a wooden pallet. When stood upright, it can hold each item on your wedding day schedule. A great and genius way to keep your guests informed without the hassle of paper.
8. DIY Wedding Ideas With Candles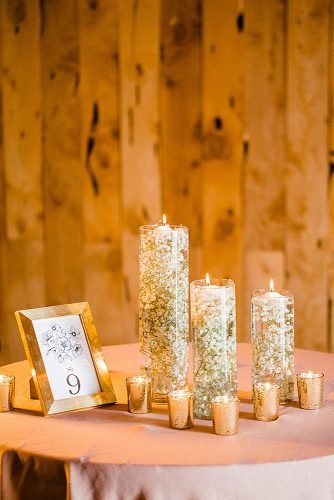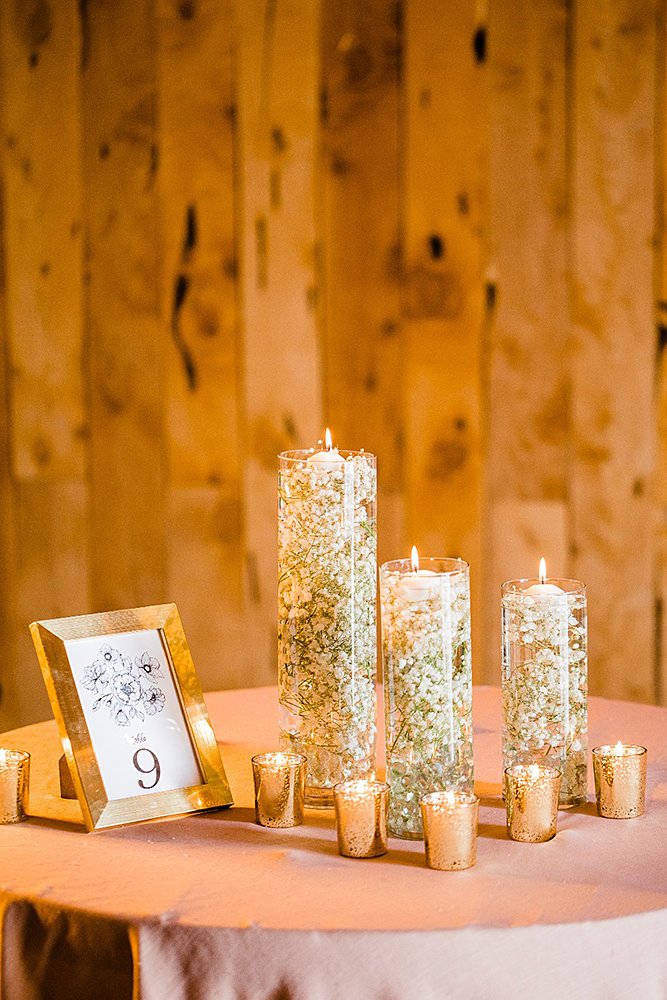 Source: joshuajerrid
Many different ways of decorating table candle holders. Wrap them up in tender baby's breath, stand in mason jars or vases, or purchase little gold candleholders. Either way they make a great addition to any table.
9. DIY Wedding Arbor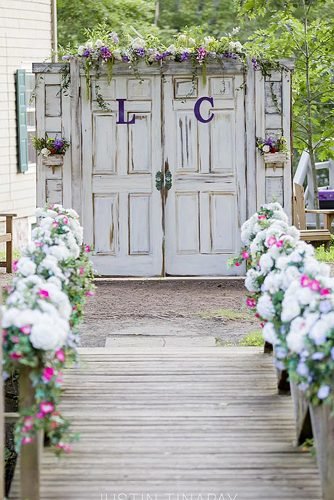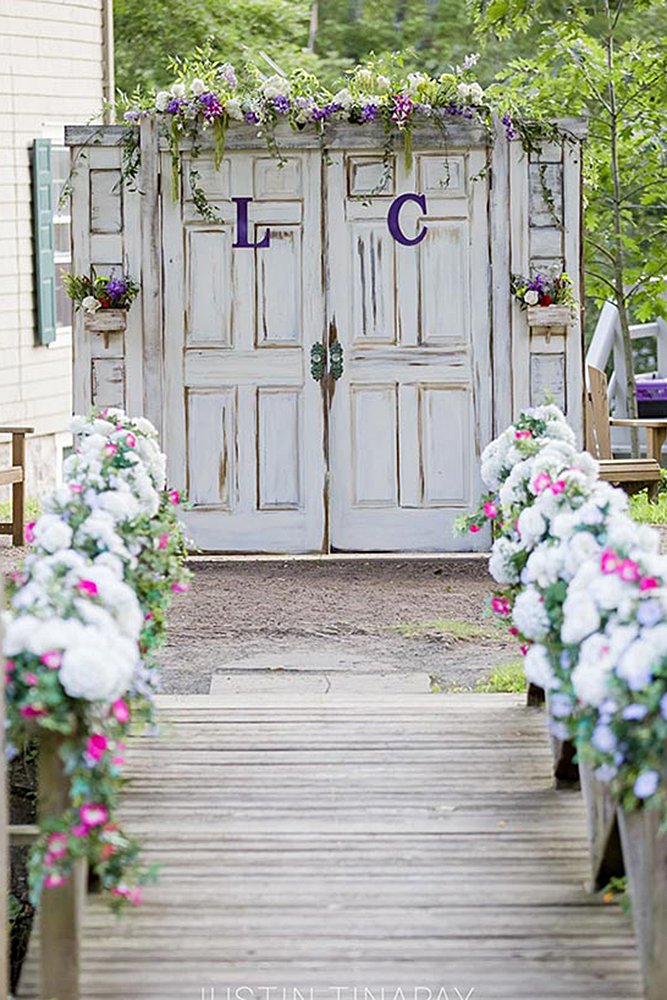 Source: justintinapay
Create an upcycled wedding arbor from an old vintage doorway. Accent with pretty garlands and planters to complete the bohemian look.
10. Backdrop With Garlands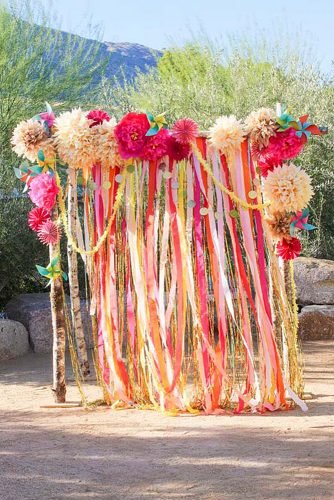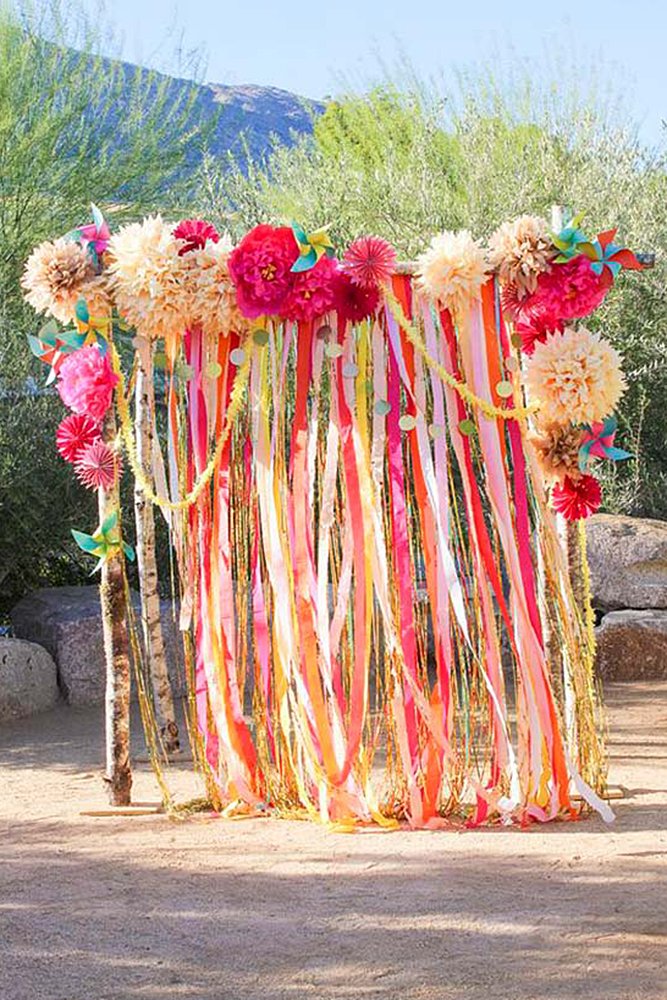 Source: ourlaboroflove
Another choice for great wedding reception decoration ideas DIY, a backdrop of garlands. Wrap the ribbons and garlands with wire ties, to help them drape more neatly and beautifully.
11. Vintage Drink Station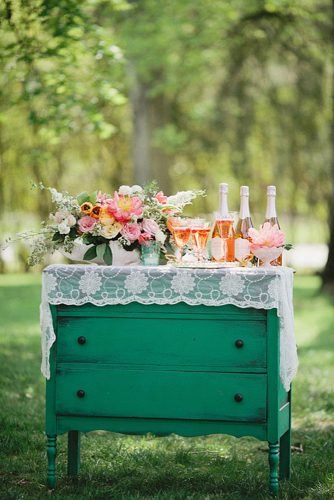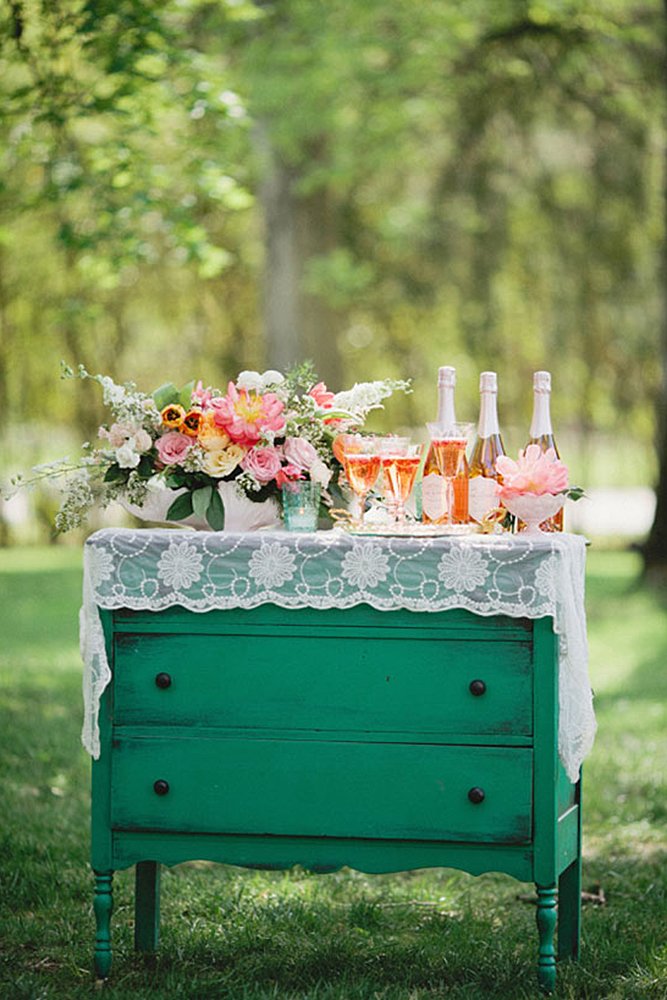 Source: kristynhogan
Complete the look of a retro themed wedding with a vintage drink station. This can be fashioned out of a vintage set of drawers or even a simple table with lace draped over it.
12. Hanging Floral Décor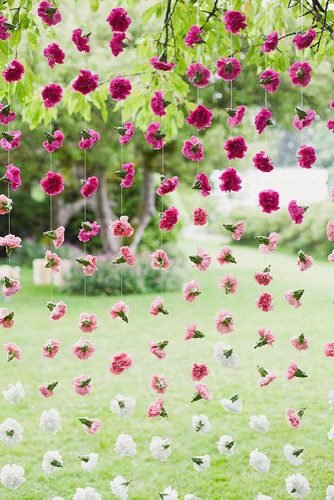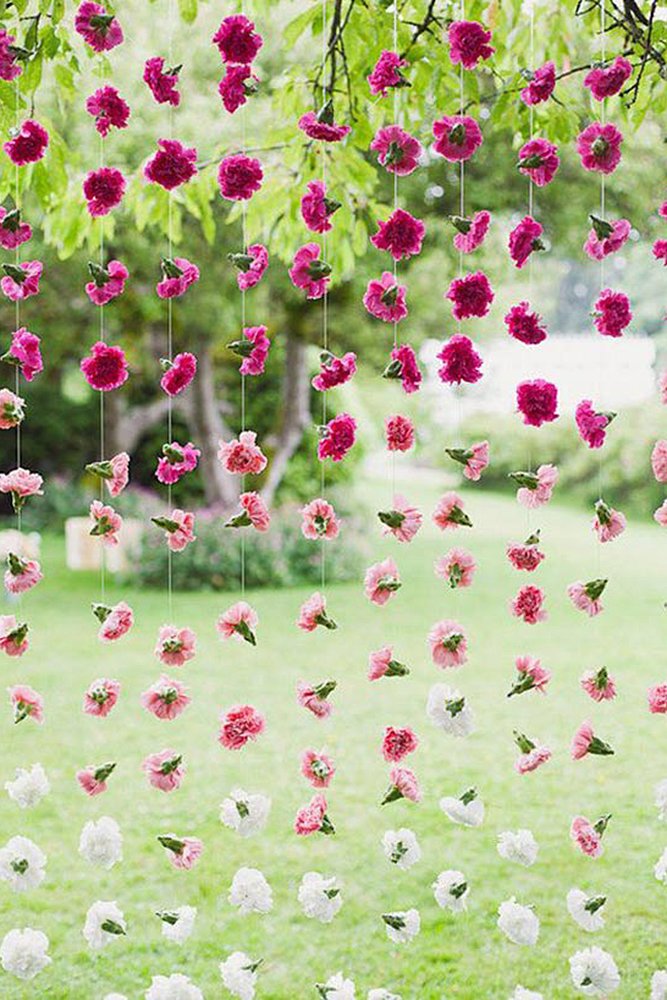 Source: verbenafloral
For more hanging décor, consider pretty tassel garlands. With the flowers of your choosing and some string, you can achieve this beautiful backdrop for your special day.
13. Champagne Corks Place Cards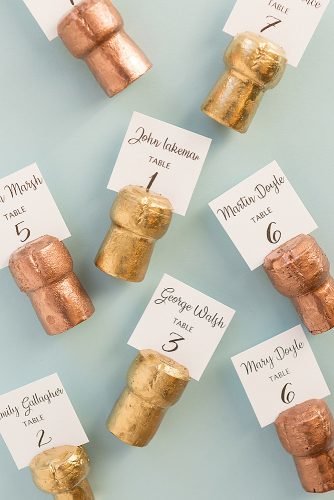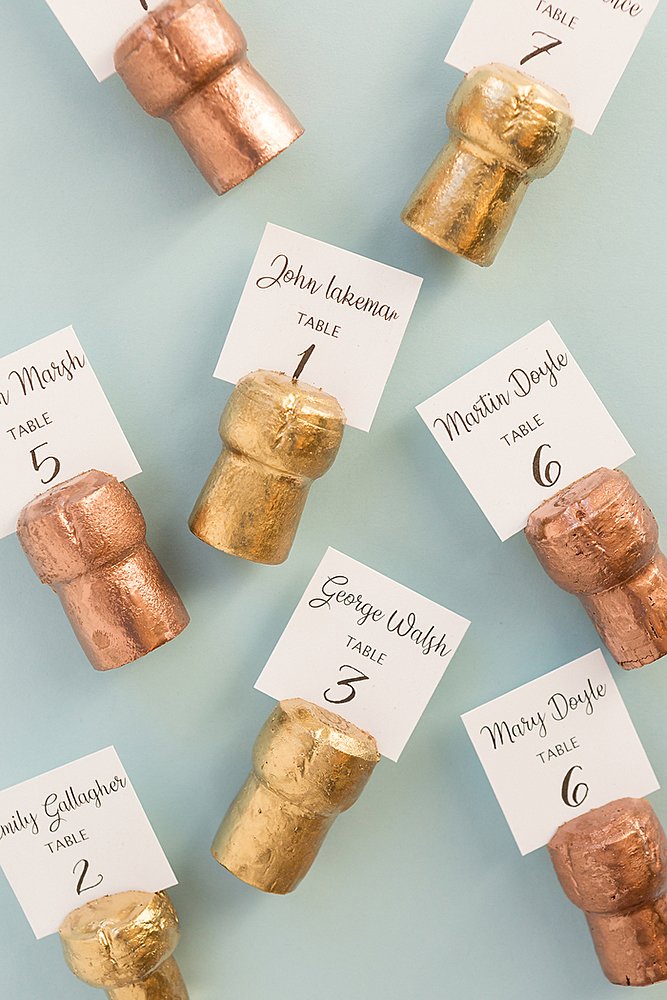 Source: gillianellis
Don't throw away those champagne corks just yet. They make simple and easy to create place card holders. Create the slit to hold the cards and you have another genius DIY wedding reception idea.
14. DIY Wedding Sparkles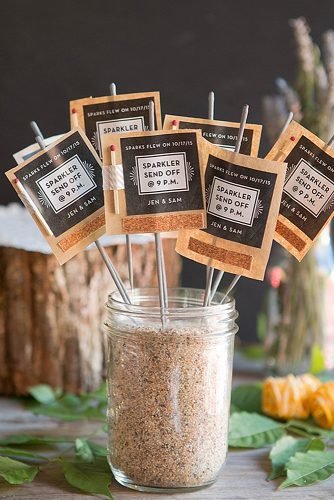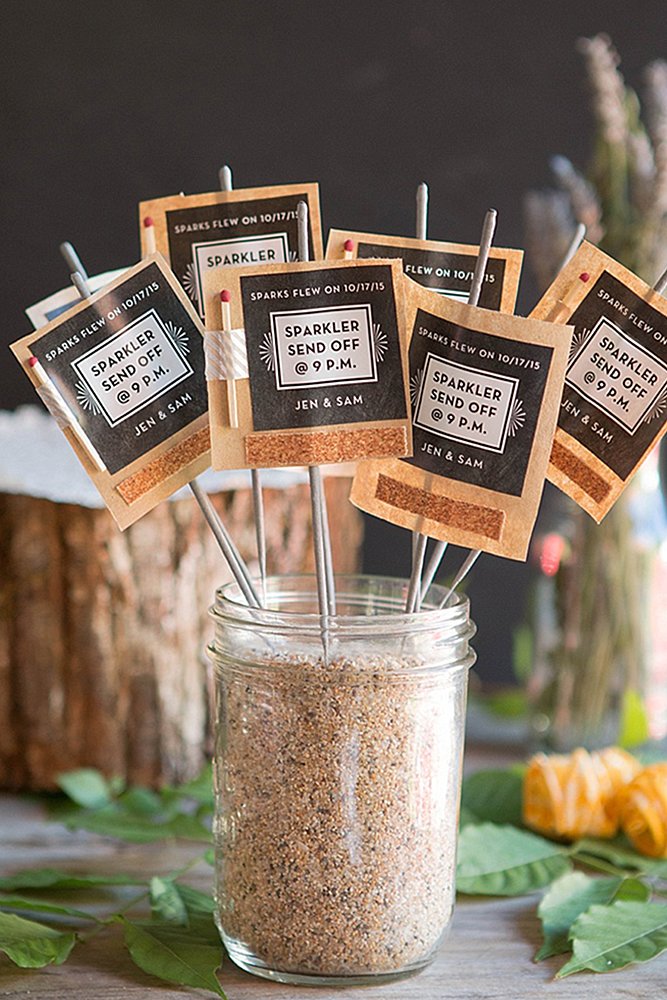 Source: evermine
Make these cute, sparkler send off kits to display near the door on the table so each guest can just pick one on their way out. A grand and certainly picturesque way to send off the bride and groom.
15. Eco-friendly Wedding Toss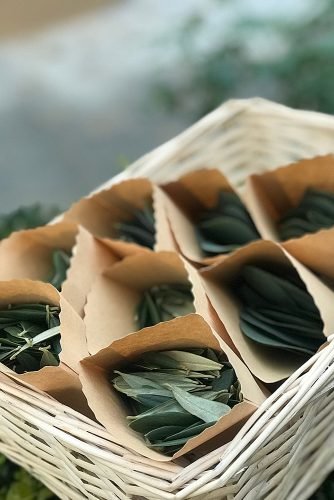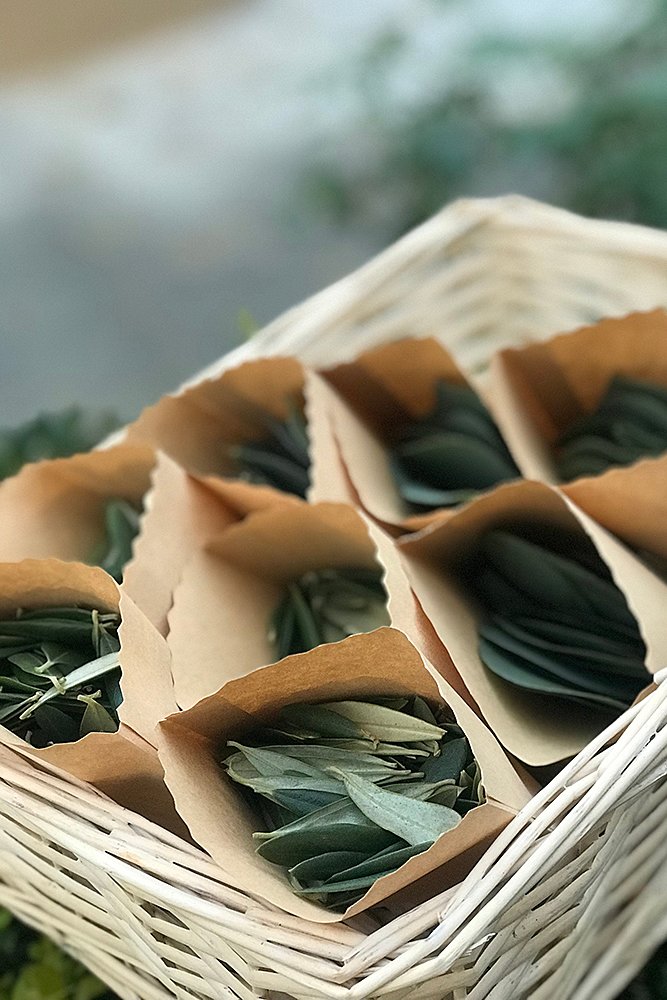 Source: pandorablossoms
Package your choice of greenery in little envelopes for an eco-friendly wedding toss. Not only will the air smell fresh, but you will definitely get lovely pictures from the beautiful contrast of colors.
16. Wedding Chair Decoration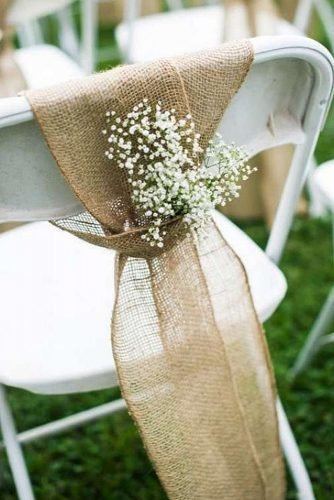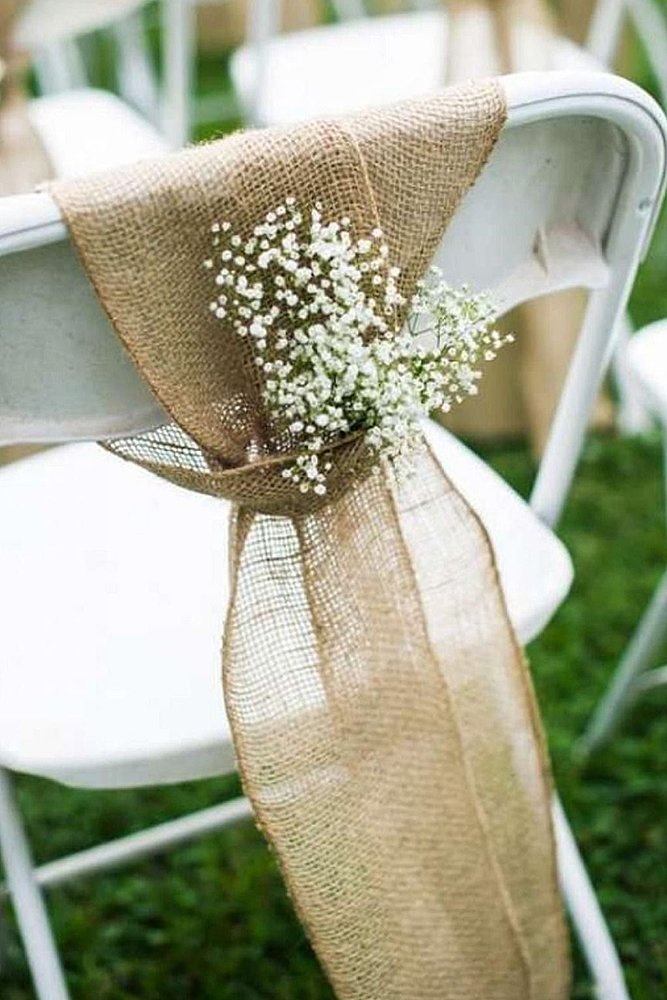 Source: chelsayoderphotography
Create beautiful chairbacks from fabric and floral. You could use tulle, organza, or any simple fabric available. Don't forget to tuck the baby's breathe or simple garland inside.
17. Vintage Suitcase For Cards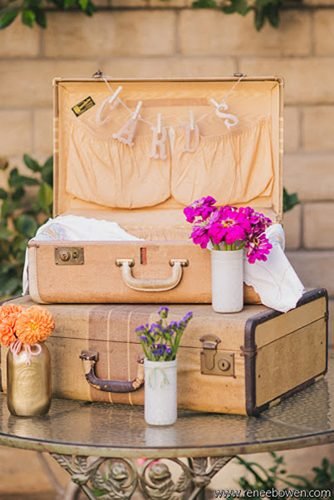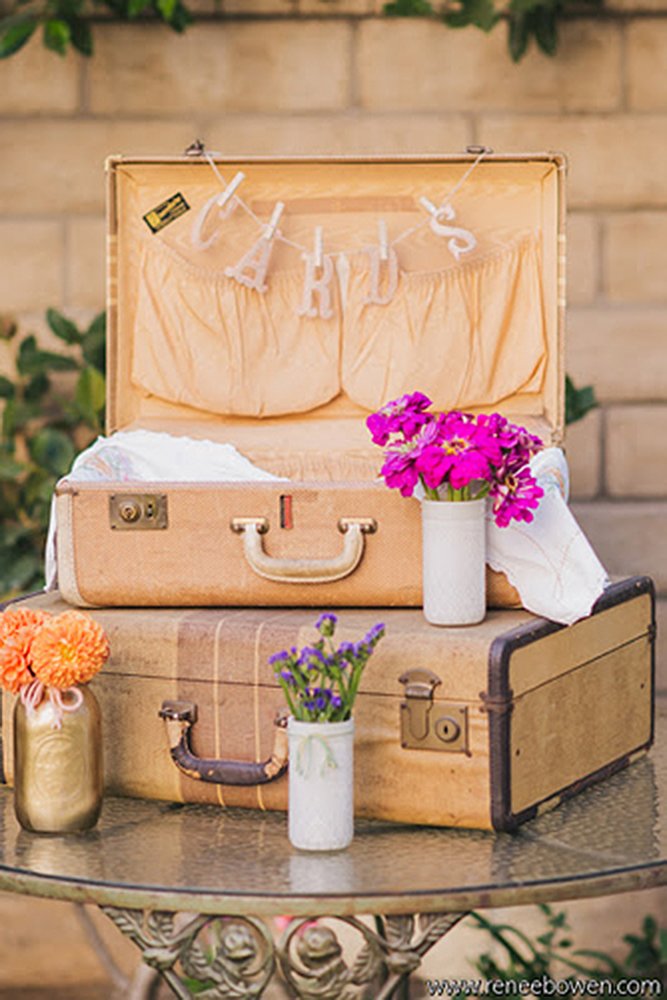 Source: reneebowen
Create a wedding card holder out of an old trunk or suitcase for that added vintage vibe. String the word, "cards" along the open top of the case so that guests know where to place their well wishes.
18. Wine Corks Bar Sign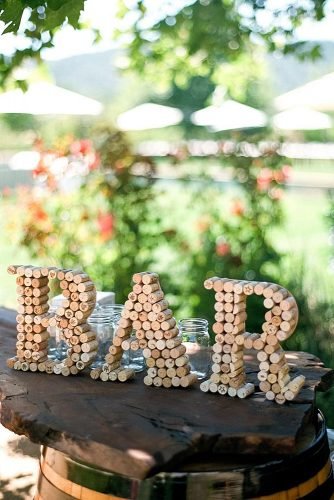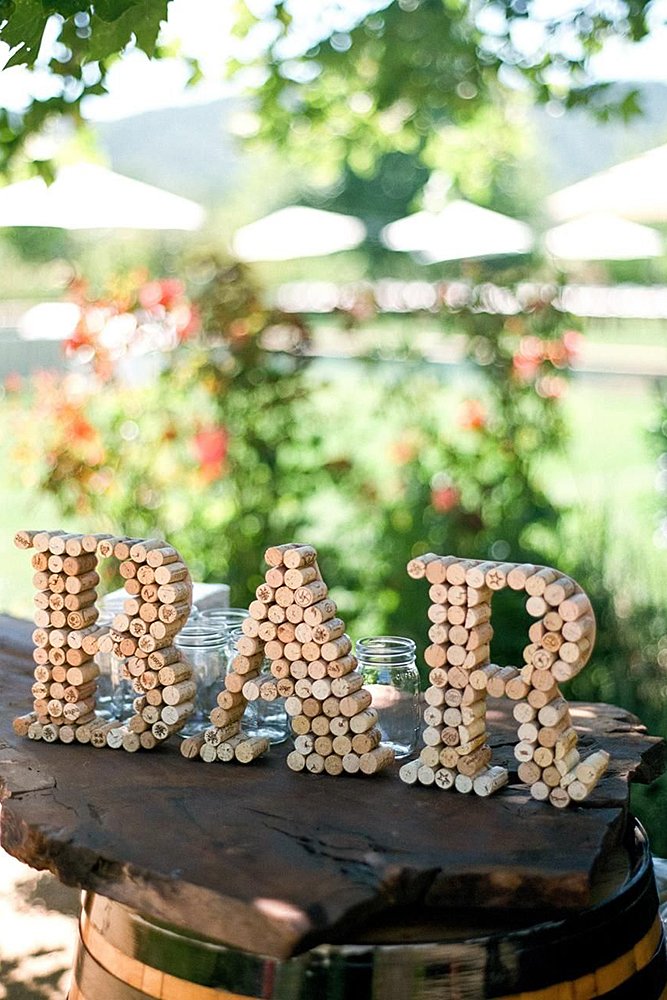 Source: theedgeswed
Make a simple and yet beautiful bar sign out of wine corks. Cut out the letters on craft paper, and then glue the corks together to spell out the word.
19. DIY Wedding Ideas With Flower Stakes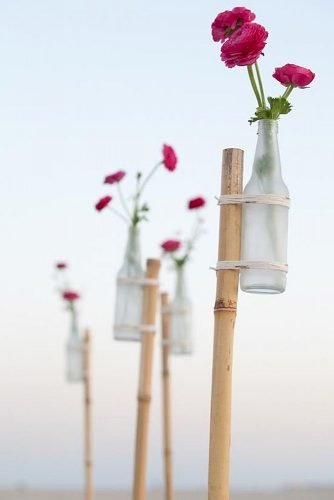 Source: somethingturquoise
With string, a few stakes and bottles as glass vases, you can recreate these flower stakes for a beautiful outdoor wedding.
20. Vintage Decoration With Windows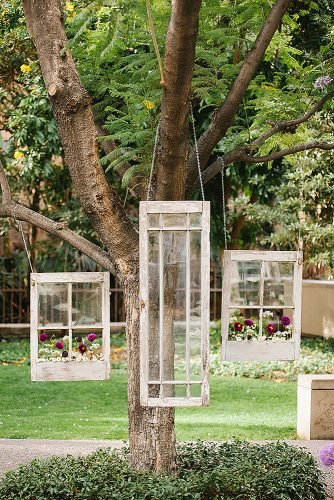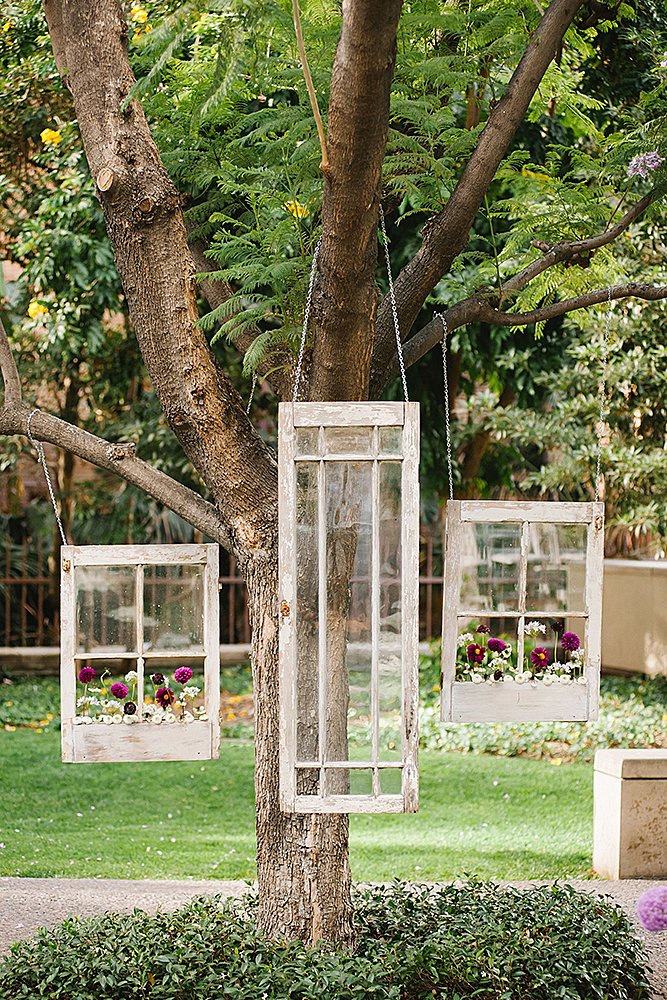 Source: luminairephotography
Another choice for wedding decoration ideas DIY for an outdoor wedding. Decorate the trees with hanging vintage windows for a special look.
DIY wedding ideas do not have to be difficult or time consuming. Either one of these wedding ideas can get you started on creating beautiful do it yourself creations for your special day.
The post 20 Amazing DIY Wedding Ideas appeared first on Wedding Forward.