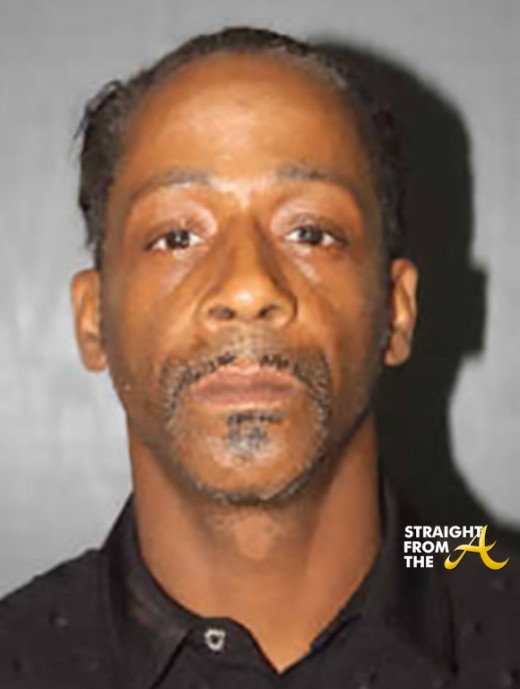 Another day, another arrest for troubled comedian Katt Williams.
Williams, 42, was just in the news last month after being caught on camera in an embarrassing fight with a 17-year-old, but clearly he's attracted to jail cells!
[WATCH: Katt Williams Hilariously Explains Fight With Teen… (VIDEO)]
Now Katt has yet another mugshot to add to his growing list after being arrested for an altercation that occurred at Atlanta's Spondivits Seafood restaurant last night.
Details below… (more…)
Related Posts
PIMP DOWN!! Katt Williams Arrested in Georgia… (AGAIN)
Mugshot Mania – Katt Williams AND Teen Locked Up After Viral Fight…
Katt Williams Facing Court Ordered Psychiatric Treatment After Yet Another Arrest… [MUGSHOTS]
Katt Williams Explains Burglary Arrest But Not Hostage Accusation (Video)
Katt Williams Update: Comedian Released on Bond (AGAIN)… [COURT VIDEO]
Mugshot Mania – Restaurant Owner Accused of Forcing Disabled Black Worker into Slavery…
Mugshot Mania – Katt Williams Faces NEW Charges in Atlanta… [VIDEO]
Mugshot Mania ~ Katt "Burglar" Williams
Mugshot Mania: Katt Williams + 3 Women & A Tractor = Drug Deal Gone Bad?
Katt Williams Explains Recent Georgia Arrest… [VIDEO]
Straight From The A [SFTA] - Atlanta Entertainment Industry Gossip & News