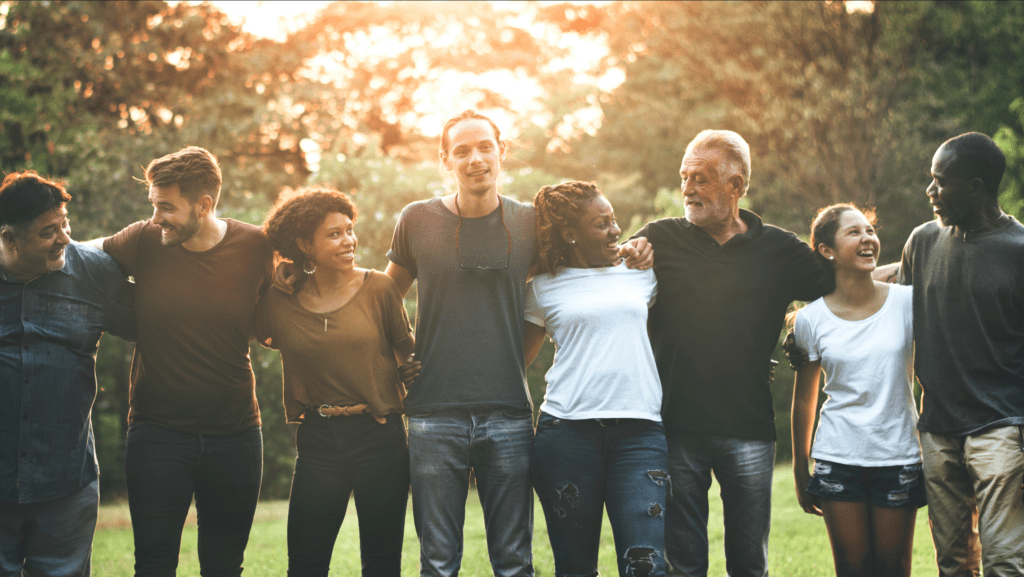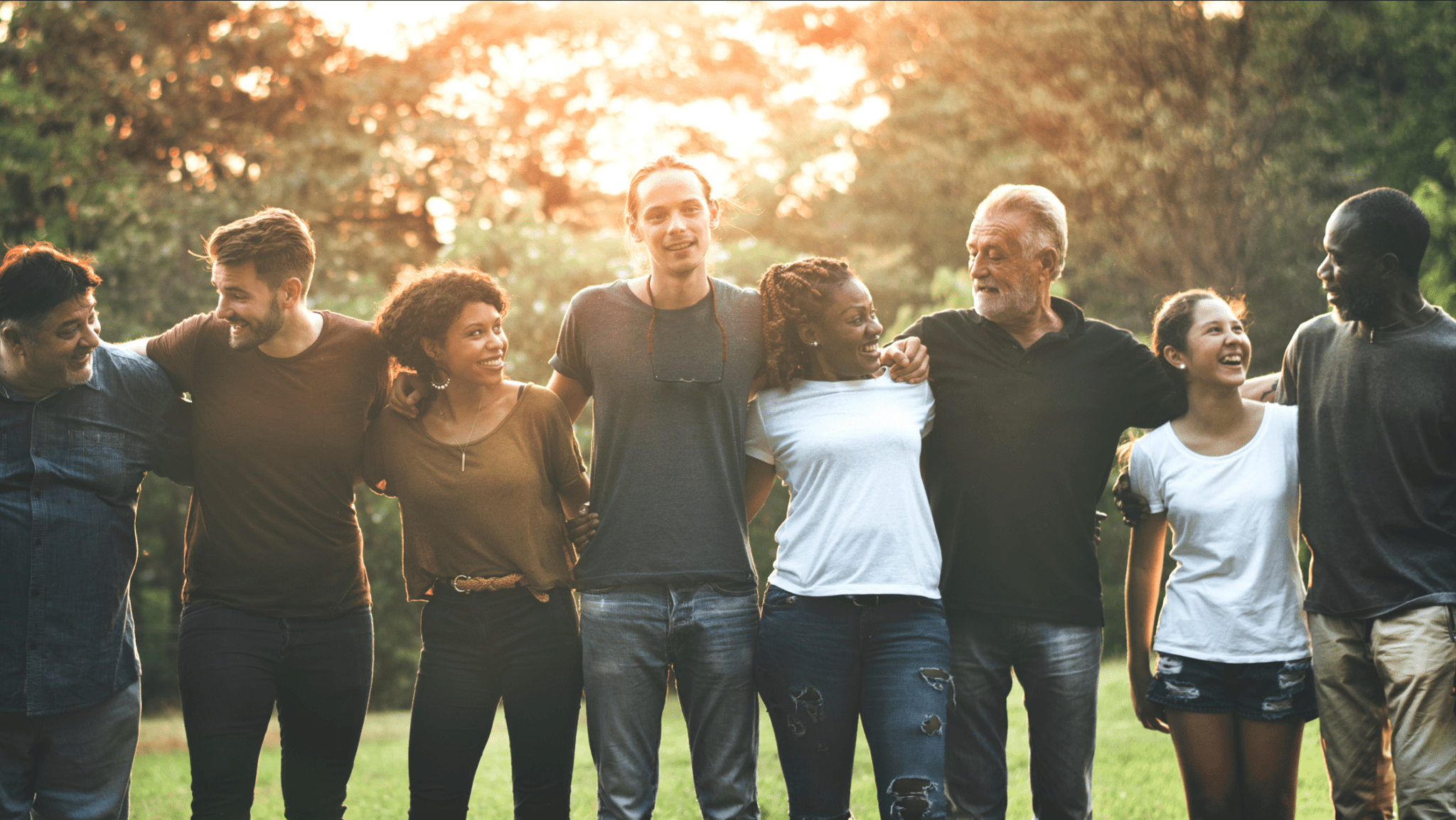 "Representation Matters" is a slogan that speaks to the importance of portraying minority communities on national and global platforms in genuine and positive ways. Every person experiences the world differently – that's why everyone deserves to feel visible and have their reality, values, and perspective affirmed. However, representation is not always done right. Find out why representation matters, and how you can help underrepresented groups gain visibility in the media and other areas of life. (Estimated reading time: 10 minutes)
---
"Diversity is a fact, inclusion is a choice."

— Justin Trudeau
---
Sidney Poitier was a pioneer who shattered glass ceilings by becoming mainstream Hollywood's first black lead before the U.S. even had a Civil Rights Act. In 1964, he became the first-ever black man to win an Academy Award for Best Actor.
Poitier acknowledged this enormous achievement when he received the 2001 Honorary Academy Award. "I arrived in Hollywood at the age of 22 in a time different than today's, a time in which the odds against my standing here tonight 53 years later would not have fallen in my favor," he said.
"Back then, no route had been established for where I was hoping to go, no pathway left in evidence for me to trace, no custom for me to follow."
Poitier not only opened doors for a generation of black performers, but also changed the way society viewed black people based on the roles he selected.
Before the 1950s, black characters were based on racist stereotypes, meaning black actors often played roles like lazy servants and beefy mammies. Poitier refused to be limited by these parts and opted for leading roles in films like "To Sir, with Love" and "Lilies of the Field."
His characters projected sophistication, respectability, and grace, making him an icon who won the loyalty of not only African Americans but the goodwill of white liberals. While his films were critically acclaimed, and his acting skills lauded, his career created a ripple in social change.
In a time when the media concentrated on white and light-skinned protagonists, he was one of the first actors to normalize the appearance of Underrepresented Groups and shape the views of their members.
Decades later, the trail that he blazed reminds us of the possibilities for growth, progress, unity, and empathy when we make room for representing talent of all sorts, regardless of race, nationality, or family background. We know there's magic in seeing ourselves represented.
What is representation?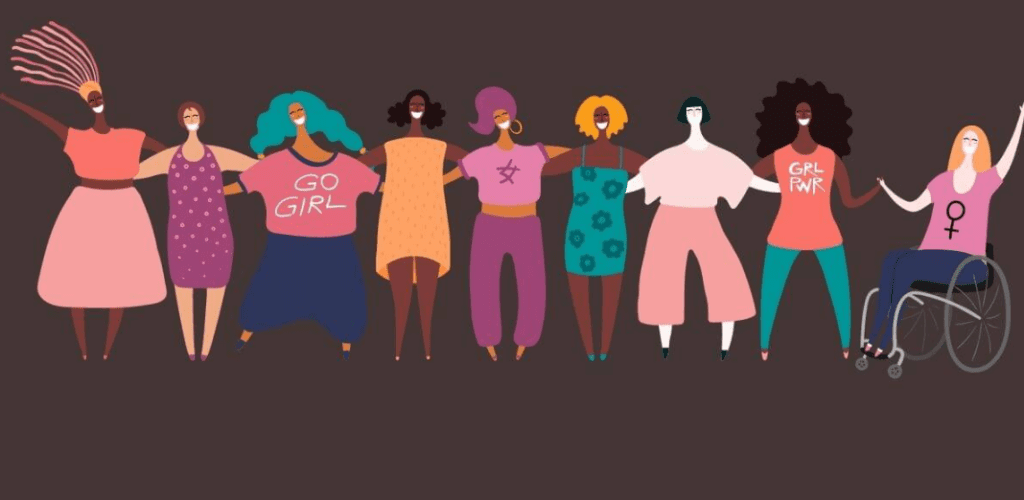 If you've been following social justice conversations and popular culture in recent years, you may have noticed the phrase or hashtag "Representation Matters."
This slogan speaks to the importance of portraying minority communities on national and global platforms in genuine and positive ways – because of how powerful it is in influencing attitudes.
Representation is essential in sports, politics, leadership, and the corporate world. But it's primarily referenced in the media, like films, TV, radio, and online or print publications. It's not just about depicting underrepresented groups but presenting them in ways that are respectful, realistic, and reflective of real life.
There are several minority groups typically underrepresented in mainstream media. They include people of color, people with specific body shapes and types, women, people from minority ethnicities or national origins, socioeconomic status, religion, and disabled people.
While there has been a slow and steady increase of diversity in media, there is still a long way to go before people of all types feel seen and heard through representation.
History of representation
Historically, the media and film industries have a poor track record of representing diversity in a positive and accurate light. Hollywood, one of the biggest exporters of culture, has overlooked the importance of diversity since its inception.
The roots of ignorance are in systemic racism, institutionalized racist practices, and perpetuating false narratives and negative stereotypes.
Minorities miss out on representation because our society relies on outdated ideologies that appeal to the majority at the expense of minorities. However, in the early 20th century, diverse groups started scrutinizing their place in the media and raising awareness about why representation matters.
They've also made a case against featuring minorities in roles encouraging unconscious bias, like characters who are uneducated, terrorists, drug addicts, and devious. Campaigning for fair representation prevents specific ethnic groups and races from being featured primarily in derogatory roles.
The good news is that there is a shift in a positive direction as the media makes concerted efforts to include minorities in the conversation and create more room for them to be seen in various avenues of life, including giving them a platform.
Why representation matters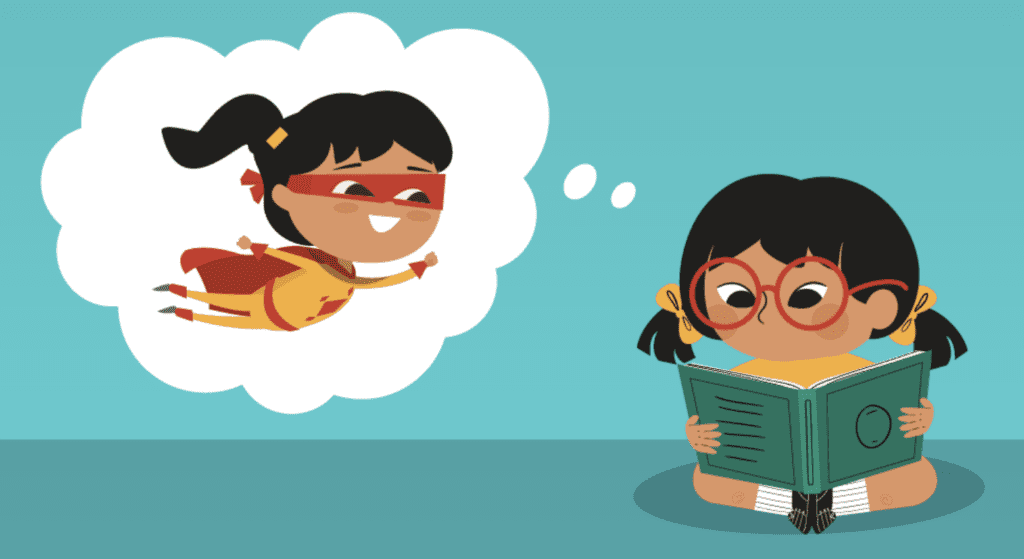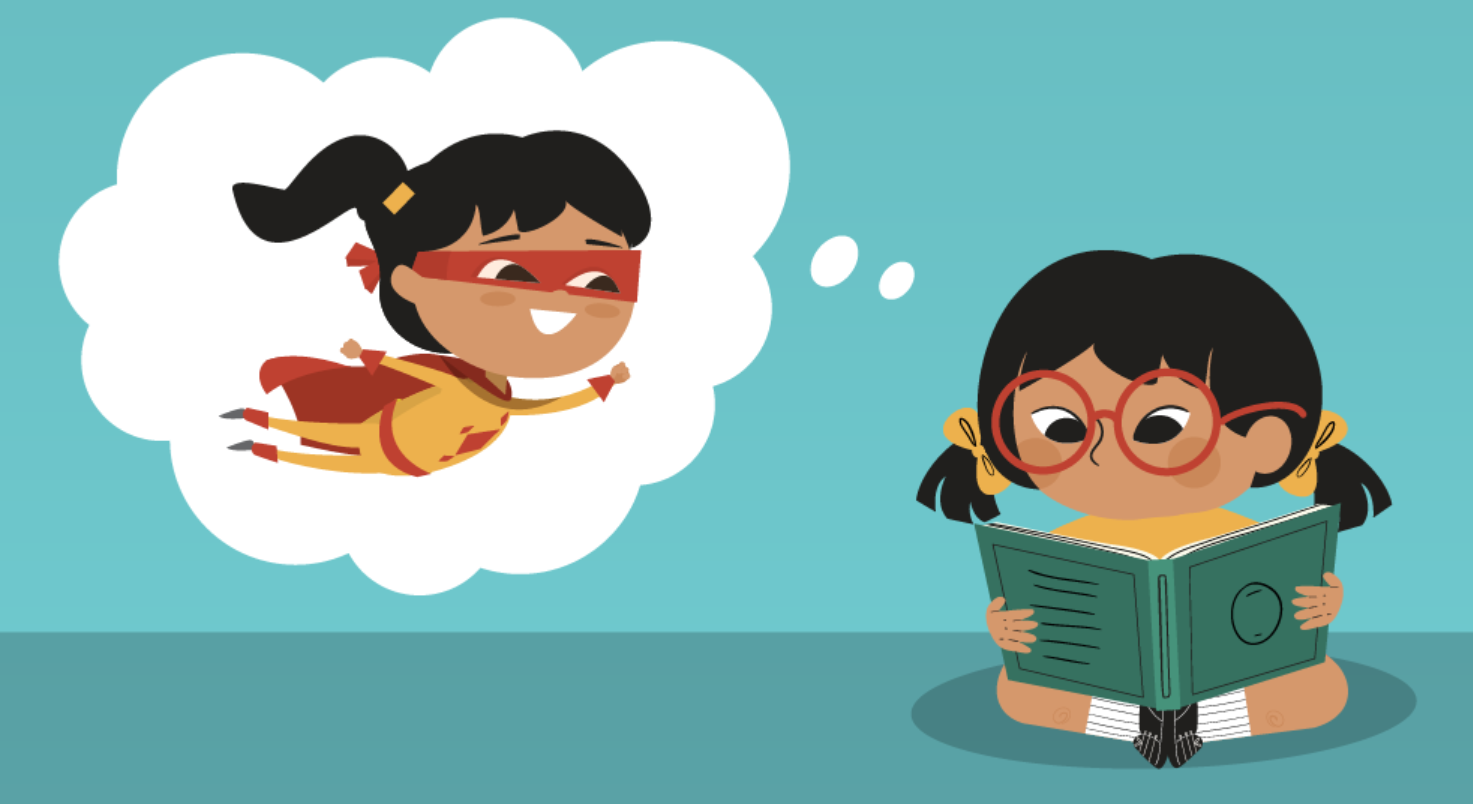 Every person experiences the world differently – that's why everyone deserves to feel visible and have their reality, values, and perspective affirmed in the media they consume.
As our world becomes increasingly global, diverse, and multifaceted, we must change our content to align with reality and responsibly guide discourse about people and their experiences.
Representation matters for these five reasons:
1. It combats negative stereotypes
Stereotypes can be detrimental. However, when groups are considered accurately and respectfully, it changes how others see them and builds confidence and self-esteem in those who are represented. Research has shown that the more contact and exposure people have to groups different from them, the less likely they are to experience unconscious bias, subscribe to stereotypes, and be prejudiced.
Representing other groups expands our idea of what is 'normal' and gives us insight into alternative experiences to understand and empathize with those different from us.
2. Underrepresented groups find role models
Having a powerful role model can help us grow. Seeing someone who represents us and is in a position of power and success can show us what's possible and inspire us to accomplish our goals, regardless of the odds. We realize we are not lesser and are just as capable as the dominant groups. We can become the president, a scientist, a social worker, or an astronaut because someone who looks like us has become one.
3. It opens up new opportunities
When people are seen in the media, they enter mainstream culture. Whether it's corporate board rooms, the fashion runway, or movie sets, more opportunities are created for underrepresented groups because that's what is expected. It goes beyond tokenism and opens the door for more challenging and interesting positions that allow people to explore their potential and express their creativity.
4. It becomes educational and widens our horizons
Being exposed to different races, cultures, and ways of being and seeing in the world can benefit those who belong to dominant groups. They are exposed to new experiences and ideas that enrich their lives and teach them something new. For instance, watching a Netflix show like "Indian Matchmaking" exposes Western audiences to the practice of arranged marriages in ways that can remove the stigma and mystery behind it.
5. The mental health of the underrepresented groups improves
By creating an inclusive culture through representation, people feel valued and important. We communicate that representation matters. Their presence in the fabric of society is acknowledged and instilled as a sense of belonging. It can also open avenues for members to find support and kinship, like in fan groups of a TV show in which they feel heavily represented. Several studies have shown that the cumulative effect of good representation boosts wellbeing, self-esteem, and improves mental health.
When representation isn't done right
Token representation is not enough – we need quality representation that offers a multi-dimensional, accurate and deeper look at minority groups. There should be guidelines created based on standards that meet these criteria.
When not grounded in knowledge and research, there is a tendency to lean toward low-quality representation. Here are three indicators of that:
1. Misrepresentation: When representation is not accurate or reflective of the true experiences of those represented. This may occur due to a lack of consideration or knowledge on the part of the creators.
An example of this is in the original version of the movie Aladdin. In the song "Prince Ali", Genie sings for everyone to "brush up your Sunday salaam." This was changed in the 2019 film version, where Genie says, "Brush up your Friday salaam," as Friday is the Muslim holy day.
2. Tokenism: When the media or other authorities include minorities or other underrepresented groups to check the box of inclusion and make something appear more diverse than it actually is. This can consist of recruiting staff based on the color of their skin to fulfill a diversity hires quota or including a gay friend in a sitcom.
3. Stereotyping: Characters that manifest a stereotype are a harmful form of representation. They are portrayed based on ignorance and an assumption of how a specific type of person is supposed to be based on their ethnic, national, racial, gender, or religious identity.
Stereotypes seem harmless, but they fuel unconscious bias and perpetuate negative beliefs about a group. For instance, for many years, Arabs in Western media were portrayed as oil-hungry magnates or terrorists.
4. Typecasting: This term is specific to actors repeatedly offered the same roles because they look like a particular stereotype. This happens to everyone, but minorities tend to get pigeonholed the most because of their appearance.
After the live-action remake of Disney's Aladdin, Mena Massoud, who plays Aladdin, couldn't break ground in Hollywood, even though the movie grossed over $1 billion at the box office due to the lack of roles for actors who look like him.
5. Excessive suffering of characters from minority groups: Stories based on the grief or trauma that members of an underrepresented group experience can trigger people who identify with the characters involved. Overdoing the depiction of exploitation can be inappropriate and harmful in the long run.
6. Representation that alienates other groups: While accurate representation benefits those getting visibility, it should not happen at the expense of excluding other groups.
For example, the creators of the 2023 live-action remake of "The Little Mermaid" cast a black actress instead of a fair-skinned redhead woman with blue eyes. Disney faced backlash from loyal fans who emotionally connected to the original character and for whom a black Ariel impacted their childhood memories. Instead of being heard, they were instantly labeled as "racist" by supporters of the casting, thus, hurting their sentiments.
A better alternative to increasing diversity in Disney entertainment would be creating new, original characters that feature black actors in leading roles, as they did in the movie," Black Panther," which was met with critical acclaim and was loved by people of all backgrounds.
Representation matters: Steps we can take to make others feel part of the conversation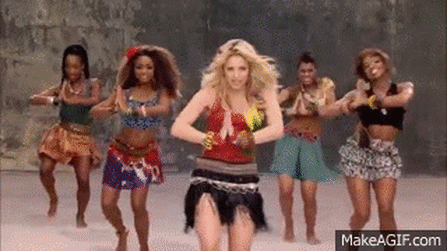 We can ensure high-quality representation of minorities and underrepresented groups by keeping these things in mind:
1. Do your homework: A prerequisite for accurately and fairly representing characters is backing it up with research. Any characterization that highlights either negative or positive aspects of identity should be done with factuality and verified with experts. An example of this is the casting of Cleopatra in the Netflix series "Queen Cleopatra." The creators of this film did not consult any experts from Egypt before casting a black actress to play the leading role.
2. Include actual members of groups: Sometimes, production teams hire people based on their appearance rather than their race and ethnic background. For instance, they will cast a Hispanic person to play an Indian. This occurred in the 2023 Oscars performance of the award-winning song "Naatu Naatu." There was an uproar from the Indian community because none of the dancers were from India.
3. Add relevant and meaningful roles in the story: Instead of adding a character to fulfill the diversity requirement, ensure they have a valuable, active role functional to the plot. Placing a character in the background waters down your message of representation. Give them the stage and allow them to shine in their own right.
4. Capture the true essence of their experience: Those from marginalized communities go through different experiences unique to their people that shape their perspectives on life. They harbor internalized feelings and generational issues like mental health concerns, racial profiling, and acts of injustice that more privileged groups won't understand. We need to ask ourselves, "Am I accurately capturing the reality of the experiences of my characters?"
5. Engage with the community: If you want to understand a group, you'll find everything you need to know in the people's hearts. Engage directly with people from underrepresented groups in person or by hearing their voices in books, blogs, podcasts, and on social media. By immersing yourself in their world, you can capture the nuances and small details you would miss out on if you kept your interaction at a surface level.
6. Give equal access to opportunities: In business, underrepresented groups who aspire to climb the ladder should be given an equal chance. Training and mentorship programs should also be designed with their needs in mind and offer support and networking opportunities. By taking these steps, companies can create a diverse workplace and an environment where employees are happy, thrive, and can progress in their careers.
Our world is like a mosaic. It's a painting composed of millions of smaller colored tiles represented by people of different backgrounds. By sharing the global platform with various individuals, we essentially celebrate and showcase the beautiful hues that make up our planet.
All my best on your journey,
Seline

Questions for you: Why do you think representation matters? How would you like the groups you belong to be portrayed in the media?
Did you like this post? Sign up below, and I'll send you more awesome posts like this every week.
The post Why Representation Matters When it's Done Right appeared first on The Dream Catcher.