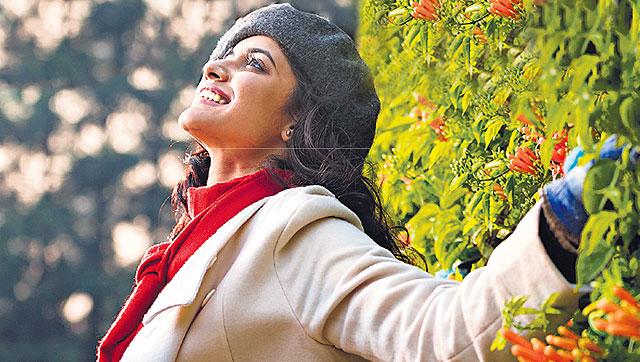 Mindfulness: the practice of maintaining a nonjudgmental state of heightened or complete awareness of one's thoughts, emotions, or experiences on a moment-to-moment basis. –Merriam-Webster.com
It was a sweltering summer afternoon in July on the day that I was visiting the magnificent temples of Wat Pho in Thailand. I experienced an instant sense of relief upon entering these tranquil holy grounds, away from the hustle and bustle of the crowded streets of Bangkok.
I was one amongst the several other awe-struck tourists that day who marveled at the exquisite golden minarets of the temples and ornate walls that were etched with stunning images of the Buddha. But nothing prepared me for the ultimate highlight of my trip, which was nestled in one unassuming shrine.
Our tour guide gingerly led us through a narrow walkway until he asked us to stop and behold the imposing figure that lay in front of our group. Covered in golden leaves and mother-of-pearl illustrations was an imposing statue of the reclining Buddha. It stands tall at an impressive 15 meters high and 46 meters long – to say it was Breath-taking to witness in person is an understatement.
After taking in the scene, I walked closer towards the face of the Buddha to study his expression. The artists depicted him as someone who was not only a revered sage but an actual person who was flooded with grace and love. It is from this serene and centered place that he preached his wisdom, which is still venerated thousands of years later by both devotees and non-devotees of the Buddhist tradition.
The calm expression that the Reclining Buddha exudes sent me off into a long reverie. I wondered what our world would be like if we all had the capacity to find a similar kind of repose in our own lives. I'll admit that I'm not someone who easily engages in regular and deep meditative practices. I am cerebrally-driven and therefore, I have to make a more concerted effort to quiet my mind.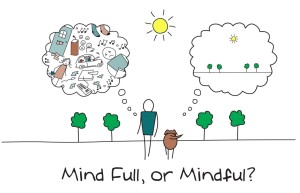 In today's demanding world, filled with deadlines and pressing demands, it is indeed a challenge for many people to access a state of Mindfulness. We are bombarded by a plethora of tasks that require our instant attention in an already over-stimulating environment. People like me who can get caught up in our heads have to go against the currents of our thoughts to slow down and tune into our inner world.
Many achievers who are on the fast track towards success have the misconception that slowing down in any way is a waste of their time. Making time for stillness is perceived as an inconvenience that would take away a large chunk of time, which could've been used for something else more productive. They fear that others will overtake them and that their entire world will collapse if they take a breather.
But carving out space for some downtime is essential to our health and wellbeing. We need it to calm our nerves and listen to our mind and body. When we are mindful, we feel more in control of our lives and confident in our abilities to deal with problems. There are numerous other benefits of cultivating mindfulness including increasing our attention span and creativity, and building feelings of benevolence.
If our minds are perpetually preoccupied with noisy thoughts, there is no way that we can access the wisdom of our wiser self. Instead, we become like hamsters running inside a wheel, constantly on the move. In this way, we lose touch with what is happening within our internal space.
Adrenalin junkies who like the rush of a hectic lifestyle are prone to facing major stress and anxiety-related health issues. Countless experts have warned us about the potential risks of the various chronic diseases that result from a frazzled bodily system. We can't afford to wait until we reach a point of burnout and total breakdown before we decide to change our course.
The good news is that cultivating mindfulness does not require as much time and commitment as we think it does. Author Brené Brown refers to the practice of mindfulness quite simply as an experience of stillness. Stillness, according to her, is not about focusing on nothingness but about creating a clearing – an emotional clutter-free space that allows us to feel, think, dream and question.
The good news is that it can be accomplished, even if you do lead a busy lifestyle with a whole lot on your plate. It will, however, require sincere efforts and discipline, especially in the earlier stages of implementation. Here are 5 Simple Ways by which you can Practice Mindfulness in your daily life:
Focus on your breath: One of the most effective ways to practice mindfulness is by bringing awareness to your breath when in the midst of your daily activities. Most of us don't realize that whenever we are stressed out, we have a strong tendency to hold our breath and have shallow breathing. By directing our attention to our breath, we not only take in more air, which relaxes our minds, but we bring our focus to living in the here and now. There are many exercises that we can engage to bring more focus to our breath, such as certain breathing exercises, meditation practices and yoga.
Schedule time for relaxation: We will feel considerably more at ease if we consciously carve out time in our schedule for rest and relaxation. This is where good planning comes in handy, and I have provided some great tips on how to do that in my free E-book, which you can download here. People feel relaxed by engaging in a variety of activities such as walking in nature, playing golf, listening to music or having a warm bath. Do whatever you feel is effective in slowing down your thoughts and calming your nerves.
Take care of your physical health: We can't deny the existence of a strong mind-body connection. Our body consists of bio-chemicals, which in turn affects the quality of our thoughts. There are certain food, lifestyle patterns and habits that can trigger anxiety, and there are some that can induce calm. Eating a diet with lots of alkaline-based fruits and vegetables and avoiding acidic junk and processed foods will create a balanced internal climate within our bodies Also, getting sufficient physical activity and sleep will have a positive impact on both our emotional and mental health.
Engage in an activity you enjoy: Whenever we totally immerse ourselves in an activity we enjoy, we experience a sense of timelessness known as flow. In this blissful state of flow, we derive an immense sense of pleasure because we are immersed in something that genuinely satisfies us, both on a heart and soul level. You can experience flow by engaging in a number of creative hobbies such as writing, painting, knitting or gardening. What's important is that the activity should deeply resonate with you and provide a sense of gratification and accomplishment when you partake in it.
Practice present moment awareness: In addition to connecting with our breath, there are other ways by which we can increase our sense of mindfulness. For instance, we can heighten our environmental awareness by fully engaging all our five senses. In this way, we pay closer attention to the sights, sounds, tastes and texture of the things that are in our surroundings. We draw our focus away from the cacophony of voices within our heads, which usually distract us from witnessing all the beauty that exists in our world. Laughing and playing are two other ways that facilitate our efforts of living in the moment.
I would like to end this piece with a very fitting quote by James Baraz that captures the true essence of what it means to be in a state of mindfulness:
"Mindfulness is simply being aware of what is happening right now without wishing it were different; enjoying the pleasant without holding on when it changes (which it will); being with the unpleasant without fearing it will always be this way (which it won't)."
All my best on your journey,
Seline


Question for you: How do you practice mindfulness and how do you stay consistent with your practice?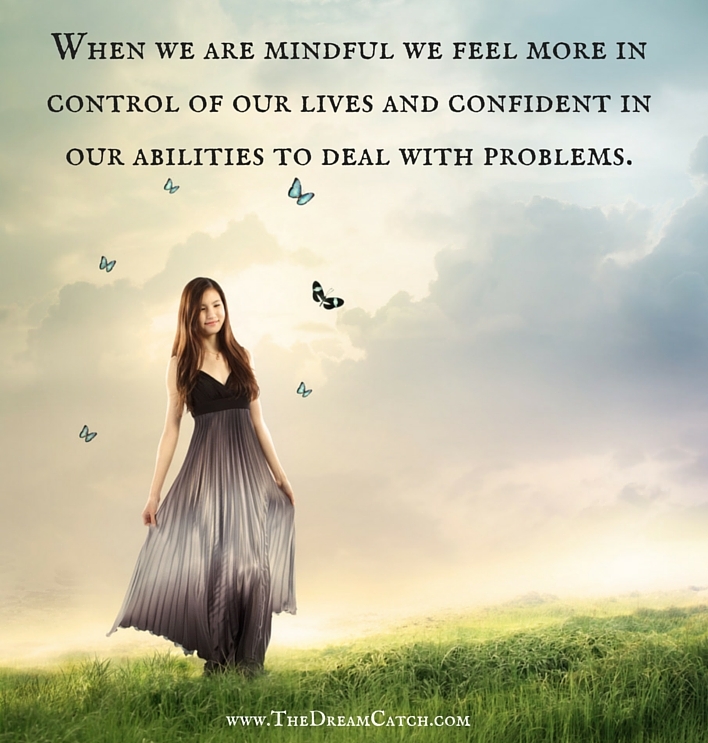 Did you like this post? Sign up below and I'll send you more awesome posts like this one every week.
The post 5 Simple Ways to Practice Mindfulness When You're Too Busy appeared first on The Dream Catcher.