You must have heard of these places but we don't think you know many couples that have honeymooned in them. Be the first! These are some of the hidden honeymoon gems.
The Azores, Portugal
The nine islands that make up the Azores are in fact the peaks of some of the world's tallest mountains, reaching from deep beneath the Atlantic. Azores has Great views where ever you go, Beaches and you can do hiking around volcanic craters. along the coastline and through the country side.
Amalfi Coast, Italy
50 kilometer stretched along the southern side of Italy's Sorrentine Peninsula, the Amalfi coast dazzles with its mysterious grottos, craggy cliffs and shimmering bays.
San Sebastian, Spain
San Sebastian is a resort town on the Bay of Biscay.San Sebastian is a place where people come to see the beaches, arts, celebrations and fiestas. San Sebastian is also famous for its food and drinks especially their sea food, The old city is full of bars and restaurants, and in the modern city, sidewalk cafes are all around.
Quebec, Canada
Quebec is dazzlingly beautiful and full of romance. In Quebec it feels like you flew to Europe
Ski from dec – april at the world-famous Mont-Tremblant.
Bruges, Belgium
What could be more romantic and inspiring than a place that looks like a backdrop for a fairy tale?Bruges is a beautiful city in belgium which is known for its canals, cobbled streets and medieval buildings.
This is one of the famous locations for types of travellers
Puerto Rico
Puerto Rico is a Caribbean island with a landscape of mountains, waterfalls and the El Yunque tropical rainforest. In San Juan. Puerto Rico is like the Goldilocks of honeymoons!If you decide to take a honeymoon or any vacation to Puerto Rico, don't miss out on going to Fort San Cristóbal, Cathedral of San Juan Bautista, Casa Blanca, Fort San Felipe del Morro and Chorros del Río la Planta.
Park City, Utah
Park City is one of the country's most sophisticated ski cities,there are plenty of luxury resorts, opulent spas and fine-dining establishments.And every January the Sundance Film Festival comes to the city.
Besides skiing and stalking celebrities in between movie screenings at Sundance, Park City has plenty of things to do all year round. With enough recreational activities to keep you happy for weeks, there are so many slope-side shops, luxury spas and the culture is a bit different.
Bariloche, Argentina
Bariloche is annother beautiful city in Argentina which is besides a large glacial lake surrounded by Andes.
Bariloche is known for its swiss alpine stle architecture and its chocolate. It is also a popular base for hiking and skiing, set in a landscape offering all the natural wonders of Argentina. You experience snow, lakes and beaches, along withnightclubs and gourmet cuisine.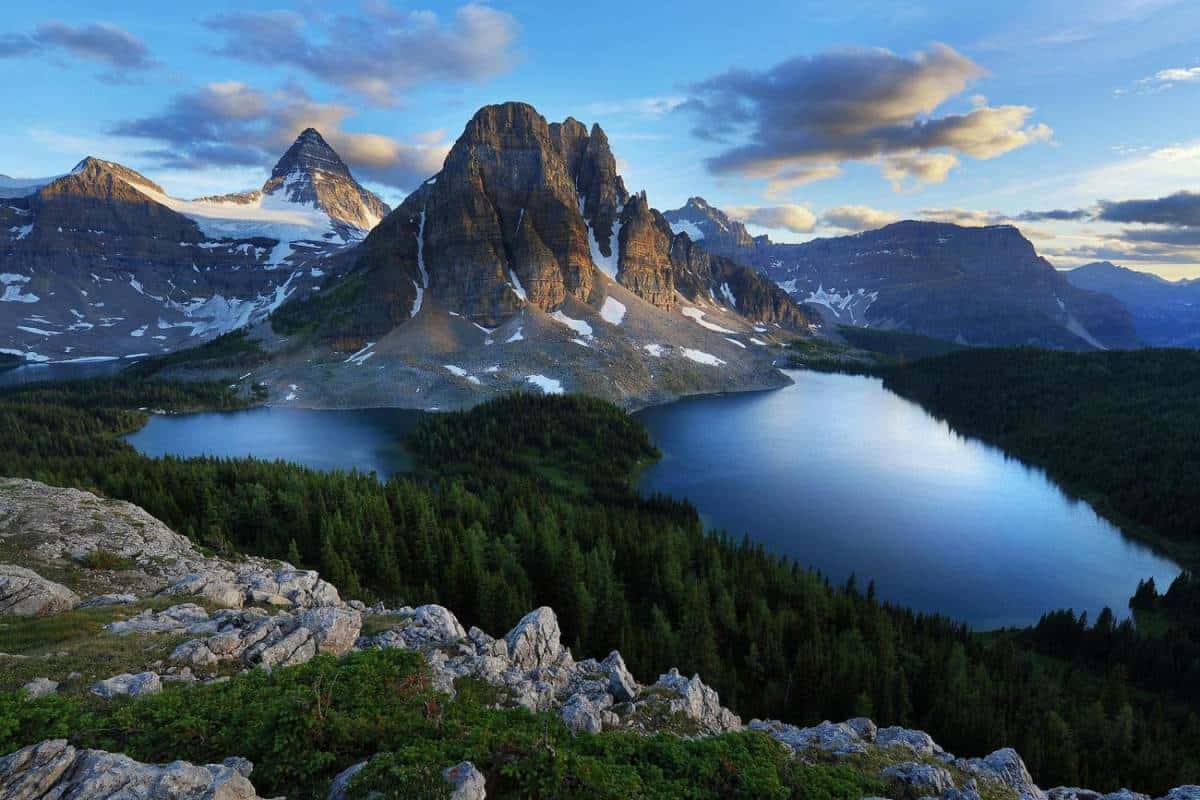 Curacao
Curaçao is a Dutch Caribbean island that is known for its beaches tucked into coves and its expansive coral reefs rich with marine life. Willemstad is the capital has pastel-colored colonial architecture, floating Queen Emma Bridge and the sand-floored. There are 18 popular beaches there and each one offers a distinct experience.
Albania Riviera
Albanian Riviera is a coastal area in the County of Vlorë, Albanian Riviera is a major nightlife, ecotourist, and elite retreat destination in Albania. It features traditional Mediterranean villages, ancient castles, Orthodox churches, secluded turquoise beaches, mountain passes, seaside canyons, coves, free flowing rivers, underwater fauna, caves, and orange, lemon, and olive groves.
Lapland, Finland
Lapland is known for its vast subarctic wilderness, ski resorts and natural phenomena including the midnight sun and the Northern Lights.
Lapland has the biggest ski resort in Finland, It has 61 slopes, the longest running two miles, with a vertical drop of over a quarter mile.
Reykjavik, Iceland
Reykjavik is the capital and the largest city in Iceland, Iceland is one of the best places in the world to experience the northern lights. You may even be able to spot them from downtown Reykjavik, but the best place to see them within the city area is probably by the seaside at Seltjarnarnes. If you get a chance to go there then definitely visit Blue Lagoon, a geothermal spa located outside of Reykjavik. The water is so warm and in the winter you are surrounded by snowy landscapes. It's just absolutely surreal and beautiful, tour the Golden Circle and also snowmobile on Langjökull glacier Its the second largest glacier in Iceland