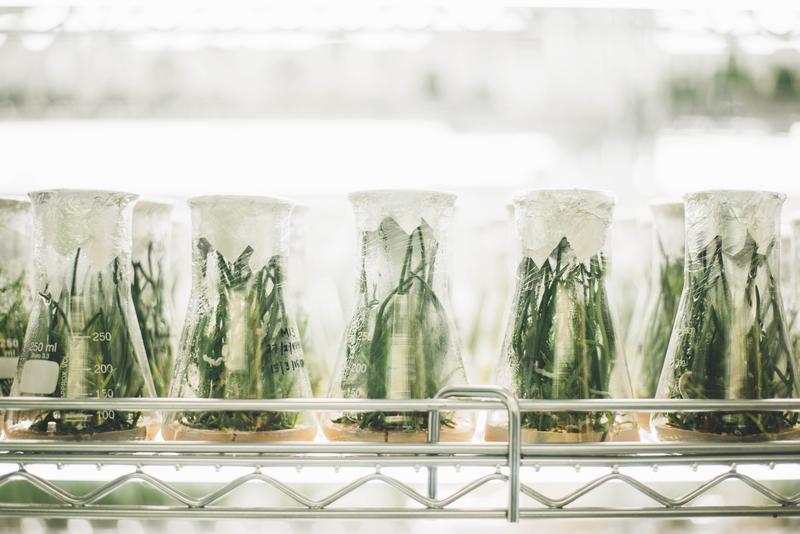 When it comes to time passing, I've had different perspectives in different seasons of life. In some cases, the passing of time feels like perpetual torture during difficult situations while other times it quickly speeds on by during moments of enjoyment.
I'm in a season now where I'm working on accomplishing multiple goals and initiatives in my life, work, and family. In my current context, the passing of time is a wonderful thing to participate in as I get to watch things grow. And it's fun.
Also, by writing as often as I am, including these monthly checkpoints, it seems to slow time down and encourage me to watch and appreciate life as it happens. It empowers me to be mindful and present.
Without further ado, let's dive into my goals for the month and several experiments I have running.
My List of April 2018 Goals
Years ago, I remember hearing a friend tell me that its best to keep our focus on less than three items at a time. It will maximize our focus and prevent the dilution of our efforts. Since I had too many goals last month, I'm trimming my new monthly goal additions to three. I'll find out if it's better to have less and overachieve or have more and fail to succeed. Here's what I've got on the docket.
Finish Book Pre-written Content Population: I'm 75% finished with this task, but apparently it's gonna end up taking my three months to finish the initiative. By month's end, I should be set to start reading my next book rough draft.
Update Why The Universe Is The Way It Is Commentary Blog Post: In 2016, I read a book (Why The Universe Is The Way It Is by Hugh Ross) with a friend and wrote a commentary on Facebook on each chapter that also included snapshots and graphics. I published a blog post to embed all of these posts, but the user experience in consuming the content is not as good as I'd like it to be. Also, Google doesn't seem to have recognized the embedded content so the page is not ranked well. As a result, I've started migrating the content over from Facebook to the blog post itself. I've migrated the first three chapters and need to complete the remaining ten by month's end.
Organize & Clean Out Garage Office: I'd like to clean and reorganize our garage office by month's end. Not a big project, but I need to take an hour or so on the weekend to knock it out.
These my three projects for the month. What about you? What do you hope to finish by month's end?
April Mini-Experiments (New + Status Updates)
I do enjoy a good experiment. I've expanded this section from last month to break out experiments I started earlier and new ones in the pipeline. My intent is to check in on the progress and share what's new in each month's looking forward Article.
Previous Month's Experiments
Twitter Cleanup & Engagement: I've finished cleaning up who I'm following on Twitter. The number is down from three thousand to just over five hundred. I'm now more motivated and interested to actually view and engage with my twitter feed, which has been fruitful.
Evergreen Content Sharing With Elokenz: I've become a fan of Elokenz. It is a beta tool and still has a few quirks and bugs, but the foundation and structure of how they're fostering the sharing of evergreen content are right in line with how I approach it. This alignment has me using the tool, recommending it to my clients and even becoming an affiliate. If you're interested in a social sharing tool, check out Elokenz (affiliate).
My First Skillshare Class: My first Skillshare class (how freelancers and companies can effectively work together) is live, and I got my first student last month. I've promoted it lightly here on the blog, and plan to add some social sharing posts in the future. While online classes will likely be a big part of my blogging efforts in the future, I think creating and promoting new classes is too far ahead of my digital footprint maturity. Once I grow it larger, I'll have more leverage to make these classes work well as an income stream.
Podcasting With Anchor: After playing with this tool, there's a lot to like. It's a simple and streamlined podcasting resource I expect I'll end up using when I'm ready to start. The one challenge I have with Anchor is the lack of audio trimming. In my experiment to launch my first episode, I came to realize there was not a quick way to cut off the beginning and ending few seconds of silence on my audio clips. I did ask them on Twitter, so maybe I missed it. If it doesn't exist, this means I'll have to do so with an audio editing tool like audacity. While it's not a big issue, it does add friction to the process. By the time I'm ready to roll this effort forward, I hope this function will exist so my efforts are as frictionless as possible.
The Purple Pillow: I wanted a new pillow and Purple sold me on their technology and with their marketing. The pillow feels great and I enjoy laying on it. The first week was rough as my body was adjusting to the difference between it and all my past pillows. A month in, I'm settling into this new soft but firm unique pillow. It's also helped me realize how bad our mattress has become, so once we pay off the minivan we'll delay rolling those payments into the student loans for a few months so we can buy the Purple Mattress 3.
New Experiments & Repository
Publishing Ahead Of Schedule: Here on the blog through March, I was writing and scheduling articles ahead of time. I did this at the end of November last year because I was out of town Thanksgiving week. Now, I've been doing it to get ahead of the publishing curve and I've enjoyed the buffer. Last week, the buffer collapsed and while I'm still developing in my Evernote writing garden, I've lapsed on finishing and scheduling them here on my Joomla blog.
Exploring Steemit: I heard about this site as a way for writers to get paid for their articles. It had me intrigued and my plan is to publish an article this month as a way to experiment with the community.
Leaning Into My Writing Garden: I've been strictly following my writing system processes for more focused efforts. Essentially, I mentally clearly defined when an article should live in each of the stages. This allowed me to clean up my outline and & drafting folders of content to only have the items that should be in each. By doing this, it makes it less cluttered and provides me visibility of what is need to move each article forward without much thinking.
Simple Blog Text Graphics: If you have not noticed, I've been creating simple graphics at the bottom of my blog posts. Here's one, and another, and a third one. These graphics are a way to enrich the articles and create an image for sharing on Pinterest and other social media channels. It does require a few extra minutes per blog post, so this experiment is my way of determining if it's worth doing at this time.
Email Subject Line Expectation Clarifiers: In my emails, I've been starting them out with categories to help me clarify my expectation so the recipient knows what I'm waiting for. The idea came from this blog by Gustavo Razzetti. It's a great idea and one I expect will stick with me forever.
Freelancers Union Blog Post: There is a freelancer community called the Freelancer's Union. It's a group to advocate for freelancers and they have an active community in major cities as well as an online presence. I'm a member of the Atlanta Facebook group and one of the others recommended I reach out to them about publishing an article on freelancing. I've already started the article and plan to submit it to them this month. If accepted, it would be a great guest blog for me to expand my reach and promote the book.
---
Hero Photo by chuttersnap on Unsplash