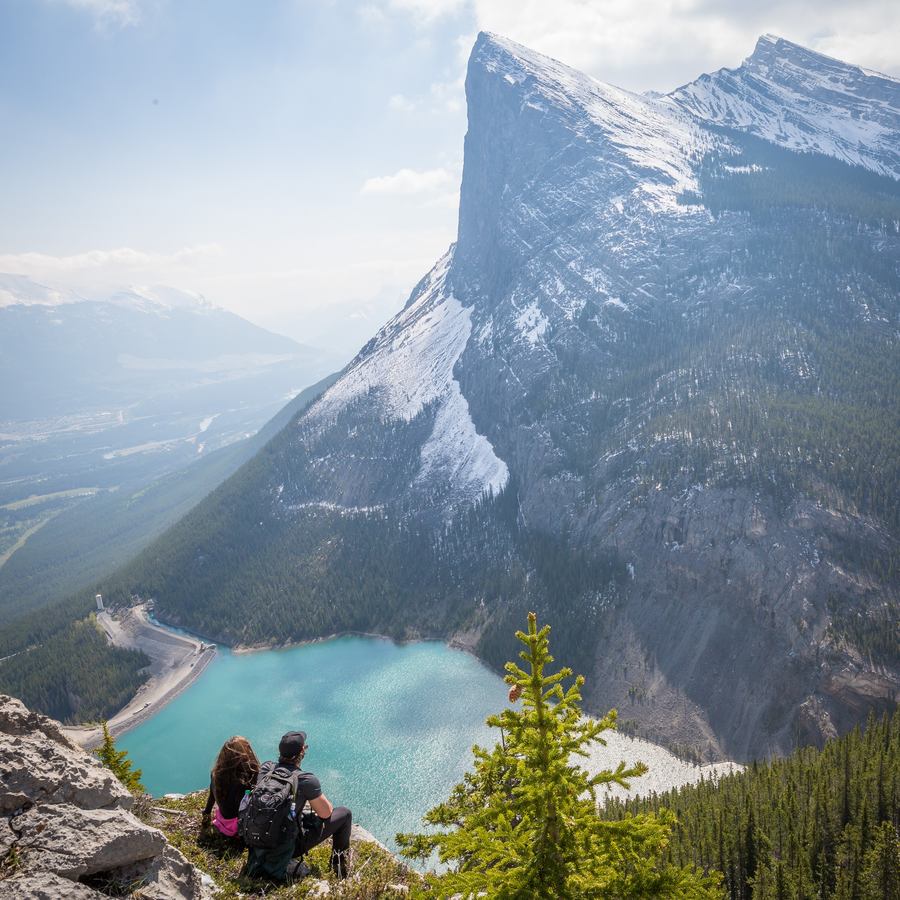 2018 is upon us! To help start 2018 off with a bang and provide clarity and accountability to end it the same way, I'm documenting and sharing what matters most. When I reach the end, I'll have a reference point to look back at in my final blog post of the year.
What about you? What will you make happen this year?
2018 Themes, Goals & How I'll Make Them Happen
When I look ahead at this year I've got a sense of direction (themes) I'd like to move as well as some specific actions I'll take. The themes will help guide my decisions and behaviors and the goal list will ensure I make important progress on these themes.
Themes
Go Deeper
Do Less
Grow Margin
Future Benefit
2018 Goals
(Go Deeper) Read My Utmost For His Highest, Daily
(Go Deeper) Read & discuss Hidden Treasures in the Book of Job with my wife
(Go Deeper) Add a second weekly one-on-one time with each kiddo
(Go Deeper) Discover where to volunteer at Gwinnett Church
(Go Deeper) Engage regularly with the men in our small group
(Do Less / Grow Margin) Sustain my 2017 income level, working less hours
(Grow Margin) Pay off Kia Sedona van
(Future Benefit) Finish writing my second book
(Future Benefit / Do Less) Finish publishing 400 blog posts
(Future Benefit) Run one mile twice per week
When I look at the list, it seems slightly unrealistic to accomplish while sustaining my current habits and rituals, but I'm okay with striving a little beyond what I can handle as It'll give me an opportunity to stretch.
Before I dive into these goals, let me share a little backstory of what is driving these themes and goals.
Why These Themes? The Bigger Picture
Years ago, I journaled about my metaphorical Jason
House
. This house was built on a foundation, but many of these foundational stones were not on the cornerstone of Jesus. Instead, it was on my business, marriage and other things that were not designed to sustain the weight of my Jason house.
When I realized this, I wanted to rebuild the house with the right foundations in place. And while I thought I had done this in the years preceding, my life was shaken up again in the closing of my marketing company in 2014.
When the metaphorical house came down, I had to restart from the ground up and this meant many things (both good and bad) were at the bottom of this rubble. The new construction process meant I needed to sort through the debris and take what was good while leaving what was not.
And since early 2014, I've taken steps to lay the foundation and build upon it, my life, marriage, family, work, and community. Since I spent the time before thinking through this, I had clarity on what this meant and it was simply about working through the actions to bring this vision to life.
As an example, my wife has long desired for us to own a house. With the journey, we've been on, and the way we've gone about it, it did not work out for us to make this happen. So, after we shut down Noodlehead Marketing, and I began going down my freelancing consulting road, I worked on setting the stage for us to have the financial foundation that would enable us to realistically purchase a home.
How did we position ourselves to move towards the goal? It meant a steady and successful income stream with a financial buffer and a down payment. While actually buying the house was more driven by my wife at the time, I'm grateful in retrospect we made the decision and purchased our first home in the spring of 2017.
In addition to creating a steady financial foundation and a home to grow our family, it also became important to explore and embrace a church and community we could establish deep roots with, but I wanted this to align with our values and direction. During this exploration, we chose to stay in Gwinnett County and attend
Gwinnett Church
the August after we moved into our first house.
A prosperous and steady vocation, a home for my family, and building roots in our church and community were vital steps in creating a life that will allow me and my family to live out the vision for our lives. And, to do it in the most effective and efficient way possible.
So while I've spent a great amount of time working on important foundation and framework aspects of our life, it's meant I've neglected or regressed in areas that now require my attention. Here's an example of what I mean about intentional neglecting something for a more important mission.
During the final few years at Noodlehead Marketing, we changed who we were. As a result, the website no longer reflected us, but we intentionally chose not to spend the time and resources to update it. In fact, we didn't update the site until we replaced it with the concluding memorial story. While a new website was good and needed to happen, there were foundational layers that needed our team's focus. Sometimes we want to do it all, but since we're not omnipotent, we have to prioritize and sometimes there is not a good way to go about it. We simply start somewhere.
In my life currently, I've got a good picture of what I want my marriage, family, and community to look like, and my role in those areas. Now, I've got to illuminate the existing gaps and how I can improve in those areas.
I'm not where I want to be in all areas of my life and this means I have much work to do. I don't let that discourage me, but Instead, I accept this tension that helps me take small steady steps forward. I don't just want short-term gains, I want long-lasting impact.
This context sets the stage for my desire to do less, grow margin and take actions on things that will bear fruit in the long term. By making these types of decisions in the past few years, it's grown my margin which now allows me to go deeper in some areas that matter to me.
So, let's jump into the details of my 2018 goals.
Read My Utmost For His Highest Daily
Before I entered into our current season post Noodlehead Marketing, I was on a journey reading through the Bible to get to know Jesus. Who is he? What did He say? What did others say about Him? What came before Him? During my journey, I had the guidance of Oswald Chambers through his daily devotion, My Utmost For His Highest (affiliate link).
This short and dense daily devotional spoke to me in such a profound way. It changed my life and I share it regularly with others. The last few years, this habit faded away as I explored other resources to develop my relationship with God.
My goal this year is to make this happen again so I've done two things to help move it along. First, was signing up to receive these daily messages via email. I'm active and maintain inbox zero, so these emails will remind me to read it along with an existing habit to read the Bible verse of the day. I've also added a daily task to my Habitica habit tracking tool as a way to track how well I actually do these two activities.
You can read and subscribe to My Utmost For His Highest at Utmost.org and join along with me on this journey.
Read & Discuss Hidden Treasures Of The Book Of Job With My Wife
In August of 2016, I discovered a new and better way to read books. With someone else! My first
Book
was Why The Universe Is The Way It Is by Hugh Ross (
affiliate link
). I also read The Map By Keith Eigel and Karl Kuehnert (
affiliate link
) with a friend and my dad. I'm currently wrapping up discussing The Screwtape Letters by CS Lewis (
affiliate link
) with a friend (
and hopefully one day with my sister
).
On Christmas 2016, my wife bought me and her a copy of a book for us to read and discuss and my plan was to start it mid-2017 with her. Well, last year resulted in a large amount of change and I didn't move it along, so I've rebooted and we're now both in the book reading it.
The book she chose by Hugh Ross is called Hidden Treasures in the Book of Job (affiliate link). The tagline reads, How the Oldest Book in the Bible Answers Today's Scientific Questions.
While I consider myself a great conversational facilitator, it's a lot easier to foster a discussion that revolves around a mutual form of consumed content. I've currently read the first eight chapters, and I look forward to the opportunity to dive deeper spiritually and emotionally with my wife.
Add A Second Weekly One-On-One Time With Each Kiddo
Years ago, when I got the tires rotated on our vehicles, I took one of our kids with me because the wait was usually an hour. It was also a short walk from a nearby shopping center and the pizza joint, Your Pie. What started out somewhat random became a regular ritual and each trip I would take a different child with me for one-on-one time.
While I wanted to engage and do more with my kids, our transitional season made it more challenging to make this happen. Regardless of how I wanted our lives to look and how long it would require to take shape, I wanted to ensure I sustained the relational connection we had during the limbo zone. So, I decided to embrace the ritual and shift to a weekly rhythm where I'd take one of my kids each week to lunch on Saturday. By the end of the month, I'd cycle through all of them and restart the next month.
It was a wonderful habit and something I and my kids both looked forward to each month. By spending this one-on-one time with my kids each week, I knew I was guaranteed at least twelve personal times with each of my kids per year and as a result, I wouldn't find myself several years from now regretting that I had not done this. With our intent to save money, we ended up switching from Saturday lunches to Monday dinners since Your Pie offered free kids meals (now 99 cents) with the purchase of an adult pizza.
What I've also realized about myself is that I operate much better when I schedule a ritual like this weekly or monthly. I can expect and look forward to it and I don't have to worry about logistics each time.
Recently, I've been experimenting with the idea of one-on-one snuggle time with each kid and my goal is to take that and make it permanent. I've assigned each child a night and after we put them all to bed, I'll snuggle with them for about a half an hour while we listen to an episode of Adventures in Odyssey radio drama (affiliate link) or we'll talk.
I've mapped out the nights into my Habitica for tracking and reminders, and this week I'm making it happen.
Sustain My 2017 Income Level Working Less Hours
As I mentioned in my previous post, I'm updating my freelance consulting services page. It's coming along well with a few more updates remaining. Updating my services page helps me get more focused on existing customers while also casting a more precise net for potential future clients.
When I began freelancing in 2014 I eventually settled on charging an hourly rate of $75. Now short of four years later, my rate has climbed to $90/hour and my intent is to at least do an annual increase of $5/hour.
As my rate increases, I'm able to earn the same income with fewer hours. This allows me more time to work on side projects, earn more or take time off. Since I've achieved the level of desired income from my labor, my intent is to give myself more time margin to write. While the other goals are active, I'd consider this one a passive objective so I'll simply keep doing what I'm doing.
Engage Regularly With The Men In Our Small Group
As we transitioned from our previous season of life, I was engaged in a men's Bible study started by an investor and entrepreneur friend. In fact, I led the group for some time taking us through the Bible Project Read Scripture video series.
As part of our decision to buy a house and participate in community with Gwinnett church, I decided to end my role and participation in this weekly group.
As part of this decision, I intended to join another men's group affiliated with our new church home. But in the spirit of simplification, I decided I would instead engage with the men in our new couples small group. Since I established new friendships with these men, I think it would be more meaningful to go deeper instead of wider.
My next step is to schedule this and make it happen.
Discover Where To Volunteer At Gwinnett Church
Now that we've been full-time at Gwinnett Church since August 2017, I'm exploring where I want to volunteer. With Gwinnett Church, there are four ways to get involved.
Join a Small Group
Invite Others To Attend
Give Financially
Volunteer
I'm currently active in the first three areas, but I have not yet pulled the trigger on the volunteer piece. With as much change as we had last year, I wanted to ease into the new rhythms to prevent myself from getting over-committed. Sometime in the middle of the year, I'll get serious about moving forward on this and I'm thinking I may start with helping on the greeting team. This is something that energizes me, I'm good at, and it does not require me carrying a large leadership responsibility.
It'll be several months before I take an active step in moving this goal along.
Payoff Our Kia Sedona Minivan Loan
We purchased a one-year-old Kia Sedona minivan July 2017. Our intention was to pay it off within a year of purchasing it. We've currently paid over half of the loan amount and expect to eliminate the debt by this fall.
Our plan from there is to roll those payments into our student loans. This would mean we could finish paying off our student loans within 18 months. I suspect when all is said and done, we'll have paid almost $150k in school loans with what we borrowed and the accrued interest.
I'm beginning to wonder what life will be like when the only debt we have is in our house. We'll have some serious cash flow to save, invest and grow margin.
Finish Writing My Second Book
As I mentioned before, I'm writing my second book for small business owners of existing companies. The book is geared towards helping them transition from the chaotic startup mode into a structured and orderly scalable company they love and make money doing. The process to make this a reality includes the CEO elevating their leadership, growing the team, and improving income which are the three areas of service I deliver as part of my consulting offering.
While my first book was geared towards helping my peers excel as freelancers, this book will be aimed at helping my clients, potential customers, and those who can't hire me to help them move their business forward.
As I mentioned in my previous blog post, my goal this month is to finish my book outline. The outline lets me see which areas of the book I have written and the sections that need doing. Many of my blog posts this year will end up in the book allowing me to kill two birds with one stone.
Increase My Published Blog Post Count To 400
As I mentioned in my first blog post for the year, my blogging goal is to publish 400 total. From my research, this number seems to be a search engine traffic tipping point for bloggers. With one book out and another coming, I'd like to have a larger digital footprint for promoting these two passive income sources.
I entered the year with 287 articles. To end with 400 articles, I'll need to publish 2-3 posts per week. Since I was publishing five per week August through November of last year, this seems like a realistic goal.
In fact, writing two posts per week this month has worked pretty well even in light of me writing an epic and long post about Star Wars, The Last Jedi, expectations, and why we resist the unfamiliar.
Once I finish up my small January projects, that will free me up to do some 3-post-weeks to keep me on track for the annual goal.
One potential weakness for me to hit this 400 post milestone is that many of my first blogs were simply a graphic with a question on it or they were content roundups. In both cases, the content density is fairly low so I'm not sure if those will end up contributing to the growth of the blog. This may mean my tipping point will come at a number higher than 400.
Either way, I'm playing the infinite game here so I'll be blogging until I die, and some point between now and then, I'll make great progress.
Run One Mile Twice Per Week
Since 2013, I've made numerous attempts to inject running into my life only to abandon it. Unfortunately, I've simply failed to make running a lifestyle habit. And while I'm only thirty-three and don't "need" it for any reason, I want to be proactive with living a healthy life and stewarding my body with excellence.
Running two miles per week is simply a run around the neighborhood loop and takes me less than 20 minutes on this hilly sidewalk. Twice a week is only 40 minutes so this is a realistic goal for me to sustain. I simply lack the motivation and accountability to follow through. When stuff comes up, it's low on the priority list and gets sidelined. Even on my list here, it's last!
By writing and publishing it here on my blog, it'll provide more weight to moving this along. Now you can harass me about it :-)
2018, Here We Come
In some ways, this list seems like a lot and in others, it seems fairly small and simple. With as much as we have going on in life, even little changes can shift things. It's why I prefer iterative small changes over time to grow. As a family, we're no longer in startup mode and now need to operate with stability making small improvements along the way.
What about you? Have you written and started with your 2018 plans? If not, now's a good time to get started!