When you picture India, you picture colors. A country filled with diversity, India has so much to offer to the world. And the best things that India offers to the world are the beautiful sarees. A
Saree
has just the right amount of Modesty and just the right amount of Exposure. It's the epitome of elegance and yet defines sensuality.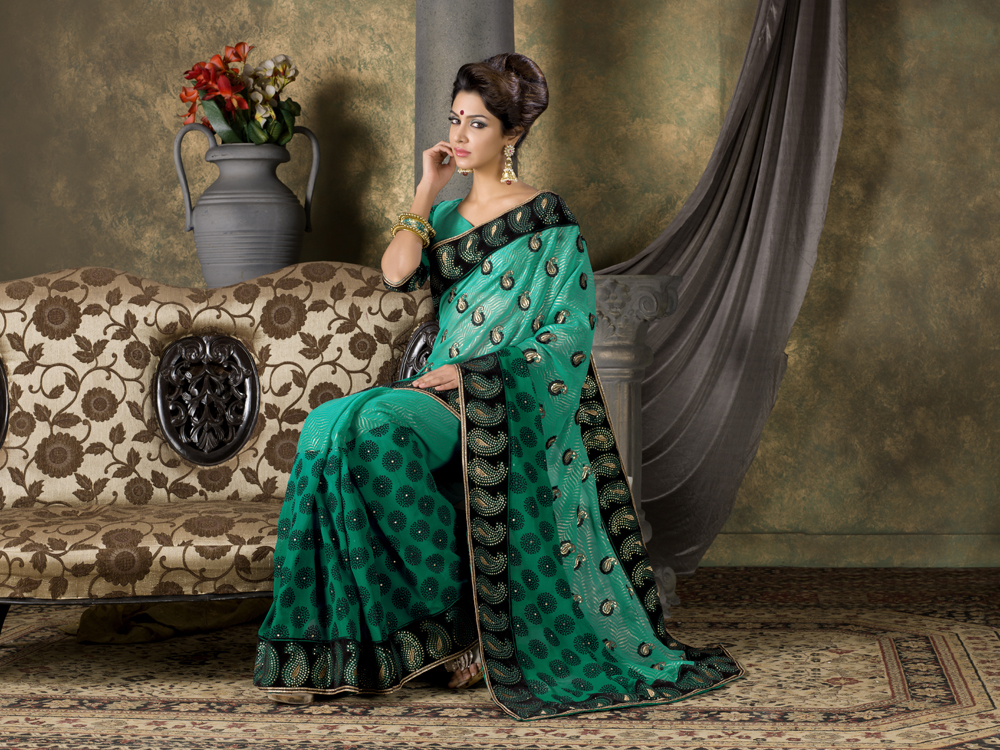 Source: SK Creative
Here are 7 reasons why saree is the best outfit for every occasion.
Style It The Way You Want
Saree can be worn in so many different ways. Apparently, there are more than 100 ways to drape a saree. Almost every Indian state has a different traditional style of draping a sari. So you can style your favorite saree in many ways and repeat it for various parties and occasions.
Source: Unknown
Suits Every Freaking Body Type
Whether you are skinny or plus size, tomboyish or girly, saree is a perfect fit for everyone. Not to mention the fact that there's no "proper age" for wearing a saree. The only thought you'd have in your head while wearing a saree is – Don't I just look gorgeous!
Source: Unknown
Most women in India wear Saree. If it was not comfortable, they wouldn't have worn it! Saree is a definition of elegance, class, and grace. Saree leaves ample space for a natural air circulation. Saree is definitely a sophisticated attire and highlighted in a group but not so comfortable for those who will try for the first time. But once you get used to wearing it, it is one of the most comfortable attire.
Source: Unknown
Many Varieties: Take Your Pick!
There are many different varieties of sarees. Banarasi, Silk, Chanderi, Bandhani, the list goes on and on. From soft to silky, you can pick from a huge list of items.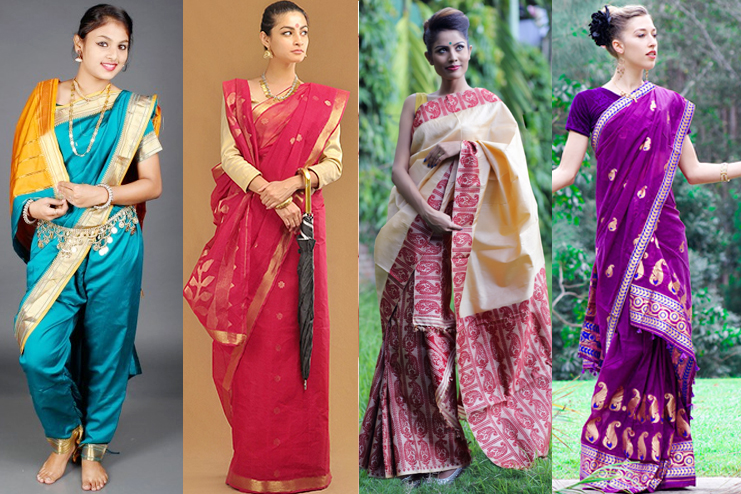 Source: Unknown
Perfect For All Occasions
Sarees are perfect for all events. Whether it is a wedding or a birthday party, whether it is a job interview or a day at school, you can wear saree for every occasion. You can wear to the office, theaters, shopping anywhere and everywhere like a boss. Indeed everyone will adore you.
Source: Unknown
Any accessories or any sort of make-up can go with your favorite saree. Sometimes, you don't even to accessorize. You can just go with no Makeup or not many accessories on but you'll still look stunning.
Source: Unknown
You Can Never (Ever) Go Wrong With A Saree!
If you can't decide what to wear for that wedding or for that party, why not pick a saree. Not just, someone, you want to impress but everyone out there will skip a heartbeat as soon as you enter the event.
Source: Unknown
Go super sexy or super cute, or both. Saree adds an extra layer of confidence in you, always. You can purchase designer sarees online at Kraftly.com
Liked this post? Share your feedback in the comments section. Do subscribe to my blog to stay updated with some amazing content. Also, support me and show some love on Facebook, Instagram, Twitter, and Youtube.