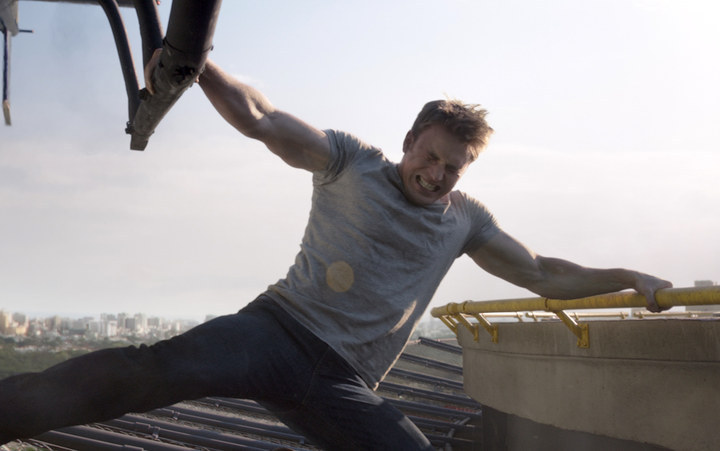 Chris Evans in Captain America: Civil War.
Zade Rosenthal / Marvel Studios
In the great superheroes-battling-superheroes box office battle of 2016, we have a clear winner: Captain America: Civil War debuted with an estimated $181.8 million in the United States and Canada this weekend, easily besting Batman v Superman: Dawn of Justice's $166 million debut in March. Coupled with the $496.6 million Civil War has amassed internationally since opening in several territories in late April, the Marvel Studios film has already earned a massive $678.4 million worldwide.
Adjusting for ticket price inflation, Civil War's estimated debut makes it the eighth best domesic opening weekend of all time.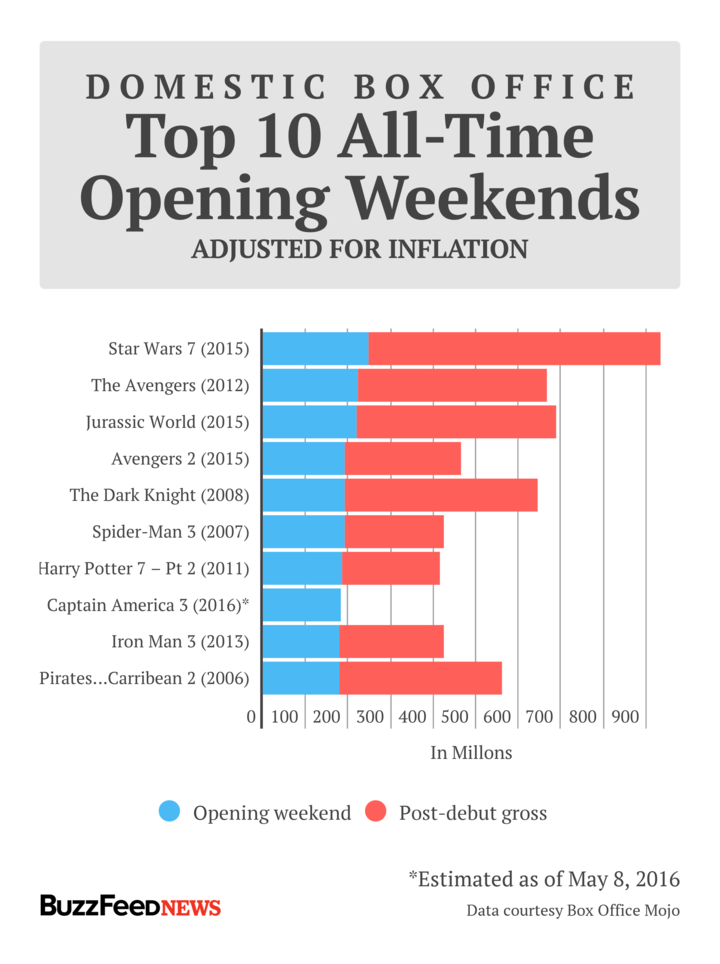 Adam B. Vary / BuzzFeed News
Civil War also surpassed Iron Man 3's record for the best opening weekend for a Marvel Studios movie that is not an Avengers film.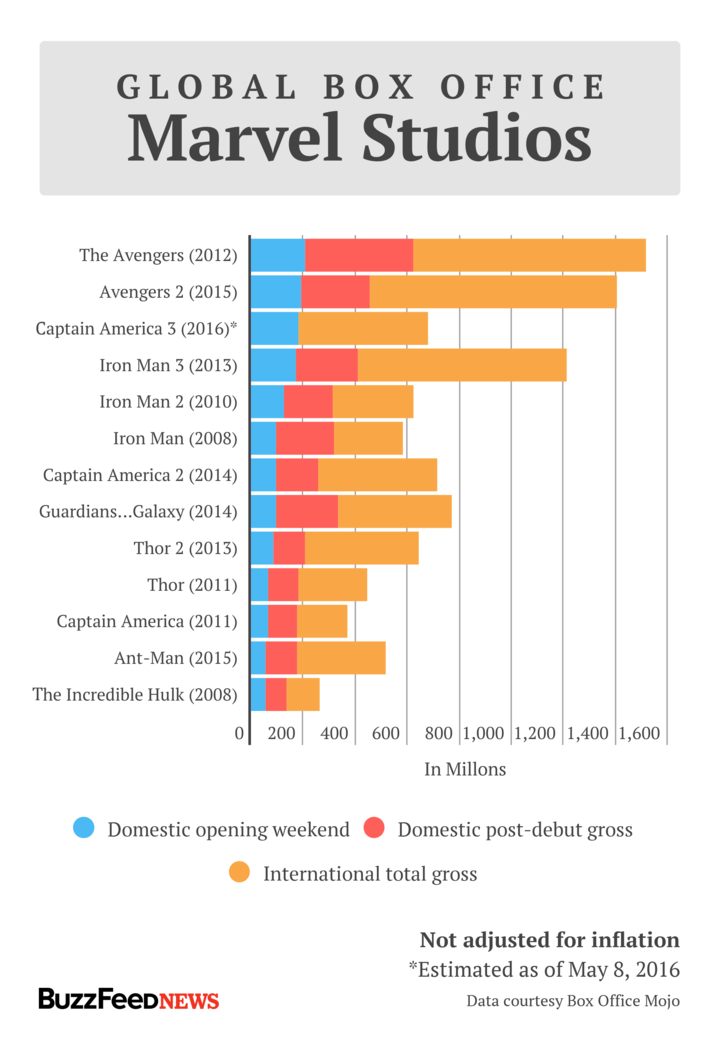 Adam B. Vary / BuzzFeed News
While that distinction is technically true, Civil War co-stars most of the Avengers cast — including Robert Downey Jr. and Scarlett Johansson — as well as marking the long-anticipated Marvel Cinematic Universe debut of Spider-Man, this time played by young British actor Tom Holland (In the Heart of the Sea).
This story is developing. More soon.
…read more
Source:: Buzzfeed