1.

If you've seen Moana, you know that it's full of really catchy tunes that you no doubt went home and scream-sang in the shower.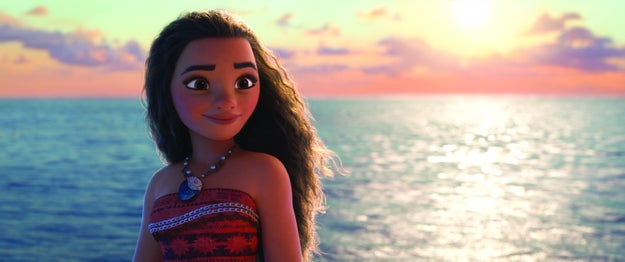 View this image ›
3.

Well, great news: No matter what your fave Moana song is, soon you'll be able to sing it in theaters at the top of your lungs! A sing-along version of the film is being released on Jan. 27 in more than 2,000 theaters nationwide.
View this image ›
And if you live in Los Angeles, you can see it even sooner. Sing-along screenings begin Jan. 20 at Hollywood's El Capitan Theatre, with daily showtimes at 9:30 a.m. and 12:30 p.m.
4.

And if you don't have all the lyrics memorized yet, worry not — the sing-along version includes includes on-screen lyrics. So feel free to belt out every line of "How Far I'll Go" with zero shame.
View this image ›
Check out more articles on BuzzFeed.com!