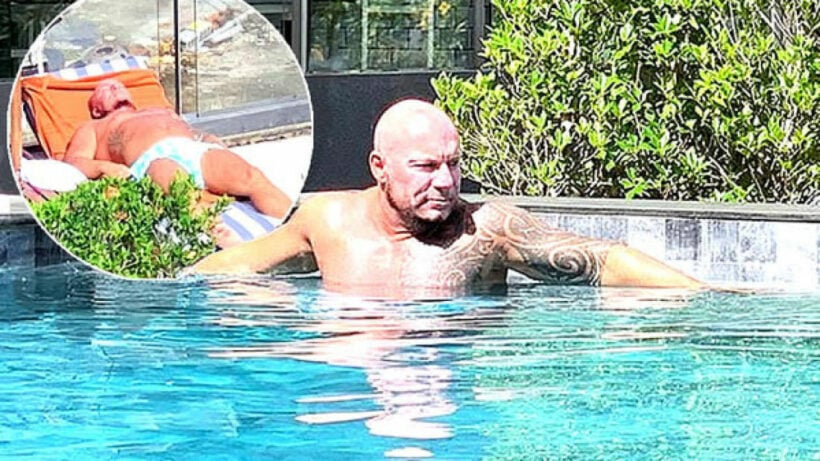 Interpol issues alert for Norwegian wanted for Phuket murder
PHOTO: www.thaiexaminer.com
Interpol has issued a red alert for Roger Bullman, the Norwegian wanted for allegedly killing British national Amitpal Singh Bajaj, at a resort in Karon last August. Pol Captain Taecsin Deethong-on of Karon Police Station says the alert was issued following a request from Thai police.
Bajaj was on holiday with his wife and child and got into a violent altercation with Bullman, who was staying in the room next door. It's understood the Norwegian was drunk and making a lot of noise in the early hours of the morning and had already been visited twice by hotel security.
In an interview with the UK's MailOnline, Bajaj's wife, Bandhna, rejected reports based on police questioning of the Norwegian that her husband had protested about Bullman singing loudly on the balcony.
According to her account, Bullman had been noisy and angry that night and reportedly broke down a wooden partition between the two balconies, charged into their room, and started attacking her husband.
Police said that in the course of the fight, Bullman, a bodyguard from Oslo and a martial arts expert, allegedly held Bajaj in a chokehold and continued to throw punches at him until Bajaj became unconscious. Bajaj was taken to a local hospital where he was declared dead.
Thai police say it's too early to say if Bullman has managed to flee Thailand, adding that reports he has travelled to Vietnam have not been confirmed.
The police have been criticised from sources close to the victim's family for releasing Bullman a few hours after the alleged crime, on a bail guarantee of 200,000 baht, despite him being a flight risk.
SOURCE: The Nation
The post Interpol Issues Alert for Norwegian wanted for Phuket murder appeared first on The Thaiger Thailand news.
This post first appeared on The Thaiger, please read the originial post: here