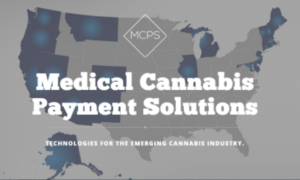 U.S. medical and recreational marijuana sales are projected to reach $24.5 billion by 2025
REFG has pioneered a first-of-its-kind payment system tailored specifically to the underserved legal cannabis industry with planned expansion to integrate cryptocurrency payments
Growth trends continue amid widespread legalization of marijuana for medical and recreational use
As trends continue toward increased awareness regarding the potential health benefits of cannabinoids, as well as widespread legalization of marijuana for Medical and recreational use, Medical Cannabis Payment Solutions (OTC: REFG) is positioned as a pioneer at the forefront of a multi-billion dollar market. Serving both medical and recreational dispensaries and related businesses, the company is able to compete in various and widely-underserved verticals with solutions specifically tailored to the cannabis industry.
Within the current multi-billion dollar and rapidly-growing industry (New Frontier Data projects U.S. medical and recreational marijuana sales will reach $24.5 billion by 2025) (http://dtn.fm/8hK4d), REFG is a frontrunner in the booming market that is vying to match growing demand with full spectrum solutions.
In response to the need for a private encrypted digital solution, REFG is positioned in the industry as a first-tier merchant processing pioneer. REFG, through subsidiary StateSourced, has launched the first and only comprehensive card processing system of its kind. With considerable investment in market research and product development, the company specifically tailored the new technology to serve cannabis industry vendors and end users with security, convenience and sector-specific customized tools. The result is a completely-integrated, state-of-the-art platform that empowers businesses by leveraging capabilities to track sales and tax collection with industry-customized tools and advanced capabilities for comprehensive client management.
Within the system, REFG will earn revenues in the form of a percentage of all financial transactions. In addition, the company is further expanding processing options to enable cryptocurrency payments. To bring this solution to market, REFG has partnered with First Bitcoin Capital Corporation (OTC: BITCF) to integrate Weed Coin cryptocurrency ("$Weed"). This expansion will provide more options to meet the changing demands of the market, as well as current and comprehensive payment methods to enable payment processing via both debit cards and prominent cryptocurrencies like $Weed and bitcoin.
With projected growth trends, widespread legalization of marijuana for medical and recreational use and increased opportunities to effectively participate in commerce with a variety of prominent payment processing options, REFG is well-positioned as an industry leader in the rapidly-growing market.
For more information, visit the company's website at www.MedicalCannabisPaymentSolutions.com
Let us hear your thoughts: Medical Cannabis Payment Solutions Message Board
About QualityStocks
QualityStocks is committed to connecting subscribers with companies that have huge potential to succeed in the short and long-term future. It is part of our mission statement to help the investment community discover emerging companies that offer excellent growth potential. We offer several ways for investors to learn more about investing in these companies as well as find and evaluate them.
QualityStocks (QS)
Scottsdale, Arizona
www.QualityStocks.com
480.374.1336 Office
[email protected]
Please see full terms of use and disclaimers on the QualityStocks website applicable to all content provided by QS, wherever published or re-republished: http://www.qualitystocks.net/disclaimer.php