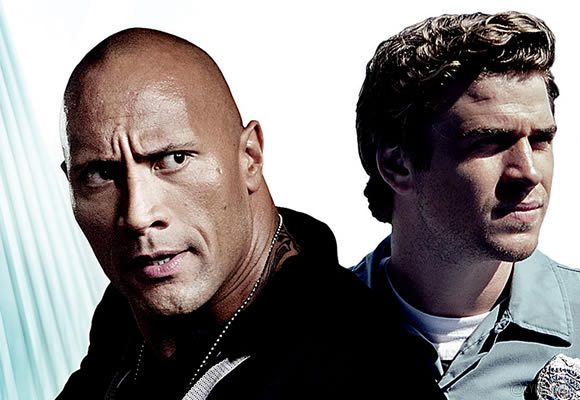 Well that wasn't a Story with a happy ending! I was really expecting something more inspiring from this... but I guess they did get away with 11 million, huh. Was it worth it? His face seems to say it was, but then again maybe he's just happy to be free. Nothing buys freedom. But lets go back to where it all began...
The story's about two buddies. One's smart (Liam Hemsworth). He wants to be a cop and do good, but his Buddy isn't (Michael Angarano), and thanks to him he doesn't get the job. Instead he becomes the next best thing: a security guard, guarding a lock-up. The money's ridiculously badly guarded, and what starts as a chat with his buddy soon turns into a plan to rob the place. But did I mention his buddy is pretty stupid? It doesn't go the way any of them would've wanted, and not for the viewer either, but that said, it was a well-filmed mess. Not much action, but the little there is feels polished, authentic, drastic. Each shot counts. And The Rock plays a cop.
I read a good Review for this movie somewhere, but though it didn't really rise as high in my book as in the book of whomever it was writing that review, it wasn't bad. It's slice of life action based on a true story. Things like this really happen. Really! That fact's more entertaining than everything else. Good watch.
rated 3/5: not bad