When you're working on your Romeo and Juliet essay, you need to choose a good prompt to start writing. It may seem that writing about the play in whole is a good idea, but it's not. Choose a narrow question and narrow it down even more.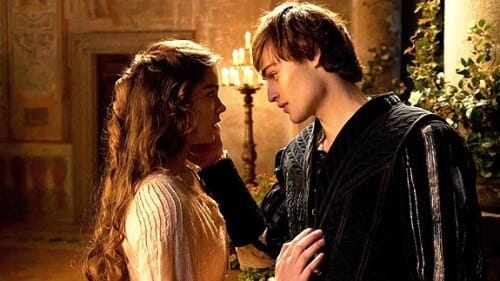 Here are some really inspiring ideas for your Romeo and Juliet essay topics:
Compare Romeo's love for Juliet and Rosaline.
The symbolic meaning of the final scene of the play.
Lord Capulet's mood swings and their influence on the events.
The responsibility of the Prince Escalus for the unhappy ending.
The role of Mercutio in the play – why do you think the author didn't kill him?
The use of light in the play – its effects on development of characters.
When and how does Juliet mature throughout the play?
The characters' dreams and their meaning.
The conflict between families and its influence on the events.
The role of Friar Lawrence in the play. How would the play be different without him?
The place of women in the play.
The concept of predetermined destiny in the play.
The passage of time in the play and how it's shown by the author.
What differentiates Romeo and Juliet from lovers in other Shakespearean plays?
Compare the characters of Romeo and Juliet.
What makes Romeo and Juliet fall in love with each other?
Does Shakespeare represent suicidal impulse as the effect of young love?
How does the author view death in the play? What is the characters' attitude?
What is the main lesson of the play?
What dooms the young love: old hatred, cruel Fate or the intensity of the feeling?
Explain the quote:
O Romeo, Romeo,
wherefore art thou Romeo?
Deny thy father and refuse thy name,
Or if thou wilt not, be but sworn my love,
And I'll no longer be a Capulet.
Comment on the quote:
"O, I am fortune's fool! . . .
Then I defy you, stars."
Discuss the quote:
"For never was a story of more woe [t]han this of Juliet and her Romeo."
Explain the quote: "What's in a name? That which we call a rose, By any other word would smell as sweet."
Comment on the quote: "Good Night, Good night! Parting is such sweet sorrow, that I shall say good night till it be morrow."
Would you like some more ideas for Romeo and Juliet Essay topic or any other subjects? Please leave your comments or suggestions in the section below.