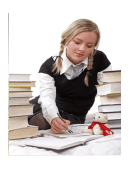 Every kind of written Paper should have an appropriate appearance – it should be formatted. Within academic institutions a lot of research paper formats exist. Since the size of the article does not allow considering all of them, we will dwell upon the most widely used research paper formats: APA, MLA and Harvard.

Research paper formats: APA

APA research paper format is most commonly used to cite the sources related to Social Sciences. This research paper format offers the style of formatting in-text citations, foot/endnotes and reference page. The general guidelines of APA research paper format include the following:
The text of a research paper should be double-spaced;
The margins should be 1" on all sides;
The font is 10-12, Times New Roman or a similar font;
The page header of a document is placed in the upper right-hand corner of every page.
Research paper formats: MLA

MLA research paper formats are usually applicable for making papers on Liberal Arts and Humanities. MLA research paper format was established by Modern Language Association and offers a specific style of citing and referencing the sources. The general guidelines of MLA research paper format can be presented as follows:
The text should be typed on a white paper, 8.5×11 inch;
The font of a paper should be legible enough, like Courier or Times New Roman;
The margins of MLA research papers should be 1 inch on all sides;
Endnotes should be presented on a separate page before your references page.
Research paper formats: Harvard

Like the research paper formats presented above, Harvard style of formatting research papers consists of in-text citations in the Main Body of a document and a reference list in the end of a custom research paper.
The bibliography should present an item in sufficient detail for the others to identify and consult it;
The bibliography should be placed in the end of your paper. It should be listed alphabetically;
The internet sources should also be presented in your bibliography.
Research paper is not the most difficult academic assignment; and still, it does take a lot of time!

You are certainly welcome to check out writing tips available on the website. Or, you can buy an essay from us!

Custom-Writing.org is one of a kind custom writing service that provides timely help and assistance when students need it the most. If you have placed an order with our service and purchased a custom written research paper using PayPal or any other payment method, then you have guaranteed yourself a quality paper and saved time, efforts, and money.

Your papers are but a few clicks away – buy now! Buying a paper is easy and safe!