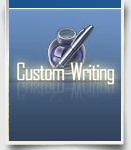 In any one-on-one professional relationship, there is always the potential for Conflict to arise. Interpersonal conflict can be caused by many different factors, including unclear or unreasonable expectations, personality clashes, or failure to perform required duties.

Such conflicts can often be resolved, but in certain situations they may be more difficult to address. Conflicts between tutors and students can be particularly tricky because they often involve informal, freelance agreements.

Whether you found a tutor through a friend, online, or through an organization at your college or university, chances are good that you didn't sign a contract or have any conflict resolution strategies in place when you began the tutoring relationship. All is not lost! Continue reading for some tips and strategies that can help you cope if you can't get along with your tutor.

Although conflicts can be caused by a number of things, the most likely scenario in tutoring conflicts is a clash of personalities. In other words, you and your tutor just don't get along. Luckily, there are easy ways to deal with this difficult problem. The first step is to think of your relationship with your tutor just like any other business relationship. You are the customer and your tutor is providing a service.

The good news is, personality clashes in business relationships happen all the time, and usually it is does not doom the interaction. If all business relationships required the people involved to get along perfectly, nothing would ever get done! The question you need to ask yourself is: why is this personality clash causing a problem in my tutoring relationship?

In order to make this situation clearer, let's imagine a hypothetical scenario. Imagine that a student, Joan, is working with a tutor named Jason on assignments for a math class. Joan and Jason are having a conflict because they do not get along. During tutoring sessions, Joan feels frustrated because she cannot understand Jason's explanations and feels that she should not have to work so hard to improve in math. Meanwhile, Jason is frustrated because he feels that Joan is not listening closely enough to his explanations and he thinks Joan expects him to do more than is reasonable.

What should Joan do in this situation? As with any business conflict, the absolute most important thing is communication. Without communication, Joan and Jason cannot possibly understand how the other is feeling, and there is no way that they will ever discover the source of the problem and attempt to solve it.
In order to improve communication, it is crucial to talk openly with your tutor about the problem. In the hypothetical scenario above, Joan should approach Jason in a friendly way before, after, or during a tutoring session. She should calmly explain why she is frustrated and what she expects from Jason.

She should also provide some suggestions to Jason on how he could change his approach to better satisfy her. However, it's important that both parties are open to negotiation—Joan should be willing to try something new if necessary to solve the problem. Jason can respond to this communication and the two can work together to find a solution.

In some rare cases, personality conflicts are detrimental to tutoring relationship. If Joan and Jason can't find a way to communicate that works for both of them, or if one of them is unwilling to compromise, they may have to accept that they are not a good match. In this case, how should Joan proceed? She still needs help with math and she isn't getting what she wants from Jason's tutoring. If she has been friendly and open with Jason, she could ask him for recommendations for a different tutor. Otherwise, she should try to find a different tutor who is a better match for her personality.

If you are having trouble with your tutor, remember that the most important thing is communication. Also realize that, although this is a frustrating situation, it can be resolved through compromise or through finding another tutor. Try not to let your emotions get the better of you, and you will be on your way to a successful tutoring experience in no time!