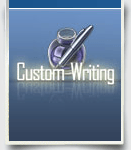 Holidays spent at your College can be refreshingly peaceful, and if you have an incomplete project to finish, you may be thrilled at the quiet, empty halls. However, many campus services (including, just possibly, your dorm) may close down, and you may find it tough to manage. Going somewhere else can be fun and broadening to the mind.

Getting to know classmates who live within a reasonable traveling distance opens up the possibility of being invited to their homes during break time. Let people know that you are not planning to go home well ahead of a school holiday, because having guests is something for which most families need to plan and arrange a bit. If you are invited, you will learn about another part of the world, see another way of living, and may make friends for life this way. Be a good houseguest, please!

Anywhere you want to visit, look for hostels in the area. Hostels make travel affordable, even to high priced places such as New York and Washington, DC. An example in each city would be the Mennonite Guest House in DC and the Central Park Hostel in Manhattan. Many hostels offer facilities for at least heating up food, thereby avoiding at least some expensive restaurant meals.

Look for locations in the off-season. Go north in the cold and south in the heat. Boston or Minneapolis in winter and New Orleans or Atlanta in the summer will be less crowded and offer more opportunities for housing discounts. The cultural attractions are no less magnificent and the lines will be shorter.

Specific spots that are known for budget-friendly room rates and restaurant prices are Nashville (home of country music), Seattle (stunning views, vibrant music, great coffee), Austin (music, arts),Myrtle Beach (the ocean), Savannah (romantic, historic), Las Vegas (big name entertainment), Chicago (museums, sports), and Philadelphia (history, art, music, ballet, history, theatre, sports, history), are all more reasonable all in the off-seasons. Puerto Rico is very exotic and a very short plane trip, as well as being less expensive than a Caribbean vacation. The Texas Riviera, including Corpus Christi, offers many acres of oceanfront wildlife preserve and modest prices, and is beloved by college students.

Do not assume that the smallness or remoteness of a community will mean that the cost of a motel is necessarily any less. This is also true of restaurant prices. The costs of transportation and labor do not necessarily diminish as one gets farther from urban centers Consider camping.

A backpacking tent can be acquired at Wal-Mart for less than 50 dollars, and will hold several people. Camping equipment is often available second-hand. Campsites at national and state parks will be Spartan but manageable, and are literally everywhere. You will need a car to get to some of them, but with a friend or two, this is a manageable expense. It is also a safer alternative to solitary travel.

Expect rain, mosquitoes, ants, possibly bears, and shared bathrooms, as well as magnificent views. Yellowstone and Yosemite are two of the most dramatic, but there are wonderful locations in Lake George, New York, Mount Greylock, Massachusetts, Assateague Island, Maryland, and Barnegat Light, New Jersey, to name just a handful. These are examples of wonderfully convenient locations with nice campgrounds, near many colleges and universities.

Try a "staycation". Stick around your college town region for the semester break and behave like a tourist for a low-cost holiday. Is there a museum in town or nearby of which you have not yet taken advantage? Is there a monument, park, historic site, or restored house, in the region?

Check out the local Chamber of Commerce for attractions that you may have never considered. If you are in a diverse urban area, try visiting an ethnic neighborhood, browsing in the local shops for unfamiliar goods, and eating lunch in a local restaurant for an exotic experience.

Cut the cost of staying in your college town over the holidays by offering to house-sit for faculty or staff members. Be sure, however, that you get full instructions on operating all the systems and appliances in the home, before the residents depart for their trip.

Check the ride board of your college for interesting destinations. If a fellow student, even a stranger, is going to a location that sounds interesting, link up for the transportation. The money you saved on transportation you can then spend on a hostel or modest motel/hotel.