If you've recently graduated from high school and are looking forward to traveling somewhere abroad, then the next resource should be of great help for you. Moreover, this is especially true if you are on a tight budget.

This resource should also be useful for students who want to spend their vacation somewhere exotic. It's called Hostels247 and it specializes in offering hostel accommodations to students/young people who would like to travel abroad. They also offer booking services and additional information about the locations that interest you: exact address, photos and much more.

Pros

What we liked about the service is the number of available hostels and their pricing. The prices are affordable for most people and are a lot lower than pricing in ordinary hotels. This is terrific, because you can see how much money you DO save.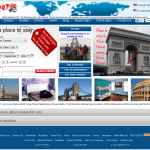 Another great feature is that they have phone numbers available (one for the US, another one for the UK). We've called both of them – they seem to be working. This means you always can access necessary information and support, which is also great.

We've read some of the reviews, available online. Most of them were positive and there seem to be many people, who've used the service repeatedly (returned customers/users). This is a significant sign of trustworthiness.

The simplicity of the search features and the available information on the site are good. We were able to orient ourselves fairly easily on the site pages and find the necessary information intuitively.

Their pages are also available on some of the social destinations. They include many articles on their blog that cover traveling/travel related topics. In general, the site seems to be well maintained and organized with frequent updates and relevant/up-to-date information.

Cons

Some of the search results eventually come up empty – there are many countries on the list (practically all of them), but not all of them have any available hostels to book. This is pretty confusing – it would have been more convenient if the list only included countries that had registered hostels. Perhaps the folks at hostels247.com hope and expect to have registered hostels participating with their site from each country sometime in the future.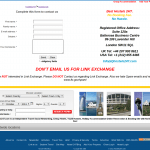 The contact form did not seem to be effective. – we've sent a couple of inquiries via the Contact Us page. waited for a couple of days and received no response. We've checked our spam folders, used other browsers – nothing seemed to work.

Oddly, this happened even though we've received a confirmation that our contact has been received.

However, we can't explicitly state that we were ignored – maybe the response will come in eventually, or maybe there was a technical problem from our side, because we use all these proxy servers and other IT security stuff, of which I might not even be aware


Conclusion

This service might be a great option for people who simply can't live without traveling and want to go everywhere. This service will definitely help you to save a ton of money on booking and hotel rates. After all – we travel to see different locations, places, not to spend our time in the 4 walls of a luxurious hotel room, doing nothing and seeing nothing! Hostels are a wonderful, thrifty alternative to a hotel or motel – and you are likely to meet interesting people this way!


Call hostels247.com – ask them questions before actually booking anything, because even the best service might not be suitable for your particular needs (whatever these might be).